There is probably a very interesting story behind this deed!
ONE PEPPERCORN PER ACRE
(The Guntersville Democrat, Guntersville, Alabama April 06, 1899)
The record of deeds for the year 1847 for Marshall county shows a curious land trade.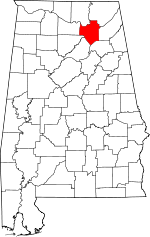 It is a deed, or more properly a lease, of eighty acres of land on Pine Island. The conditions set forth show that Ansil Barnes of Marshall county leased the tract of land to Alvah Finley of Jackson county for a term of ninety years for the sum of $135.00, and a renewal of the lease for the same period was stipulated for, if desired by Finley or his heirs "at the rate of one peppercorn per acre."
Webster's Unabridged defines a peppercorn: (1) a dried berry of black pepper; (2) anything insignificant."
The ninety years will not expire until 1937. It is more than probable, however, that the parties had subsequently changed the trade to a straight deed, as the land described has changed hands several times, now being owned, we believe, by W. M. Gunter.
Vinegar of the Four Thieves was a recipe that was known for its antibacterial, antiviral, antiseptic and antifungal properties for years. It was even used to cure the Bubonic Plague. See Thomas Jefferson's recipe in

 
VINEGAR OF THE FOUR THIEVES: Recipes & curious tips from the past