Have you ever visited Old Alabama Town in Montgomery, Alabama lately? From the purchase of the Ordeman House in 1967, the Landmarks Foundation and the City of Montgomery are to be congratulated for their rescue of 'at risk' buildings. Over fifty 19th and early 20th century structures have been rescued, moved to the site and restored along six blocks in the downtown historic Montgomery.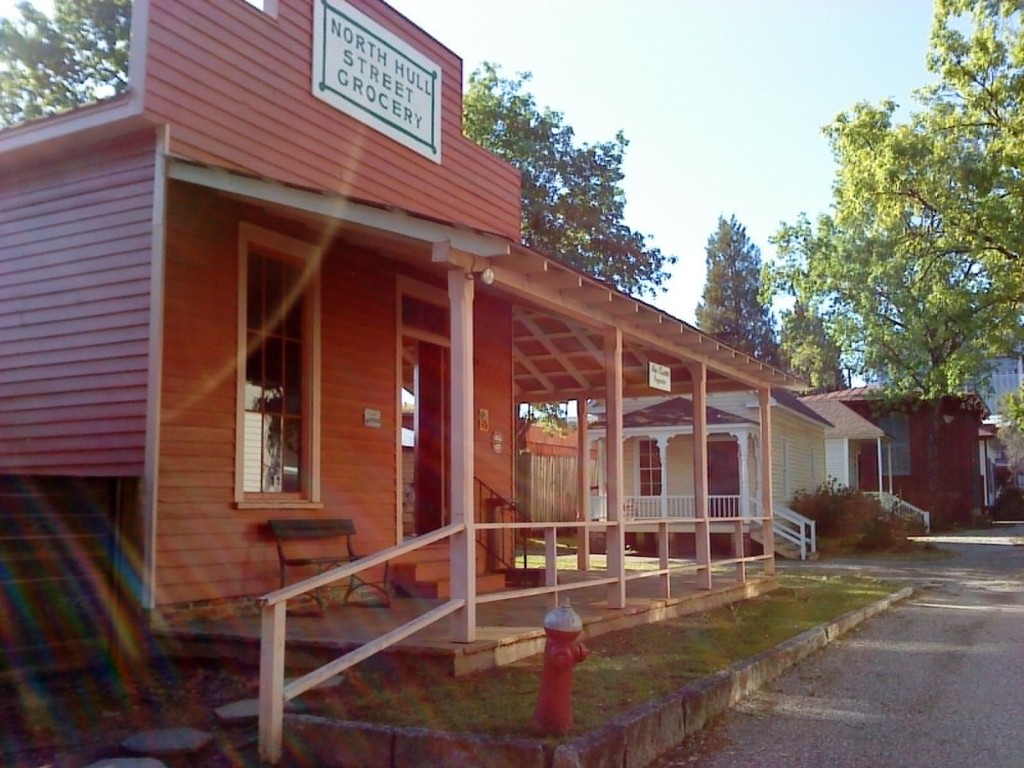 Old Alabama Town (Wikipedia)
Not replicas of buildings
The structures are not replicas. They are the real thing. Visitors are able to view authentically restored and "furnished buildings reflecting the lives of the people who built Central Alabama."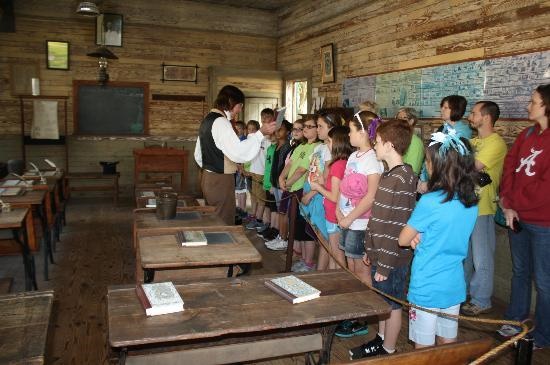 School in old Alabama Town
Events throughout the year
Old Alabama Town has events throughout the year, including an evening tour on Friday, October 23, 2015 entitled a Haunted History of Old Alabama Town. The 45 minute tour takes place when the sun goes down. The tour leader takes you past houses and storefronts filled with stories and ghosts from Alabama's past. Click here for details. Tours are limited to 20 people so purchase your tickets early.
Favorite Restaurant in Montgomery
While you are visiting Montgomery, check out one of my favorite restaurants, Martin's Restaurant on Carter Hill Road. They have been in business since the 1930s and if you ever wondered what a true "Southern" country dinner tasted like, then you will find out at Martins. They've mastered the true 'down-home' Southern meal I remember growing up with. This family friendly restaurant is closed on Saturday, but open Sunday through Friday. Click here for more information.