Click http://www.alabamapioneers.com/honor-your-ancestor-on-alab…/to see how to honor your ancestor as a Notable Alabama Pioneer
REUBEN BLANKENSHIP
and
DANIEL BLANKENSHIP
REVOLUTIONARY WAR SOLDIERS
(b. ca. 1765 VA -d. ca. 1850 AL)
and
DANIEL BLANKENSHIP
Reuben Blankenship was born ca. 1765 in Chesterfield, Virginia to Hudson Blankenship (1728-1814) and Edith Wilkinson (1734-1826) He and his brother Daniel Blankenship were Revolutionary War soldiers and residents of Shelby County when he enrolled for his pension May 24, 1833. He was a private in the Virginia Militia and received as of March 4, 1831, an annual allowance of $23.31.ii He resided in Coosa County June 1, 1840, and was listed as age 73.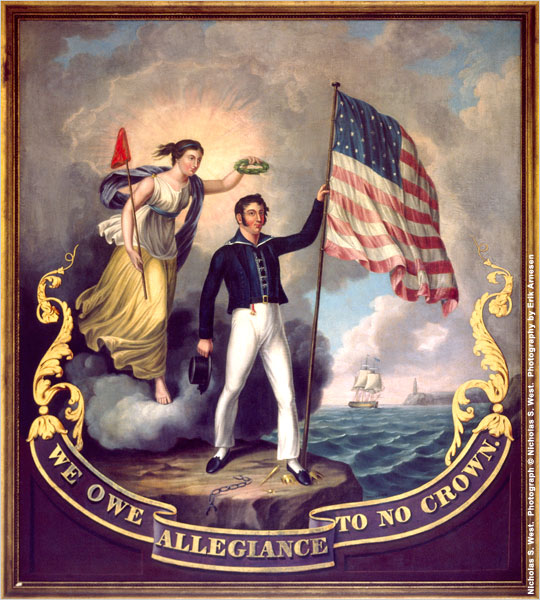 In 1790, Reuben married Elizabeth (1770-1853) in Georgia. She was also from Virginia and living in 1850 but she was listed as blind. They had nine known children. The children were:
Henry Blankenship, was born 1784 in Virginia and was the first child of Reuben and died bef. 1858 in Alabama He married Eady Barren (b. 1789) June 12, 1808, in Jasper Co., GA.
Mary "Polly" Blankenship, (b. 1790 VA.) married William Doss (ca. 1786) Jan. 24, 1810 Jasper County, Ga.
John Buck Blankenship (1793 GA. -Oct. 8, 1857 Coosa Co., Alabama) m. Millie (ca. 1800) Their children: John Blankenship ( ca. 1830), Mary Blankenship (ca. 1832) Green Blankenship (ca. 1834), Reuben Blankenship(ca. 1836) Margaret Blankenship (ca. 1838), James Thomas Blankenship (b. 1828 – Jun 23, 1893)) married Martha Ann Epperson (b. 1829)
James S. Blankenship (b. ca. 1795) married Mary Ann Blankenship ( b. 1802) m. July 10, 1817, Jasper Co., Ga. Their children: Mary Blankenship ( 1830), Faithy "Faith" Ann Blankenship (1833-1902) Reuben Blankenship (1834), Martha Blankenship ( 1836) Washington Blankenship (1841), and John Blankenship (1850)
Edith "Edy" Blankenship (1800) married Thomas Roberson (1798) July 9, 1823, in Bibb County, Alabama.
Miles Green Blankenship b. (b. 1801 -1858) married Penelope
Susan "Susanah' Blankenship ( b. ca.1805) married John Colburn (ca. 1799) June 20, 1822, in Bibb County, Alabama and they were in the 1830 census of Shelby County living next to her father. They moved to Coosa County in 1840, Perry County in 1860, Bibb County in 1870 and Walker County in 1880. They had the following children Robert C. Colburn b. Feb. 1829 in Alabama d. Nov. 24, 1900, in Marion County, married Nancy M. Colburn on Dec. 18, 1849 in Perry Co., Alabama; James J. Colburn b. ca. 1832 d. Aug. 4, 1898, married Sarah Ann Colburn DEC. 18, 1849 in Perry Co., Alabama; Reason A. Colburn b. Sept 4, 1836, in Rockford, Coosa Co., AL d. Sep 8, 1908, in Eldridge, Walker Co., Alabama married 1st Polly Ann Carter June 23, 1856, in Perry County, Alabama and 2nd Elizabeth Catherine Wayers Feb. 8, 1859, in Perry Co., Alabama; Malinda Colburn b. abt. 1838 in Alabama d. aft. 1896, married John W. Colburn on April 7, 1852, in Perry Co., Alabama; Henry Colburn b. May 25, 1843 d. Dec. 17, 1897 in Noxubee, Mississippi, married Mary E. Dunkin Nov. 3, 1865, Perry County, Alabama; and Wesley Colburn
Mark Blankenship (ca. 1795 – d. 1858 Coosa County, AL0) married Mary Frances Blankenship (ca. 1803) Aug. 24, 1824, in Bibb County, Alabama. They had Daniel Blankenship (ca. 1831)
Rhoda or Rhonda Blankenship (b. ca. 1807) married Silas Brewer (ca. 1803)
Reuben Buck Blankenship, died Oct 27, 1850, at Hatchet Creek, Coosa Co., Alabama and was buried at Poplar Springs Church Cemetery in Coosa County, Alabama. "On May 10, 1997, the Tohopeka Chapter NSDAR sponsored a dedication program at Poplar Springs Baptist Church in honor of Reuben Blankenship for his role in the Revolutionary War. A new granite marker was unveiled by a family member.
DANIEL BLANKENSHIP
BIOGRAPHY and GENEALOGY
(1761 – 1849)
Coosa County, Alabama
Daniel Blankenship, Reuben's brother, was born February 5, 1761, in Chesterfield Co., Va. and died June 29, 1849, at Hatchet Creek, Coosa County, Alabama. His burial place is unknown but he was living in Shelby County, Alabama, age 85 years, when he applied on 26 July 1841 for his pension, number S-10-390. He married Elizabeth ( 1762) and they had two known children Mary Ann Blankenship ( ca. 1791) and Mary Frances Blankenship (ca. 1802)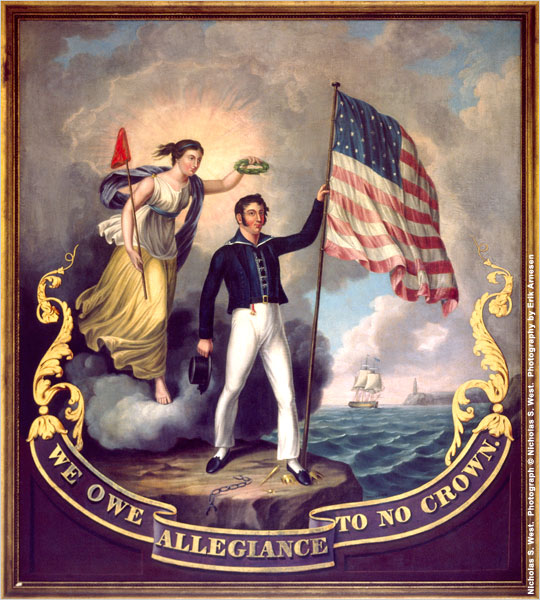 The children of Daniel Blankenship are believed to be:
Mary Ann Blankenship, (b. 1795), since married to James Blankenship;
Solomon Blankenship, (b. 1797 GA – 1863 Henry Co., GA);
Henry Blankenship, (b. ca. 1804);
Edmund Blankenship, (b. 1793);
Frances Blankenship, (b. 1802), since married to Mark Blankenship
Louisa Blankenship (b. 1803)
Here is Daniel Blankenship's Pension Application:
Pension Application of Daniel Blankenship (Blankinship) S10390
Transcribed and annotated by C. Leon Harris
The State of Alabama } SS } on this 26 day of July AD 1841 Personally appeared in open Court
Shelby County } } before the County Court of said County now sitting Daniel Blankinship a resident of said County of Shelby and State aforesaid aged Eighty years five months & Twenty one days who being first duly sworn according to Law doth on his oath make the following declaration in order to obtain the benefit of the act of Congress passed June 7. 1832. That he entered the service of the United States under the following named officers and served as herein stated to wit that while residing in Campbell County [formed in 1782 from Bedford County] Virginia in the Spring & he thinks in the month of April 1777 he volunteered and entered the service of the united states under the Command of Captain John Catrill who was Commanded by Coln [Charles] Lynch for the Term of Eighteen months that during this term they were stationed at New London in the State of Virginia and that their business principally was to scout for Tories in that part of Virginia that they arrested imprisoned and executed a great many Tories – that at the expiration of the eighteen months he enlisted to serve three years more in the service of the United States at New London under a man by the name of Clark who was recruiting he with others were marched to the Baracks in Albemarle County Virginia where Burgoyne & his troops were prisoners [see endnote] – from thence he accompanied said prisoners to Fredericks town in Mareland under the Command of Capt. John Chapman and Col Joseph Crocket [sic: Joseph Crockett] where said prisoners were given up to the Militia from Fredericks Town, he marched to Pittsburg where they took water intending to go to Detroit Col. Crockets Regt & Col Morgan's [Zackquil Morgan's, pension application W1912] troops together, but stoped at the falls of Ohio [at present Louisville KY], having been weakend in numbers in consequence of a great many of Col Morgans troops having deserted, where they remained for a long time guarding that point, & scouting the country for Indians. at this place Capt Chapman was killed in the fall or winter he thinks in the month of December 1781 [sic: 2 Sep 1781] he was discharged on Kegg alias Kagg Creek in the state (he thinks) of Kentucky, he was discharged – during the whole of this time say four years & six months or thereabouts he served as a private all the time, that he had a regular discharge from Col Crocket which He lost long since while swimming a creek. that he now knows of no one whose testimony he can procure who can testify to his service – that he hereby relinquishes every claim whatever to a pension or annuity except the present and declares that his name is not on the pension roll of the agency of any state
Daniel hisXmark Blankinship
NOTES:
Gen. John Burgoyne was not imprisoned at Albemarle Barracks or anywhere else. After surrendering his army at Saratoga on 17 Oct 1777, he was paroled. The part of his army remaining in captivity in Jan 1779 was marched to Albemarle Barracks, then in Feb 1781 to Winchester Barracks, and
finally in June 1781 to Frederick County MD. A detachment under Col. Joseph Crockett served at Albemarle Barracks from Apr 1780 till Feb 1781 while recruiting for an expedition intended for Illinois territory under Gen. George Rogers Clark. That detachment joined Clark at Wheeling on 23 May 1781. On 11 Aug 1854 James Blankinship (as he signed) and Mark Blankenship stated that Daniel Blankenship died in Coosa County AL on 29 June 1849 leaving no widow and the following children: Mary Ann Blankenship, 52, since married to James Blankenship; Solomon Blankenship, 50; Henry Blankenship, 48; Edmund Blankenship, 46; Frances Blankenship, 44, since married to Mark Blankenship.
The administrator of Daniel Blankenship's estate stated that he had previously lived in Georgia. For additional information see the pension application for Abel Blankenship (R931).
SOURCES
Revolutionary Pension Roll, Vol xiv, Sen. Doc. 514, 23rd Cong., 1st sess., 1833-34.
Coosa County Marriage book B
Find A Grave.com Memorial # 8322640 # 19153416