This biography is included in the book Biographies of Notable and Not-so-Notable Alabama Pioneers Volume I
Colonel Albert James Pickett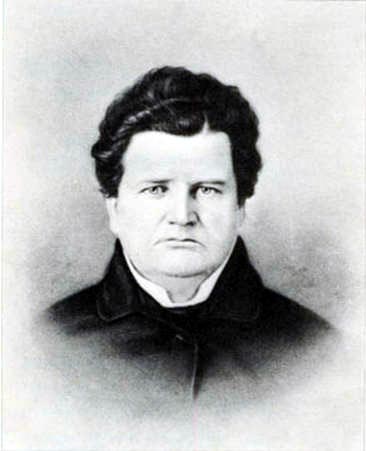 COLONEL ALBERT J. PICKETT
BIOGRAPHY and GENEALOGY
(b. 1810 d. 1858)
Autauga County, Alabama
Colonel Albert J. Pickett was born on August 13, 1810, in Anson County, North Carolina to William Raiford Pickett and Frances (Dickson) Pickett. William Raiford Pickett was sheriff of Anson County North Carolina. Around 1816, he resigned his position and went with his first cousin Tod Robinson to Alabama and bought property. By 1819, he moved his family to "Cedar Grove" plantation near Autaugaville, Autauga County, Alabama. He established a plantation trading- house and engaged actively in the Indian trade, especially with the Creeks.
Many times Albert accompanied the traders visiting the plantation trading-house and this enabled him to become familiar with the Indian villages. He attended the local schools of Neil Blue and Joseph Hall in nearby communities but since he was not receiving much of a formal education, at the age of 18, Albert was sent to a military academy in Middletown, Connecticut.
In 1828, Albert reached Wadesboro, North Carolina safely after traveling on horseback from home. There he exchanged his saddle bags for a trunk, sold his horse and continued his trip to Connecticut by stage coach.
When he reached Connecticut, he discovered that the school was being reorganized so he proceeded to Cambridge, Mass., where he remained for the next two years. He attended Harvard, then attended Stafford County Academy in Virginia at his father's request. Around 1830, he returned home to study law with his brother, William Dickson Pickett but he found he was not particularly interested in law and never took the bar examination. He inherited considerable land from his father but he stated that "Agriculture did not occupy one-fourth of my time. Having no taste for politics, and never having studied a profession. I determined to write a history." It is from his works that a good deal of early Alabama history is available to historians today.
He became interested in writing at an early age and often wrote for many newspapers on historical and economic subjects. Some journals he wrote for were the Southern Cultivator and other agricultural journals. He also wrote for the Planter's Gazette, the Alabama Journal ( edited by his brother-in-law, Moseley Baker). Albert was interested in improving Agriculture and studied many experimental methods and read many proposals.
Albert was an ardent Democrat and Episcopalian and an admirer of Andrew Jackson declaring that he agreed "with that eminent person in every political opinion he ever held – in every military movement he ever made, and in his whole career through life – both civil, religious' military and political." (Woods, post p. 605). Although very interested in politics, the idea of office had no attraction for him. An example was that his friends proposed that they would nominate him for Governor in 1853. He refused to allow his name to be considered.
He married Sarah Smith Harris on March 20, 1832. She was the daughter of William and Mary (Alston) Harris and Granddaughter of Col. Philip Alston, of Moore County. She was born Feb. 7, 1816, in Telfair County, Georgia. They had twelve children, nine of which lived to adulthood.
Sarah Smith (Harris) Pickett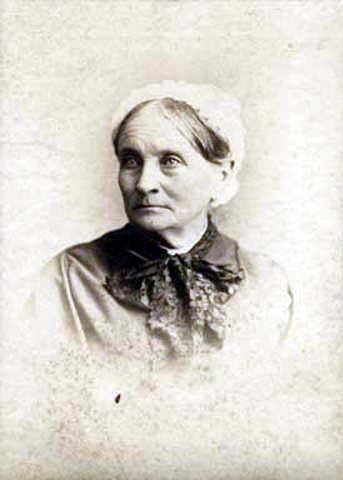 Albert served as a military aide to Gov. Clement C. Clay and was active in preparations for war with the Creeks in 1836.
After 1837, he went to live in Pickett Springs rather than remain on his acreage in Autauga and Montgomery counties. Pickett Springs was a village 5 miles north of Montgomery. There he became involved in Democratic politics and newspapers.i He lived the life of a gentleman planter in Autauga County, Alabama; spending his winters in Montgomery and summers on his plantation.
"His chief literary work was a HISTORY of ALABAMA AND INCIDENTALLY OF GEORGIA AND MISSISSIPPI, FROM THE EARLIEST PERIOD. After spending more than seventeen years collecting the material, Pickett began writing his History of Alabama in 1847. It was published in 1851 and, after having gone through several editions to 1900, was out of print until 1962 when it was republished as a sort of historical curiosity. It remains today, an important source for the history of the area through the territorial period. He had a first-hand knowledge of much of the period of which he wrote. He spared no labor or expense to obtain accurate information. He spent thousands of dollars in the purchase of books; having manuscripts copied; he traveled hundreds of miles to interview people who might have information. Critics point to poor organization and a cumbersome literary style – but its content is invaluable.
"He had planned to write a book on the history of the "southwest", but he died before he could complete his study. (Remember Louisiana was the Southwest then.) Albert James Pickett died at the age of 48, on 28 Oct 1858 leaving an estate valued at over one million Dollars. It is believed that he died of dropsy or a kidney ailment. He was first laid to rest at his plantation called "Forest Farm", but was removed to Oakwood Cemetery, Montgomery, Alabama, where his wife is buried."
Children:
William Raiford Pickett m. Laura Holt
Mary Francis Pickett, died young
Martha Raiford Pickett m. Col. Michael Woods
Mary Gindrat Pickett (Twin) m. Rev. Samuel Smith Harris
Eliza Ward Pickett (Twin) m. Edwin Banks
Sarah Julia Pickett m. Robert Carter Randolph
Joseph Alston Pickett, died young
Fannie Dickson Pickett, died young
Albert James Pickett, Jr. m. Eugenia Durden
Alston Harris m. Elizabeth Jackson
John Gindrat Pickett
SOURCES
Woods, M. L.; Personal Reminiscences of Col. Albert James Pickett" in Trans. Alabama Historical Society, vol. iv (1904).
Jackson, C. M. ; A Brief Biog. Sketch of the late Colonel Albert James Pickett (1859)
Riley, B. F.; Makers and Romance of Alabama Biog. (no date)
Owen, T. M.; History of Alabama and Dictionary of Alabama Biog. (1921) Vol. iv.
Owen, T. M.; The South in the Building of a Nation, vol. XII (1909)
"Albert James Pickett – a Sketch" The Alabama Historical Quarterly Vol. 1 no. 1, pp 113 – 115
Pickett Fence vol. I no. 3 July – Sept., p.41
GROVES, JOSEPH ASBURY, The Alstons and Allstons of North and South Carolina; Compiled by JOSEPH ASBURY GROVES, THE FRANKLIN PRINTING AND PUBLISHING COMPANY 1901 Carolyn-D-Golowka
Findagrave.com # 57006050 # 62267280 # 6858259 # 33155826
iOwsley, Frank L. Albert J. Pickett; Planter-Historian of the Old South,"Louisiana Studies 8 (summer 1969) 158-84
Biographies of Notable and Not-so-Notable Alabama Pioneers Volume I