JOHN ALSTON DUDLEY
BIOGRAPHY and GENEALOGY
Revolutionary War Soldier
Lowndes County, Alabama
John Alston Dudley was the only son of Sir Thomas Dudley, who came to this country early during the Revolution from England. He settled in Virginia and thence to North Carolina where he married Sallie Alston.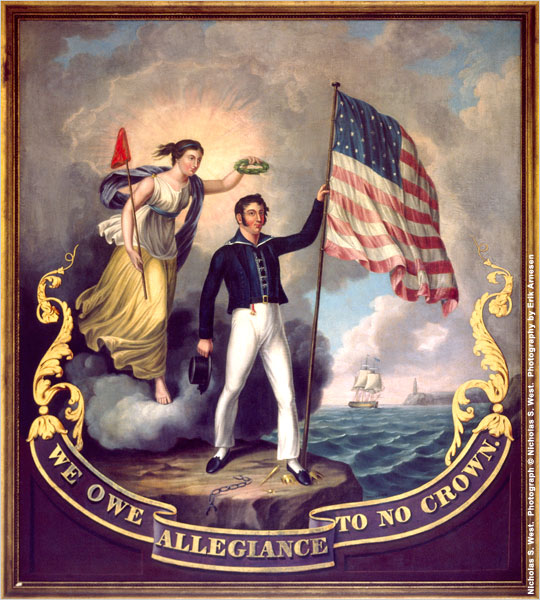 After his marriage, "he enlisted in the cause of the colonists. The following is copied from 'Heitmans Historical Record' Thomas Dudley, musician 6th North Carolina 1776. Ensign 10th N. C., 1778; lieutenant 20th June, 1779; wounded at Eutaw Springs 8th Sept, 1781; retired 1st January, 1783. The regiment was commanded by ol. Abraham Shepherd 17th April, 1777. It is not known when he died, but family tradition states that he was drowned in attempting to cross a river with his command.
For services rendered by him a land-warrant was issued to his assignee or executor, Amos Johnson, Esq.
Thomas Alston Dudley was very decided in his hostility to English rule and his estates in England were accordingly confiscated. His wife bore him the following:
Susannah Dudley married 1st Lewis Collier & 2nd Yancey Roberts
Molly Dudley married  James Lewis
Polly Dudley married 1st Jeremiah Fields and 2nd  Moore.
John Alston Dudley married Elizabeth Robinson, daughter of Cornelius and Elizabeth (Pickett) Robinson – moved to Alabama
Thomas Dudley (b. 1801) unmarried
John Alston and Mary (Robinson) Dudley lived in North Carolina but tradition states that she was not satisfied in North Carolina away from her brother Tod Robinson so she influenced her husband to move to Alabama, where he became like his brother-in-law a large planter in Lowndes County, Alabama. They both died in Lowndes County, Alabama and their Alabama Genealogy starts with the children:
Eliza Lillington Dudley married 1st McKenzie in North Carolina and had one daughter, Cornelia, who married Col. Robert Wyatt of Lowndesboro. 2nd husband—-Wilson, and they had one son, Alexander Wilson. He resided in Bullock County, Alabama.
Gilford Dudley died aged 16 years
Mary Alston Dudley married Captain Eli Terry Robinson. They had 5 children (a) Dr. Dudley Robinson of Robinson Springs, Alabama (b) Charles Cornilius Robinson married Lizzie Wilson (c) Mary Robinson married James Allen. They had one son Clem Allen in Birmingham in 1901 (d) Eli Robinson, Jr. died aged 19 years (e) Kate Robinson married Captain Gatewood Williamson, C. S. A., (and son of Gabriel Galt Williamson, Captain in the U. S. Navy and his wife Elizabeth Ann Gatewood, and grand son of Thomas Williamson cashier of the Bank of Virginia, at Norfolk 42 years and his wife Elizabeth Galt.) They had four sons (a) John Galt Williamson was Sergeant Co., A 2nd Ala Volunteers in Spanish-American War. (b.) Dudley C. Williamson was Sergeant Co A, 2nd Ala. Volunteers in Spanish-American War and in 1901 Captain of the Montgomery Greys. (c) Thomas Gatewood Williamson (d) Gabriel Alston Williamson
Martha Robinson Dudley married James Napier Torrence (son of Samuel and Mary (Scott) Torrence and grand-son of John and Jemima Torrence) They had four children (a) William H. Torrence married Susan Henderson (b) James Napier Torrence, Jr. of Florida (c) Victoria Alston Torrence married Frank W. Broward of Florida (d.) John Earl Torrence of Atlanta, GA (b. January 14, 1853, in Lowndes Co., Alabama -married October 18, 1881 Kate Winter Clayton (dau. of Hon. William Wirt Clayton and Caroline Maria Semmes, son of Judge Augustin Smith Clayton and Julia Carnes.
Amanda Dudley married Winter Gordon and had three children (a) Edgar Dudley (b. ) Winter Dudley (c) Ida Dudley"
Sally Dudley married her cousin Todd Wyatt and had two children: (a) Fair Wyatt (b)Percy Wyatt, who was cashier of the Western Railroad at Montgomery for 12 or 15 years.
Cornelia Dudley, who remained unmarried.
SOURCES
The North Carolina Historical and Genealogical Register by James Robert Bent
Groves, Joseph A Selma, Alabama;The Alstons and Allstons of North and South Carolina: Compiled from English, Colonial & Family Records with personal Reminiscences also Notes of Some Allied Families, The Franklin Printing & Publishing Company Geo. W. Harrison (State Printer) Mgr. Atlanta, GA 1901