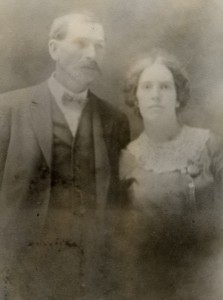 JOHN CRAWFORD GRAHAM
BIOGRAPHY and GENEALOGY
(1877 – 1962)
Missouri and Tuscaloosa County, Alabama
by
John Crawford Graham was born in 1877 near Piedmont, Missouri. His father was Pinkney Graham, born 1847 in Missouri, and his mother was Narcissus Gross, born 1853 in Bollinger County. Her parents were Christopher Gross, born in North Carolina in 1806 and his second wife, Martha J. Jaco, Daughter of Thomas and Sara Jaco of Georgia and Virginia respectively. Christopher Gross's father was Christian Gross of North Carolina. Christopher Gross was the youngest of 15 children and fathered 17 children himself.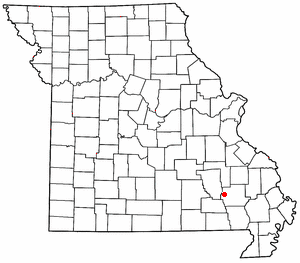 John C. worked at several sawmills around Piedmont and Williamsville, Missouri including Carter and Wheyland Lumber Company, Charles Haney Lumber Company and others. For a while he operated a cross tie mill under contract with Carter and Wheyland.
In 1898 John C. married Elizabeth N. C. Hood, daughter of Samuel Hood of Piedmont, Missouri. To this union were born Eula, 1900, Raymond Lee, 1902 and another son who died in infancy. Elizabeth died giving birth to the latter, September 24, 1904.
After the death of Elizabeth, John C. had to leave Eula and Raymond in the care of relatives while he lived in sawmill towns and boarding houses. In Williamsville, Missouri he lived in a boarding house run by Sarah Ann Graham-East-Nation-Box .where he met and fell in love with Preasha East who was nearly 17 and according to him "pretty as a speckled pup under a red wagon".
Preasha and John were married August 5, 1905. A short time later one of John's cousins, Steve Hixson married Preasha's sister, Cynthia, and their families were close until their children were grown and started families of their own.
After leaving Williamsville, in the spring of 1906, John and Preasha moved to McShan, Alabama where John was a sawyer for Charles Haney Lumber Company formerly of Missouri. The same year they moved to Gordo, Alabama where John was mill foremen for Albert Bell Lumber Company. Their first child, Lawrence (Buster) was born at Gordo, November 6, 1906.
In 1906-7 Albert Bell joined Drs. S.E. and W.W. Deal in a lumbering project in Buhl, Alabama. John moved to Buhl and built the mill foe Bell-Deal Lumber Company. A short time later he bought a mill and went into business for himself. Four more children, Lyman,1908, Lucille, 1910, and Lois, 1913, were born at Buhl.
It was at Buhl that Lyman almost severed Lucille's middle finger with a hatchet by accident. Only the skin on the inside of the hand remained intact. However the finger grew back nicely and never hindered her playing the piano in later years.
Also at Buhl, Lois was striking matches to see them burn when he dress caught fire. She suffered severe burns over her body and one side of her face. It was necessary to cut the bandages loose with scissors when they were changed. For several year is was necessary to cut her hair when she was asleep because she would scream when anyone came near her with scissors. She was nearly grown before she could lift her arms above her head.
In 1914 the sawmill was moved from Buhl to Romulus. Freda, 1915, Estelle 1918, and Sarah 1919 were all born at Romulus.
When Pinkney Graham, John's father died in 1907, John went to in Missouri and brought the youngest children Grace and Jesse to his home in Alabama. Siblings, Toney and Charles followed later. About 1912 John's sister Mary Wilkerson, very ill with tuberculosis came to live the last few months of her life so she could be cared for by family. About 1910, Sarah Ann Box with her brothers Elijah, a mill foreman, and Jim, a millwright moved from Missouri to Pickering, Lousianna where the families worked at large sawmills owned by the Pickering Land and Lumber Company. Earnest and Ottis Box, Preasha's brothers became sawyers with highly skilled and well paid jobs.
In 1914 Lora East came from Louisiana to live with her sisters, Preasha and Cynthia. Then about 1916 Sarah Ann and Frank Box with children Elmer and Thelma came to join the rest of the family in Alabama. Frank Box worked for his son in law John Graham as Team Foreman or Woods Boss.
"By 1915 John began to get "Car fever". There were a few in Tuscaloosa County, mostly owned by doctors or wealthy people. The Tuscaloosa News had a contest to increase circulation with the first prize being a new auto. John entered the contest, signing up all of his employees and anyone who came into his commissary if he could. When it looked as if he had a good chance to win, he would pay part of the subscription to get credit for it. He did not win the car, but he did win a piano which was second prize.
Since we had a piano a year or two old, he sold the new one for $300 and with that and a little more bought a second hand Flanders 20. It had a steering wheel on the right side, brass radiator shell and lamps which burned kerosene, a squeeze bulb horn, and gear shift and brake levers outside the car. The gear housing was aluminum and easily broken. With the roads of that time it stayed broken down most of the time. It was the first car in that part of the county and John got a big thrill out of it, "even if it almost broke us to keep it going," Preasha often said.
He soon found out that a fellow named Ford made cars more practical for country roads, so did Chevrolet and others. He made lots of trips to town to keep the mill running and averaged buying a car a year as long as he was in the sawmill business.
In the summer of 1916 Eula took a teacher's examination and obtained a provisional certificate which her to teach a year without completing high school, but she did not exercise this privilege until after she finished John E. Snead Seminary in Boaz, Alabama and graduated in May, 1920 The school made such an impression on the family that Lawrence, Lyman, and Lucille also finished there. Were it not for the consolidation of Tuscaloosa County Schools and accreditation of Tuscaloosa County High, together with the failure of John. C's business, the four younger daughters would probably have gone there as well.
During times of crisis and depression years many relatives found refuge at the two story Graham house in Romulus. One of these was John's nephew Harry Wilkerson, whose parents died quite young. Harry came to live with the Graham family in 1924. Aunt Grace, John's sister who had no children agreed to pay his expenses at Snead Seminary.  Harry endeared himself to all of the Graham family and called himself Son number 4. He later moved to California. Others who lived in the Graham household were Toney Graham and his family of 6 and Lora and Ellis Norwood and their three children.
The lumber business was booming during World War I and for the next few years. It began to decline in 1922 and by 1925 John's business was gone. He tried again in 1926 but didn't have the necessary capital to make a go if it. He lost the mill and had to sell all of the mules except the ones used for plowing.
Snead College ca. 2014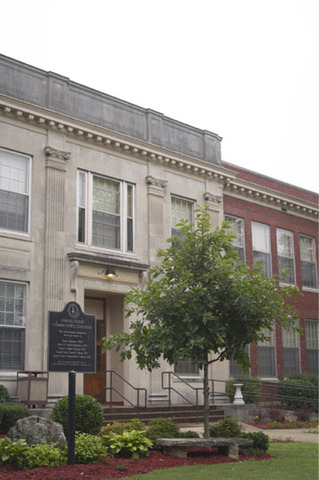 Lucille started to school at Snead Seminary in the fall of 1925, but had to work part time to pay board and tuition. She graduated in 1927 and borrowed money to attend Livingston Normal School long enough to get a certificate to teach. She also had to work to pay expenses that year.
During this time Eula was teaching and able to help the family some. Although she married in 1926 and had her own home. Raymond was in the navy, single and generous. Buster and Tootsy were able to help some when there was work to be found. When Lucille started teaching she helped as we…. Those were hard time for the Graham family long before the Depression did not hit until 1919. In retrospect it appears that all were matured by the experience and were drawn closer together as we realized the interdependence of each member on the family group.
During World War II the family was involved in many ways. Tootsy served in the army, Raymond, Walter Cork, Kinnion Hulsey, and Wilburn Hamner, brothers in law, were in the Navy. Hoyt Cork, Freda's husband, was a welder in the shipyards in Mobile and Buster worked for the Corps of Engineers in Pascagoula Mississippi. John and daughter Estelle worked a a box factory in Tuscaloosa making ammo boxes. Others exempt from military service were involved in products necessary for the war effort.
After the loss of his lumber business, John was unable to find steady employment because of his deafness. Preasha assumed the burden of providing for the family. She was industrious and thrifty and by keeping boards and raising an selling produce on the curb market made do with help from their children. Later after the children were gone, she got a job in the the school cafeteria and earned retirement benefits. John's jobs during World War II made him eligible for Social Security. After that some help was required, but was shared by the large family.
In 1952 John had a mild heart attack and was admitted to a hospital for the first time in his life at the age of 75. With medication he was able to control his hypertension for the next 10 years, although he probably took a gallon of the tiny nitroglycerine tablets..On June 7, 1962 he fell in the bathroom with another attack, was rushed to the hospital where he died the next day. New Hope Baptist Church's planned Homecoming services for June 10 were replaced by his funeral.
Start researching your family genealogy research in minutes.

 

This inexpensive Ebook has simple instructions on

 

how to get started with FREE sources. Download 

WHERE DO I START? Hints and Tips for Beginning Genealogists with On-line resources 

to your computer immediately with the a FREE APP below and begin your research today!
Reviews
"This book was very informative and at a very modest price. One web site I may have missed in your book that has been very helpful to me is genealogybank.com. I found articles about several of my ancestors in their newspaper archives. Thank you for your great newsletter and this book."
"The book was clear & concise, with excellent information for beginners. As an experienced genealogist, I enjoyed the chapter with lists of interview questions. I'd recommend this book to those who are just beginning to work on their genealogies. For more experienced genealogists, it provides a nice refresher."