This biography is included in the book Biographies of Notable and Not-so-Notable Alabama Pioneers Volume I AND Additional genealogical information can be found in Some Terry Families of Alabama with Biographies, Genealogies, Sources and Notes
WILLIAM RAIFORD PICKETT
BIOGRAPHY and GENEALOGY
(1777-1850)
Autauga County, Alabama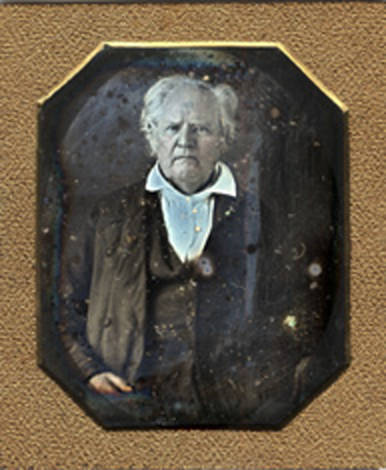 William Raiford Pickett was born 1777 in Anson County, North Carolina, upon the Peedee river to James Pickett and Martha Terry His parents moved sometime before the Revolutionary war, from Bolling Green, in Caroline County, Virginia. Their Ancestors were Scotch, English and French and were among the earliest colonist of Virginia.
Colonel William Raiford Pickett, was the sheriff of Anson County, North Carolina and was later elected to the legislature, which sat at Raleigh, where he served for several years. When the federal revenue was collected by direct taxation, he received from President Madison the appointment of assessor and collector for a large district in North Carolina"i
Colonel William Raiford Pickett married Frances (Dickson) Pickett (b. 1780- 1850) She was the daughter of William Dickson and Mary Williams. Their children were:
Hon. William Dickson Pickett (his daughter Eliza married Judge Leroy Pope Walker
Eliza Ward Pickett married General Moseley Baker of Montgomery. She died in Texas about the year 1855.
Colonel Albert J. Pickett of Montgomery who married Sarah Harris.ii
He moved with his family to "Cedar Grove" plantation near Autaugaville in what is now Autauga County, Alabama, in 1818. William established a plantation and trading-house and engaged actively in Indian trade. The Indians and other traders made the Pickett Store their headquarters, especially the Creeks.iii Two years before this early period, he had explored these south-western wilds, in company with his 1st cousin and friend, Tod Robinson encountering dangers and hardships upon the close sanguinary war with the Creeks.iv
His sister was Frances Hannah Pickett, the only daughter of James Pickett and Martha Terry of Wadesboro, Anson Co., NC was born Aug. 26, 1780 Wadesboro, Anson County, Alabama and died Nov. 27, 1840 in Autauga County, Alabama. Frances Hannah Pickett married Mumford Dejarnette and after his death in 1823, FRANCES came to Autauga County, Alabama where her brother was living and brought her family with her.
Their sons were:
John Pemberton Dejarnette
James Terry Dejarnette
William Pickett Dejarnette
Martha Owen Dejarnette
All of her children married in Autauga or Montgomery County. William eventually died at Lanterns Cross Roads, Fairfax, Virginia on June 30, 1861, probably a casualty of the Civil War. She is buried in Dejarnette Cemetery #2 in Autauga, County, Alabama.
Mumford & Frances Hannah's (Pickett) Dejarnette's daughter, Martha Owen Dejarnette married Cornelius Robinson and moved to Lowndes County to the south where they are buried in the Mt. Gilead Cemetery near Benton.
John Pemberton Dejarnette is buried in the Dejarnette #1 Cemetery. James Terry Dejarnette is found in the 1850 and 1860 US census records for Autauga, but where he is buried is unknown.
"When the legislature of Alabama sat at Cahawba, Colonel Picket took his seat in that body, in 1821. He was a member of the Lower House in 1823 and 1824. In 1828, he was elected to the State Senate, and entered that body in the fall at Tuscaloosa, then the capitol of Alabama. He was a Senator for a period of five years, when, in the summer of 1834, he was beaten, for that position by Colonel Broadnax during an exceedingly high state of party excitement, the election turning solely upon party grounds, and many of his old friends voting against him, with much reluctance. In his legislative career, he was an active and very influential member, and was the originator of many salutary laws, some of which are still in force. In the meantime, he was three times placed upon the democratic electoral ticket, for President and Vice-President, and each time, received, overwhelming majorities.
He was a man of sterling honor and integrity, and perhaps, no one ever surpassed him in disinterested benevolence and charity, for he not only supported the poor and destitute around him, but freely dispensed to those upon the highway. In person, he was large, erect and commanding, with a face beaming with intelligence, a forehead bold and lofty, and eyes brilliant and expressive, to the last moments of his existence. He was peculiarly remarkable for his wit and originality, and the risible faculties of more men have been aroused, while in his company, than in that of almost any other person. In North Carolina, his original sayings and anecdotes were often repeated. No man ever received more attention, during his protracted illness, form those in his immediate neighborhood, who deeply mourn his departure from their midst. Persons from all parts of the country visited him in his affliction.v
There is a portrait of William Raiford Pickett in the Art Inventories of the Smithsonian found and a portrait of his wife found in the same inventory.
Other Pickett family members can be found in the same Smithsonian inventory.
SOURCES
i Pickett, Albert James, History of Alabama, and Incidentally of Georgia and Mississippi, from the Earlies
Period Vol II
iiBrewer, James Alabama, Her History, Resources, War Record, and Public Men:, p. 110
iiihttp://familytreemaker.genealogy.com/users/m/e/i/Kuzriel-Meir-PT-PLEASANT/FILE/0017page.html
ivPickett, Albert James, History of Alabama, and Incidentally of Georgia and Mississippi, from the Earlies
Period Vol II, p. 440
vPickett, Albert James, History of Alabama, and Incidentally of Georgia and Mississippi, from the Earlies Period Vol II, p. 4406.Find A Grave.com # 32164198 # 66719181# 32803134# 6674506# 6858259# 33155826
Biographies of Notable and Not-so-Notable Alabama Pioneers Volume I