Happy Birthday!
BENJAMIN CUDWORTH YANCEY
BIOGRAPHY and GENEALOGY
(April 27, 1817- October 24, 1891)
South Carolina, Georgia, Bibb, Cherokee and Coosa Counties, Alabama
(Excerpt from History of Coosa County: by the Rev. George Evans Brewer, 1887)
Among those well entitled to be remembered as distinguished among Coosians, (sic) was B. C. Yancey. He was born in South Carolina in 1817. His father was the Hon. B. C. Yancey of Abbeville, and he was a brother of the distinguished W. L. Yancey.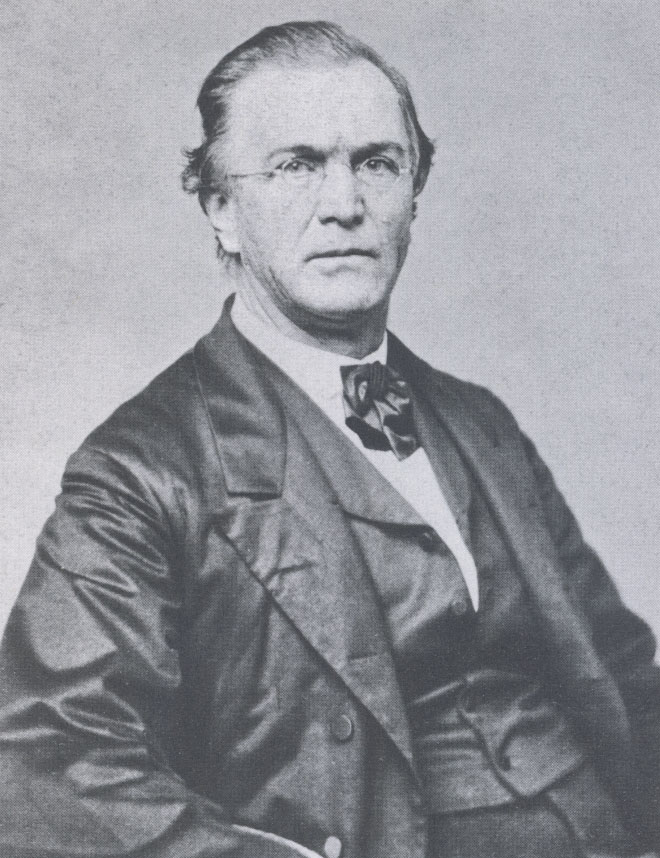 He was a graduate of the University of Georgia and a lawyer. He came to Cahaba in 1837 and was made a master of the Chancery District, by Chancellor Crenshaw. He came to Wetumpka in May 1839, and with W. L. Yancey became proprietor and editor of The Wetumpka Argus.
He largely controlled the editorial department until August 19th, 1840, when he withdrew from the paper, and returned to South Carolina. He represented Edgefield in the Legislature several times. In 1851 he returned to Alabama, settling in Cherokee, which he represented in the Senate in 1855, of which he was made president.
In 1856 he went to Atlanta, and remained a citizen of Georgia until his death. (Brewer, page 168)
Brewer says, "In 1858 President Buchanan made Mr. Yancey minister resident to the Argentine Confederation, and he was there during the war in which an effort was made to coerce Buenos Ayres, one of the states, to adopt the new constitution. The decree of death issued by the Parana government against all captains who should take foreign vessels into the ports of Buenos Ayres, was resisted by Mr. Yancey as an infringement of treaty rights, and he ordered the naval force of the United States on the coast to his aid. The representatives of other powers concurred in his protest, and President Urquiza did not attempt to enforce his meditated barbarity.
Soon after, however, he was selected by the contending States as the arbiter of their differences, and President Urquiza's message to Congress, after Mr. Yancey left the country, contained this compliment: "All Argentines owe the young American minister a debt of gratitude they cannot repay."
After his return further service abroad was offered him, but he declined. He was tall, large, well formed, dignified and graceful in carriage, and of pleasant address. The writer remembers the admiration he felt for his commanding appearance, and the graces of his oratory when he delivered the address before the school of which the writer was a member at Bethany Academy, in Edgefield, in 1844. Rev. A. G. Brewer and George Galphin, a grandson of the distinguished George Galphin of South Carolina , were the principals of the school. It was a public exhibition of the school, and a barbecue, at which there was a large gathering.
ADDITIONAL NOTES FROM WIKIPEDIA AND FINDAGRAVE.COM (8260341): Benjamin Cudworth Yancey, Jr. was born April 27, 1817 and died October 24, 1891. he married: (1) at Sparta, Ga., to Laura Hines, who died soon afterward; (2) in November, 1847, at Athens, Ga., to Sarah Paris Hamilton, daughter of Col.. Thomas Napier Hamilton, and granddaughter, of Capt. James Hamilton of the Virginia colonial army.
Children, by first marriage:
Caro Yancey, m. Dr. Hugh H. Harris, son 'of Sampson W. Harris, congressman from Alabama, children, Sallie, Yancey, Hugh, Pauline,
Mary Belle Yancey;
by second marriage:
Hamilton Yancey
Mary Lou Yancey, m. Mr. Phinizy, children, Bowdre, Hallie; and Mary Lou.
His last residence was Floyd, County, Ga.
For twenty years Benjamin Cudworth Yancey owned a slave who eventually went by the name of Robert Webster, the son of Daniel Webster. He allowed Robert Webster to work in Atlanta during the Civil War, where Webster did quite well financially. After the war, Yancey lost his property and borrowed money from his former slave.
MORE ABOUT BENJAMIN CUDWORTH YANCEY, JR.
Did you know that all E-books can be downloaded immediately from Amazon.com? Click below to see how.