Click to see how to Become a Patron of Alabama Pioneers and read thousands of lost and forgotten stories, free books and other added benefits for only $2 a month. Cancel anytime
Mary Anderson was born in Greene County, Alabama in 1866. She moved with her widowed mother and sister to the booming town of Birmingham, Alabama in 1889. She built the Fairmont Apartments on Highland Avenue shortly after she arrived in Birmingham. By 1893, she had moved west to Fresno, California where she operated a cattle farm and vineyard until 1898.
Here is the rest of her interesting story . . .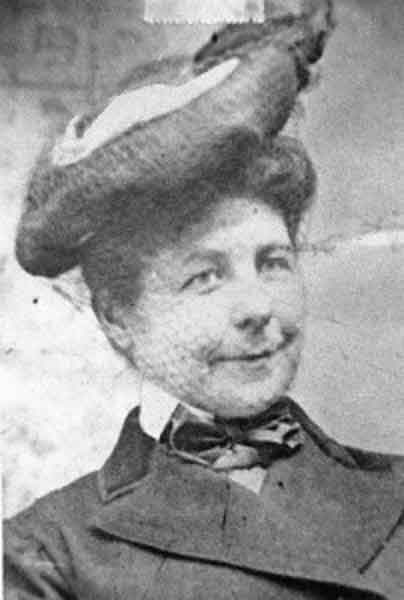 Mary Anderson from a Newspaper clipping from 1920 (Birmingham Public Library)
Observed a trolley in New York
While on a visit to New York City in the winter of 1902, she was riding in a trolley car on a frosty day when she observed the motorman with both panes of the double front window open because of the difficulty of keeping the windshield clear of falling sleet. She sketched out a prototype of a wiper to clear the windshield and when she returned to Alabama, she hired a designer for a hand-operated device to keep the windshield clear and had a local company produce a working model. She applied for a patent and received it in 1903. On November 10, 1903, a Birmingham, Alabama woman named Mary Anderson was awarded U. S. Patent No. 743,801 for her "window cleaning device for electric cars and other vehicles to remove snow, ice or sleet from the window." The patent was good for 17 years.
Anderson's device was the most effective
Her windshield wiper consisted of a lever inside the vehicle that controlled a rubber blade on the outside of the windshield. The lever could be operated to cause the spring-loaded arm to move back and forth across the windshield. A counterweight was used to ensure contact between the wiper and the window. Some similar wipers had been made earlier but Anderson's device was the first to be effective.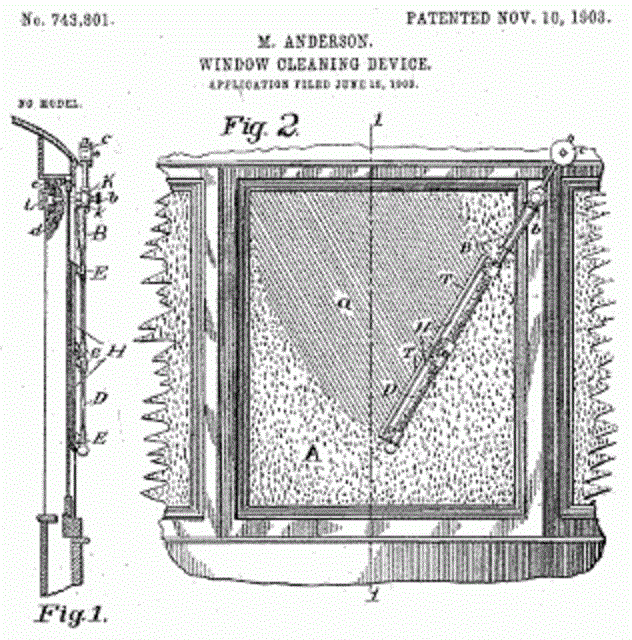 People scoffed at her invention
She then tried to sell it to a Canadian manufacturing firm but they refused.
People scoffed at Anderson's invention, saying that the wipers' movement would distract the driver and cause accidents. She then tried to sell it to a Canadian manufacturing firm but they refused. Her patent expired before she could entice anyone to use her idea and she never profited from it.
Became standard equipment
After the patent expired in 1920, the automobile manufacturing business grew and windshield wipers using Anderson's basic design became standard equipment.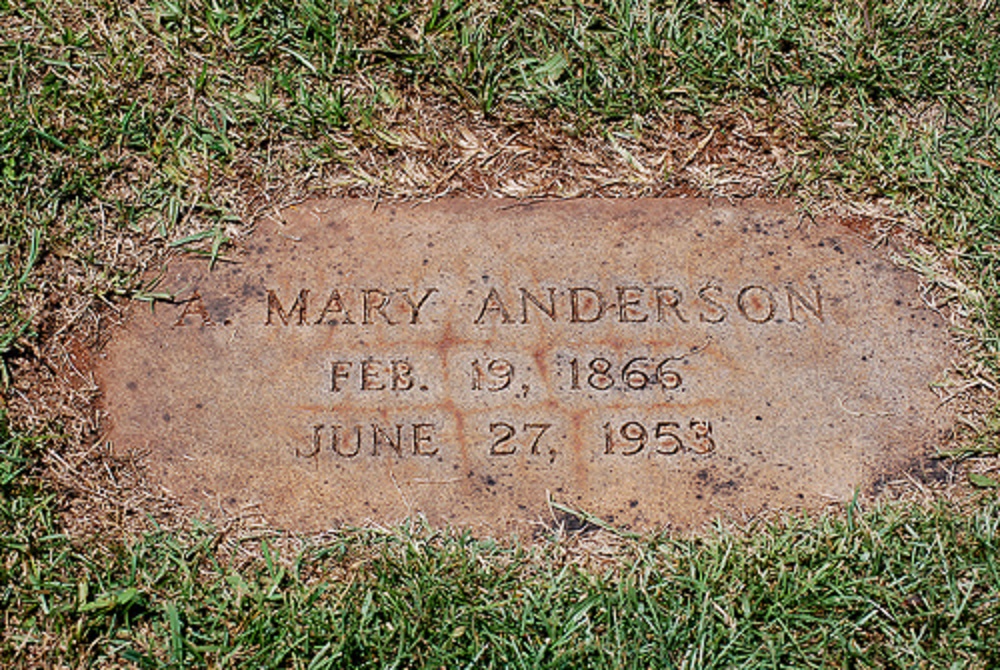 Remained in Birmingham until her death
Mary Anderson remained in her home at 1211 21st Street South in Birmingham, Alabama where she continued to manage the Fairmont Apartments until her death at the age of 87. When she died, she was the oldest member of South Highland Presbyterian Church. She died at her summer home in Mounteagle, Tennessee. She is buried at Elmwood Cemetery in Birmingham.
SOURCE
Mary Anderson obituary – Birmingham Post-Herald June 29, 1953 (Birmingham Public Library)
The Yazoo land fraud
Life as an Alabama pioneer
The capture and arrest of Vice-president Aaron Burr
The early life of William Barrett Travis, hero of the Alamo
Description of Native Americans of early Alabama including the visit by Tecumseh
Treaties and building the first roads in Alabama.