I remember the days when my grandmother and mother would make jelly. It was an all day process but there was always wonderful aromas coming from the kitchen. We also had the best tasting jelly and jam to put on fresh hot, buttered biscuits.  I don't think I've had any jelly or jam that tasted that good since.  Oh to bring back those days……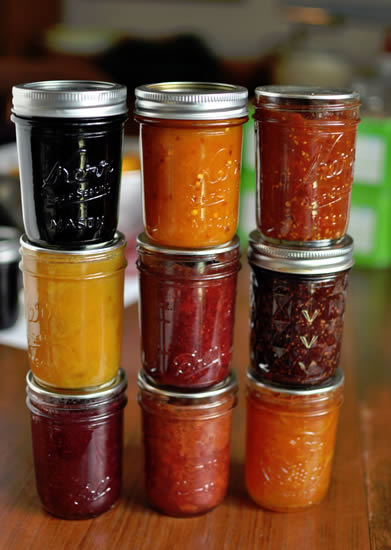 Photograph from Eating rules – Canning 1010
Here are some canning tips I found in an old cookbook.
When making jelly and jam, hang a piece of string over the edges of the glass before pouring in the paraffin. This makes it easier to remove paraffin when opened for table use.
A vegetable brush is just the thing to remove scum from jelly or soup.
To clean can lids, put lids in a pan. Cover with sweet milk, let stand till clabbered, then take out and wash. They are like new.
A little lime kept on shelves where jellies or preserves are stored, will usually prevent the formation of mold.
Jam or jelly that is hard or sugary will be like new if you leave it in a warm oven until the sugar softens.