Submitted by Patricia Ross Parker
I had always known that my grandmother's maiden name was Baker and that she had lived as a child in Fort Worth, but I knew nothing more about her family.
After I retired, three generations of my family ended up living in Dallas, Texas. Together, we went looking for a weekend cabin and found a small farm east of the DFW metroplex. Most of the surrounding land had been owned since before the Civil War by the wealthy Richards family. I had never heard of them.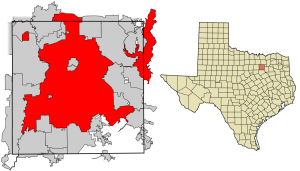 We made several trips to the land in our search. Each time, sitting under a huge pecan tree there, I felt the same strong conviction that it should be ours and that bringing our happy family there would be beneficial. My family smiles and winks at one another when I come by these notions, but we found the money and signed the papers. The farm became ours. Neighbors dropped by to learn who we were, invite us to church, and share the history of the area.
Then, a few weeks later, just a mile away from the farm, we drove past the small hilltop Richards cemetery which was opened in 1866. It was part of Richards Settlement that is now a ghost town. We walked the cemetery, avoiding the poison ivy and the beehive. Unexpectedly, we came across a grave for a man named Jasper Newton Baker who died in 1884. Just because he was a Baker, I researched him, and learned that he was my grandmother's half-brother.
Jasper Newton Baker, a sharecropper for the Richards family, farmed in the same area as our farm. He rode horseback on those same dirt roads and took his family to church in nearby Frog Not. But then he was shot and killed in his front yard by a drunk who also stole their horses and ran off to Indian Territory. Baker left a pregnant widow and three small children. The landlord Richards family donated a plot in their family cemetery where Baker was buried, even provided the widow a team for her wagon.
The Bakers were never able to rebuild a happy family. They scattered and moved away.
It is my feeling that my modern family's desire to claim that piece of rural land brought a serendipitous balance against the losses endured nearby by my Baker ancestors. Family is everything.
Do you need some guidance in your tracing your family tree? Genealogy is a fun hobby that can include the whole family.
Save time and avoid pitfalls in your research. Where Do I Start? is filled with simple, no-nonsense instructions to set you on the path of your families' ancestry with the following information:
WHERE TO FIND – on-line resources, experienced genealogists will not be aware of many of these. 1

COURT RESEARCH – how to do court house research, where to find birth, death, social security records free on-line.2

EIGHTY – ONE QUESTIONS – you should ask your elderly loved-ones before it's too late. 3

TIPS ON BREAKING DOWN THE WALL – Everyone faces some difficulties in research, often called a 'brick wall' but WHERE DO I START? provides suggestions for overcoming them. 4
Download Where do I Start? to your Kindle in less than 30 seconds or to your PC, iPAD, iPhone, MAC or Android device with FREE Apps from Kindle.
READER REVIEW
Donna shares how she "got bitten" by the genealogy bug. She imparts her amazement at how much can be learned about the history of this country as well as one's own family by researching one's family tree. And what's more amazing is that she was able to go back with her family to the 1600s in England, over 400 years.
The author has a website where she is asked many "how to" questions by the participants. She advises one to use a computer for their research and seems to describe the use of genealogy software as an easy task and quite intuitive.
She identifies many excellent genealogy websites for the new user, some of which I hadn't known about despite my history of 20 years of searching for my family tree, much of it on the internet. The author provides sample interview questions for eliciting past stories from family elders. She gives quite a few tips on how to organize your materials to make the best use of your time.
She includes everything a "newby" to the genealogy research field will need to get started and more. And for those with more experience, she includes tips on how to break down the "brick walls" that researchers inevitably encounter and she advises readers to challenge the assumptions in family lore and stories when the brick wall is hit. She also identifies many of the pitfalls inherent in requested records. And if you've ever gone to a courthouse to search without preparing yourself for the kinds of questions you'll need to ask, you will appreciate the author's advice about getting ready first. You'll save yourself time in the long run.