Traditionally, football has always been considered a boy's sport, but a young girl at Escambia High in Atmore, Escambia County, Alabama challenged this practice when she became the first female to score in an American football game in 1939 and in 1940.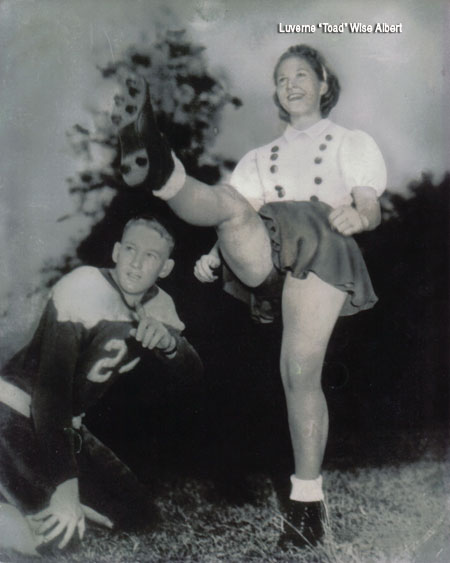 "Luverne "Toad" Wise became the kicker for the Atmore (now Escambia County) Alabama High School Blue Devils in 1939 and 1940 after she and several other girls watching on the sideline grumbled that the school spent lavishly for boys' athletics but nothing for girls."
Coach Andrew Edington told the girls that nothing in the rules prevented them from playing and four decided to try out. He handed them a football to kick and told them he would put them in a scrimmage.
Coach Edington figured that would run the girls off, but when he noticed Luverne Wise kick with fluidity, he got an idea: He would teach her to kick extra points and she would pack the stadium.
Life magazine, movie newsreels, and newspapers across the nation carried stories on the smiling, bare-legged kicker who wore a white blouse, a blue skirt and no pads. Escambia High promoted her appearances on posters and in flyers, and busloads of fans came from as far as New Orleans, 180 miles away, to see her.
Later in life, "Luverne Wise became an excellent golfer, but she seldom participated in sports after high school," said her widowed husband Tony Albert in 1985. Luverne died from a heart attack at age 60 in 1982. The couple ran an Atmore sporting goods store for 39 years until her death.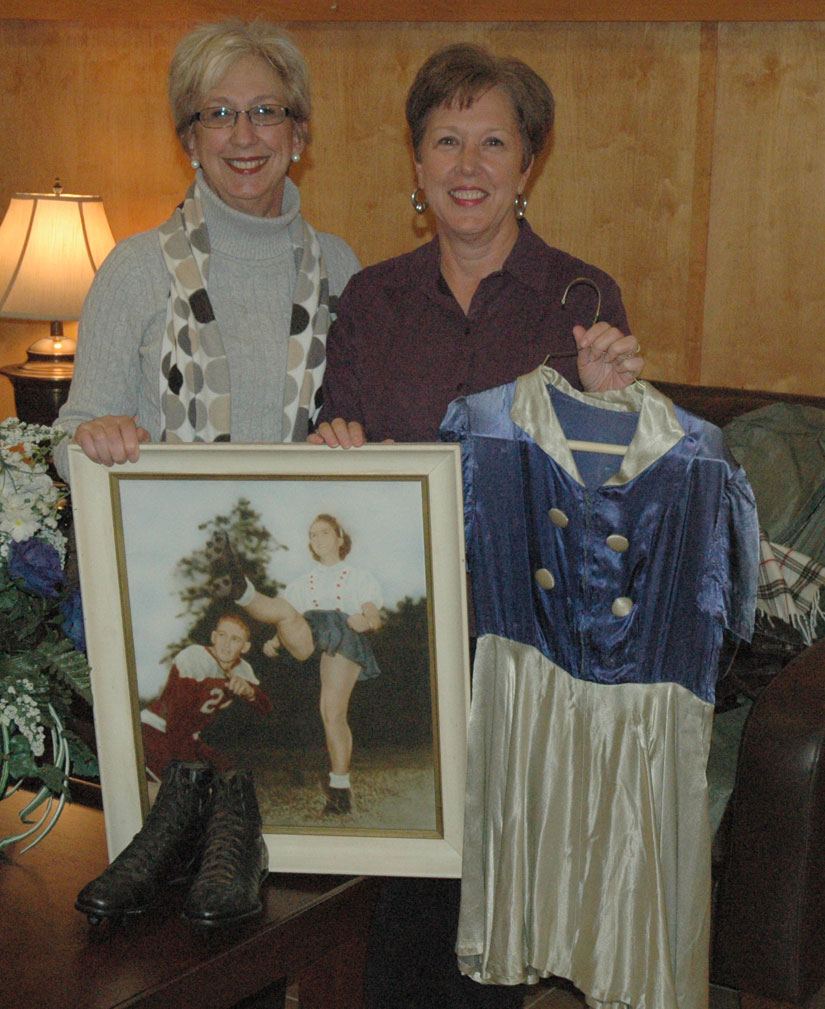 The couple's daughters, Susan Moorhead and Toni McMurphy, said " their mother made the team as a kicker, despite never having kicked before."
"It wasn't until later that the women realized the significance of what their mother accomplished. Moorhead said she believes her mom was the first female football player in the country."
Luverne was inducted into Atmore Area Hall of Fame in June 2011.
SOURCES
Check out all books by Donna R. Causey
Some stores include:
Tecumseh Causes Earthquake
Terrified Settlers Abandon Farms
Survivor Stories From Fort Mims Massacre
Hillabee Massacre
Threat of Starvation Men Turn To Mutiny
Red Eagle After The War