Remember Those Cold Winters?
by
Dorothy Graham Gast
I agree that winters are not as cold as they were in the 40s and 50s.
Do you remember ice spewed up out of the ground that crunched when you stepped on it? Or seeing the pompadours boys had combed with water become frosted before the bus arrived.
Do you remember icicles hanging from the roofs of unheated buildings and puddles frozen so hard you could walk on them?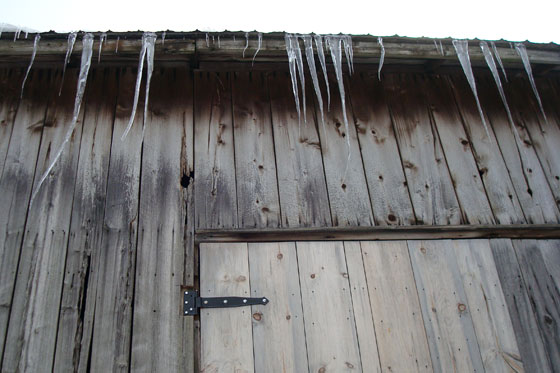 Walked a half-mile
When I was about twelve my brother and I walked a half-mile to a neighbor's house to buy some milk, since our cow was dry.
The neighbor had a fishpond in her front yard with large goldfish showing through a sheet of ice. I tried kicking the ice to let the fish have air, lost my balance and fell into 18 inches of icy water.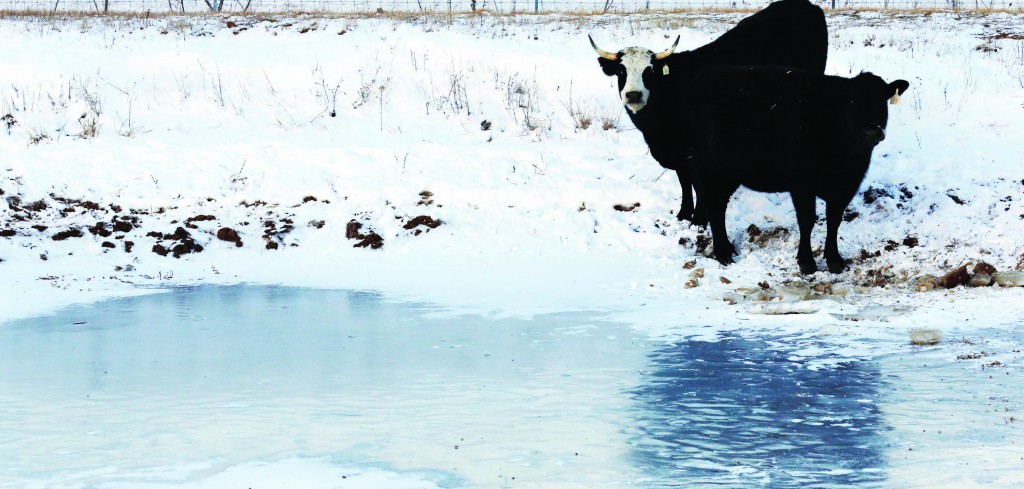 Offered a towel and place in front of the fire
The neighbor was sympathetic enough to offer a towel and a place in front of the fire, but nobody offered to drive us the half-mile home. By the time we were home, my outer garments were stiff with ice and I was grateful for the steamy kitchen.
Our wood burning kitchen stove had a water tank with pipes going to the bathroom. That night a cloud of steam formed over the tub in the unheated bathroom and I soaked to my heart's content.
I never again let concern for fish entice me to break in ice in Mrs. Patterson's fishpond.
Share your memories of the old days of life in Alabama by become a contributing author.  Click here to see the guidelines for story submissions.
As family historian, do you have friends and family ask you how to get started in family research? This is a hard question to answer in a few minutes. Refer them to the book below to help them get started in this fun hobby. Purchase several – Books make great gifts!
When you purchase

 books by Donna R. Causey online 

– you are helping keeping this website FREE!
Dorothy Gast lives in Romulus, Alabama on the Graham family farm. She taught in Tuscaloosa County Schools for nearly 30 years. She has a "Mine, yours, and Ours" family. She has volunteered in numerous organizations after her husband's eight year struggle with Alzheimers' ended. She helped organize a volunteer fire department after she was 60 and served as board secretary and nationally certified firefighter after extensive training. Her attempts to get the community reading failed, but she contributed books to the new Sipsey Valley high school from the library in her home friends helped her establish. She is known locally by the silhouettes she cuts free hand of children. She began to write nostalgia stories after a grandson asked her to write down the stories often told at family events.