Good Family Research Tip
Have you searched colleges and universities for genealogy information? They maintain historical archives and some contain faculty and student records and admission applications.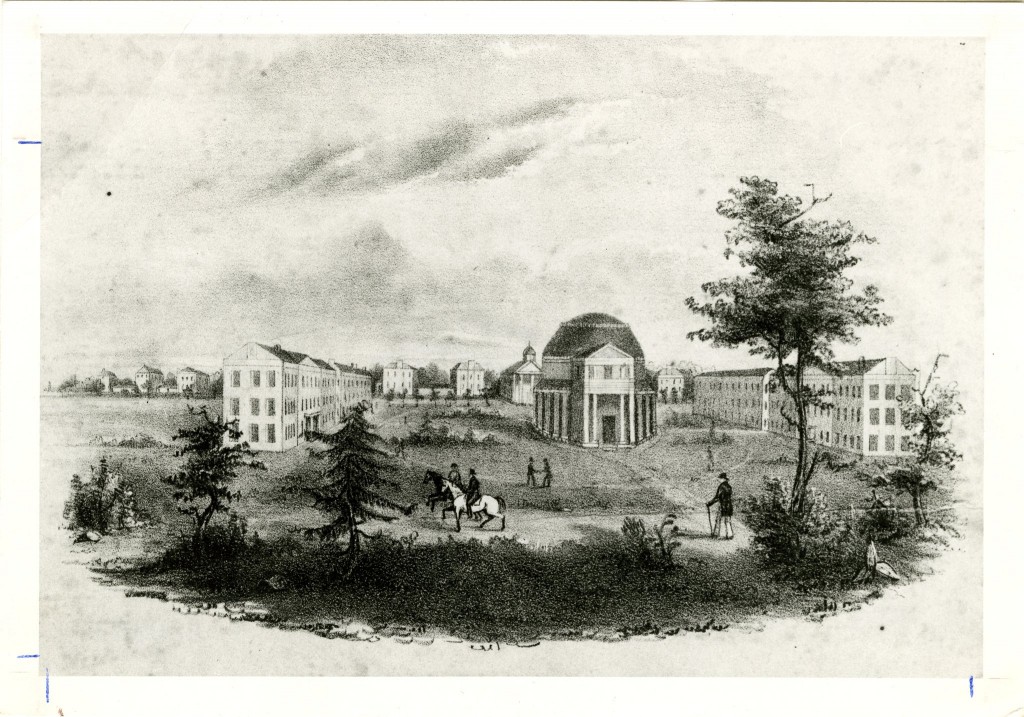 University of Alabama before it was burned in the Civil War
Some maintain alumni files with the year of graduation along with address and employment record and directories often include residences and sometimes maiden names. Fraternities and Sororities often maintain alumni records.
See the book UNIVERSITY OF ALABAMA OFFICERS 1831-1901 for some genealogy information from early records at the University of Alabama.