I reeled about like a cow with the blind staggers or a feller who had taken too many horns
by
Shannon Hollon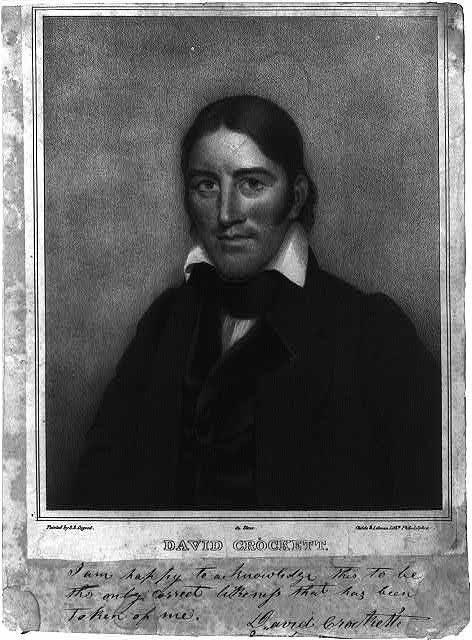 David Crockett (1786~1836)
200 years ago this fall(1815), David Crockett on one of his hunting adventures came through Roupes Valley Alabama and stayed 2 weeks while he recuperated from a fever, here is a summary from his 1834 memoirs:
"The next fall after this marriage, three of my neighbors and myself determined to explore a new country." We set out for Creek country, crossing the Tennessee River and after a days travel stop'd at a house of a old acquaintances who settled there after the war. We passed through a large rich valley called Jones valley, where several other families had settled, and continued our course till we came near the place where Tuscaloosa now stands. Here we camped.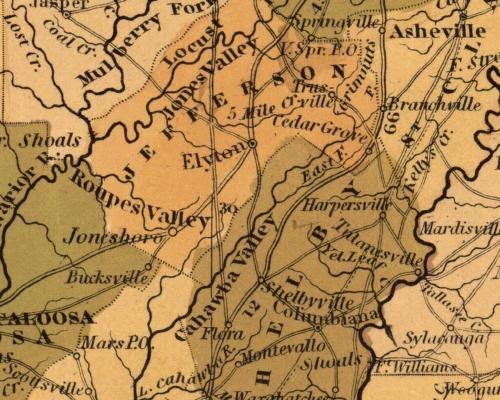 Map of Roupes and Jones Valley
As soon as daylight we headed back the way we had come. I went ahead the whole day, wading creeks and swamps and climbing mountains. I now begin to feel mighty sick, and had a dreadful headache. My rifle was so heavy, and I felt so weak, that I lay down by the side of the trace in a perfect wilderness too, to see if I wouldn't get better. I got up to go; but when I rose, I reeled about like a cow with the blind staggers, or a feller who had taken too many horns.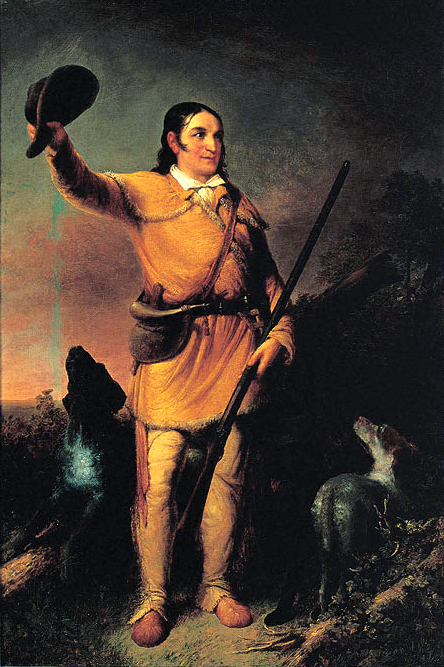 Portrait of Davy Crockett by John Gadsby Chapman
An Indian came along he proposed to go with me, and carry my gun. I gave him half a dollar. We got to a house, by which time I was pretty much gone. The woman did all she could for me with her warm teas. I knew but little that was going on for about two weeks; but the family treated me with every possible kindness. After the end of two weeks I began to mend. When I got so I could travel a little, I got a waggoner who was passing to haul me to where he lived, which was twenty miles from my house."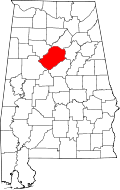 Jefferson County, Alabama
Alabama Footprints Confrontation is a collection of lost and forgotten stories that reveals why and how the confrontation between the Native American population and settlers developed into the Creek-Indian War as well as stories of the bravery and heroism of participants from both sides.
Some stores include:
Tecumseh Causes Earthquake
Terrified Settlers Abandon Farms
Survivor Stories From Fort Mims Massacre
Hillabee Massacre
Threat of Starvation Men Turn To Mutiny