Throw Back Thursday – News from the Lauderdale County, Alabama Florence Times Daily September 3, 1909
A Great Discovery
The new has come that Dr. F. A. Cook, an American, has discovered the North Pole! The event occurred on the 21 st of April, after great hardship. The event has created a sensation throughout the world.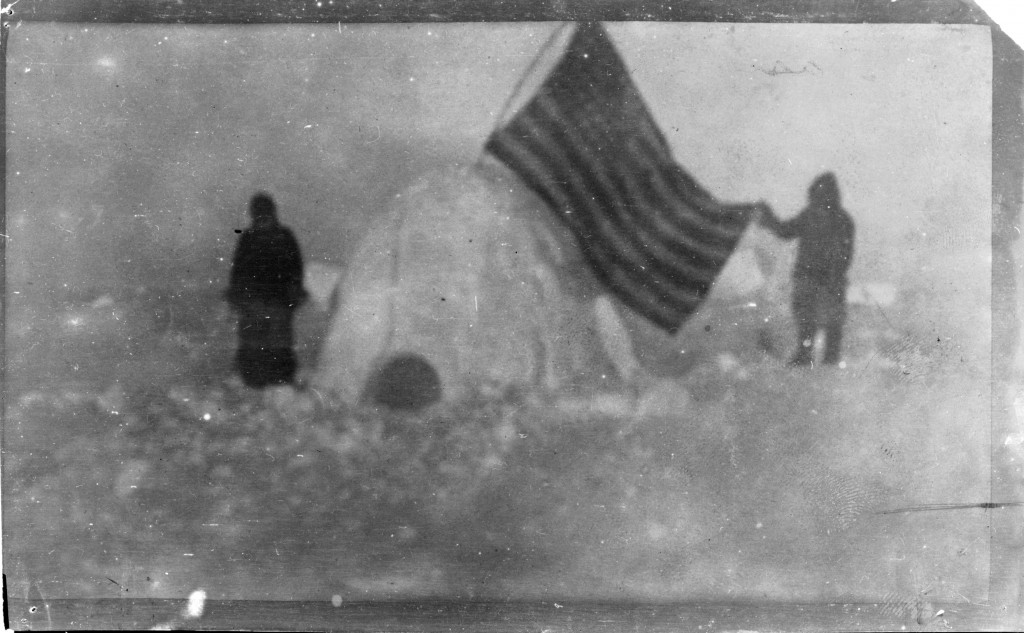 Dr. Cook at North Pole (Wikipedia)
News and Comment
A movement is on foot by leading citizens of the Decaturs to unite both of those cities under one government. To an outsider, this proposition looks judicious and carries with it the best interests of both cities. At first doubtless there would be some heart-burnings, but later on, all that would be swallowed up in the pride all the people would feel in the Greater Decaturs.
Public meetings to espouse the cause of prohibition are being held in various portions of the State.
Mr. Leon McCord, the leader of the "safe and sane" movement against the constitutional amendment, is putting in some heavy licks and saying some radical things. No "pent-up Utica contracts his views." He takes the entire administration in his reviews and regards the amendment as only one of many things to be taken into consideration by the people.
The hot and dry weather of the past two weeks has injured the cotton crop throughout the entire cotton belt. In all this section the injury has been very great. A small crop seems to be a certainty. It is some consolation to know that a small crop means large prices.
Great Show Coming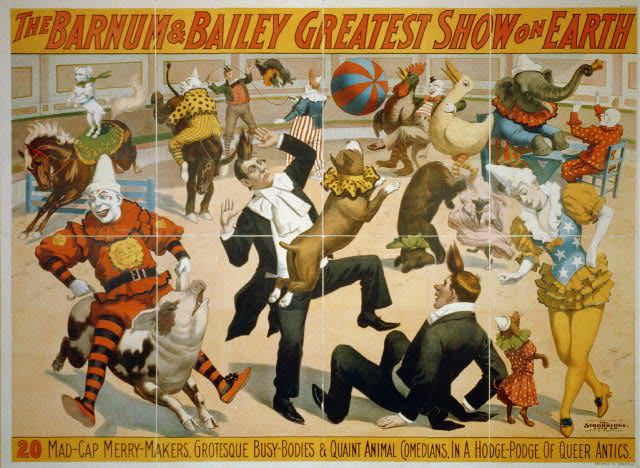 Barnum & Bailey's big circus and menagerie will exhibit in Florence on the 29th of this month. The advance agent was in the city this week and made all the preliminary arrangements for the event. This is one of the biggest shows of the country, equal in size to that of the Ringling Bros. It is said the outfit requires ninety cars to transport it from place to place. The tent will be pitched on the same ground as the last Ringling show, on North Wood Avenue.
Discordance: The Cottinghams (Volume 1) Filled with drama, suspense, humor, and romance, DISCORDANCE continues the family saga from the Tapestry of Love series with the children of Mary Dixon who married Thomas Cottingham.
Inspired by true events and the Cottingham family that resided in 17th century Somerset, Maryland, and Delaware, colonial America comes alive with pirate attacks, religious discord, and governmental disagreements in the pre-Revolutionary War days of America.
Orphaned at an early age, the Cottingham siblings face pirate attacks, illness, injuries, and the disappearance of a loved as they try to establish their lives in the wilds of early America. Will they prevail or be torn apart over the issue of slavery?
As in the Tapestry of Love series, the author takes the reader back in time to the beginning days of America. DISCORDANCE: The Cottinghams will appeal to a wide-range audience.