This story and more can be found in ALABAMA FOOTPRINTS Statehood: Lost & Forgotten Stories
Forty-four delegates gathered in a vacant cabinet shop on July 5, 1819, to organize the Territory of Alabama into the 22nd state. A print shop owned by John Boardman, Clement Comer Clay's law office, the Federal Land Surveyor's office, a post office, and Sheriff Stephen Neal's home surrounded the building in the small town of Huntsville. Today, the historic site is located at Constitution Hall in the Alabama Constitution Village today.
After they assembled and elected John Walker, president of the group, a committee of fifteen was appointed to draft and submit a framework of government for the state.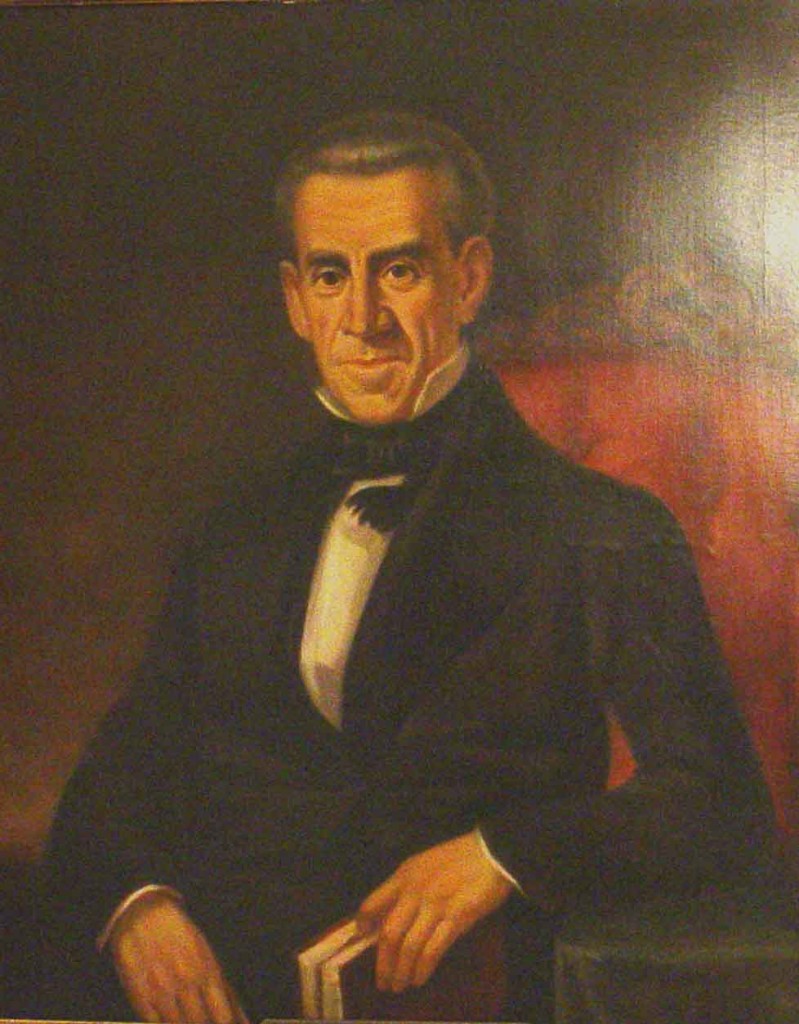 Clement Comer Clay was appointed chairmen of the committee. Members of this committee were:
Madison County – John M Taylor and Henry Chambers
Washington County – Israel Pickens and Henry Hitchcock
Monroe County – John Murphy and John Watkins
Limestone County – Thomas Bibb and Beverly Hughes
Dallas County – William Rufus King
Lawrence County – Arthur F. Hopkins
Clarke County – Reuben Saffold
Montgomery County – John D. Bibb
Franklin County – Richard Ellis
Shelby County – George Phillips
No representation from Mobile
Strangely, there was no representation from Mobile County on the Committee of fifteen. No journal was kept of this committee's deliberations so we know very little about the process as to how the constitution was framed.
After a draft of the Constitution was submitted, three delegates; William Rufus King of Dallas County; Judge John M. Taylor of Madison County; and Henry Hitchcock of Washington County were appointed to reduce the rough draft for presentation to be debated.
The final draft was reported to the Convention on July 13, 1819, and it was adopted with minimal changes on August 2, 1819.
Constitution accepted with few amendments
The Constitution was accepted by the convention with practically no amendments and was modeled after Mississippi's Constitution. One of it's most unique features was that the legislature was superior to other branches of government.
"The Governor's vote could be over-ridden by a majority of those elected to each House of the legislature, and all State judges were elected by a joint vote of that body. These judges held office during good behavior but could be removed on an address to the Governor adopted by a two-thirds vote of the legislature. The heads of the executive departments,—the Secretary of State, the Treasurer and Comptroller, the Attorney-General,—were elected by a joint vote of the general assembly, it being the duty of the first of these to keep a record of the acts of the Governor and to lay the same before the assembly."1
"This had the dual effect of undermining democracy by depriving the people the right to vote for such important positions, while at the same time weakening the executive branch by depriving the governor this power."2
1Abernethy, Thomas Perkins PHD, Professor of History, University of Chattanooga, The Formative Period in Alabama 1815-1828, Brown Printing Company, Montgomery, Alabama, 1922
ALABAMA FOOTPRINTS Statehood: Lost & Forgotten Stories
ALABAMA FOOTPRINTS Statehood
presents the times and conditions Alabama first citizens faced in lost & forgotten stories which includes:
Who Controlled And Organized The New State of Alabama?
Tuscaloosa Had Three Other Names
Chandelier Falls & Capitol Burns
Alabama Throws Parties For General LaFayette
Francis Scott Key Was Sent to Alabama To Solve Problems