Dogs the Wheeler family has loved have a strange list of names.  First was Trigonometry, a math hound; Lady, a black dachshund named for the movie, Goodbye, My Lady.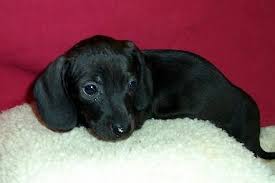 Then there was Raggmopp for the fun song R-A-G-G-M-O-P-P.  Hobo wandered away and along came Sir, a beagle whose name came from another movie, To Sir, with Love.
Sir was a well-behaved dog who stayed within his fenced backyard barking only to announce the arrival of the postman and the garbage truck.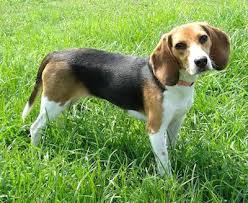 In 1965, our older son was a college freshman.  His younger brother was a high school freshman.  Older son decided the two of them should go camping at a campground near Little River Canyon. As I watched my two sons back out of our driveway, I realized I was no longer the mother of "little boys."
That evening my husband and I whistled and called again and again for Sir to come for his supper but alas!  He never came!
Older son had promised to call and tell us when they were safely there with their tent set up.  When he called I said softly, "You may not want to tell your brother this, but Sir is gone!" There was a brief silence.  Then big brother said, "Didn't my 'nincompoop' of a brother tell you we were taking Sir with us?"
The Dog Catcher Enters With "Sir?"
Now enters the "dog catcher", my husband, who had rushed to our car as soon as we discovered Sir was missing.  He drove up and down our neighboring streets with car windows down calling and whistling for Sir.
Shortly after our son had called saying the dog was camping with them, my husband turned into our driveway with a huge smile on his face and announced proudly, "I found Sir!"  He opened the car door and out jumped a beagle!  I said, "That is not Sir!"
My husband assured me it most certainly was Sir!  In his search, he had found some children playing in their yard with a beagle.  My husband, the dog catcher, stopped the car, opened the door wide, whistled and gruffly shouted, "Sir! Get in this car!" The poor dog jumped into the car and the dog catcher brought him proudly "home" where he opened the car door…..and the "non-Sir" headed swiftly to his true home.  Evidently, the dog catcher had been so persuasive in commanding that poor dog to come with him that the animal returned to our house each morning for a week!  I would open our front door and there lay "non-Sir!"
Anyone need a good dog catcher?
VINEGAR OF THE FOUR THIEVES: Recipes & curious tips from the past 

This book is a compilation of some of the funny and helpful tips from our past history. Some recipes and tips date back to 1770s. One or two sound a little dangerous and I would never try them myself, but I've included

then in this book for their humorous and historical value. A few are useful, especially for our 'green' society today. Great Gift!
Joyce Ray Wheeler was born in Kentucky, but after marriage and two sons she and her husband, Dr. Ruric Wheeler she moved to Birmingham, Alabama in 1953. She was a former school teacher for a short while. She was active in the Faculty Wives Club at Samford University and a member of Shades Mountain Baptist Church where she taught Sunday School classes for women for many years. She enjoyed travel, her grandchildren and writing her memories. Joyce passed away November 2. 2012. Her obituary and memorial can be seen at: http://obits.dignitymemorial.com/dignity-memorial/obituary.aspx?n=Joyce-Wheeler&lc=4394&pid=160800084&mid=5294496