Dr. John R. Drish House, also known simply as the Drish House, is a historic plantation house in Tuscaloosa, Alabama. It is considered by state preservationists to be one of the most distinctive mixes of the Greek Revival and Italianate styles in Alabama.
Drish House on acreage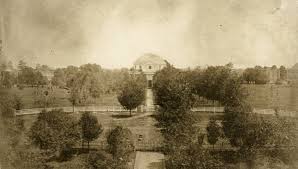 It once stood in the center of a 350 acre plantation, built in 1837 by slave labor and named after original owner John H. Drish. William Nichols, the Alabama state architect, is usually credited as influencing the architecture.The exterior of the house, as completed in 1837, featured full width, monumental Doric porticoes to the front and rear, with two-story pilasters dividing each bay on all four sides.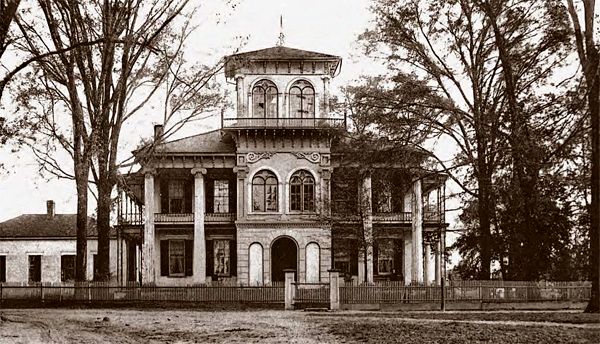 Mr. Drish added the three story Italianate tower in the 1860's in order to compete with Robert Jemison who was building his own mansion in town. Mr. Drish died in the home in 1867 by throwing himself off the upstairs balcony. Sarah Drish died in 1884. There are many ghost stories associated with this home. It was featured in Kathryn Tucker Windham and Margaret Gillis Figh's 13 Alabama Ghosts and Jeffrey, in the short story "Death Lights in the Tower."
The home eventually fell into disrepair and was used for many different purposes over the years including a salvage yard and auto parts store during the great depression.
Auto Parts Store in Summer 1936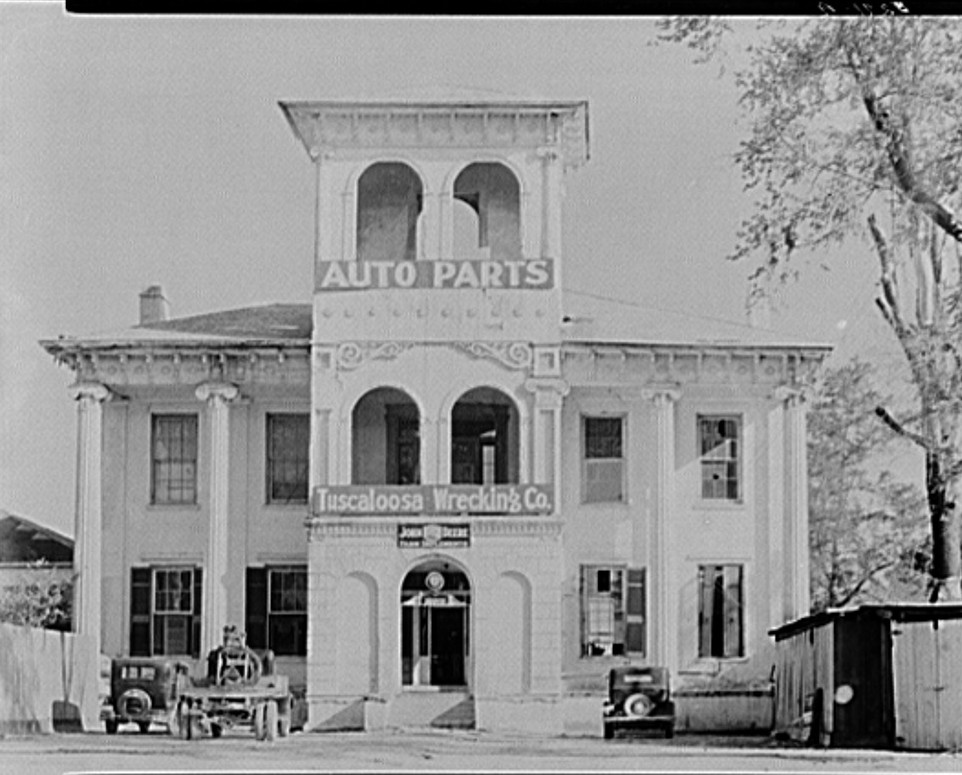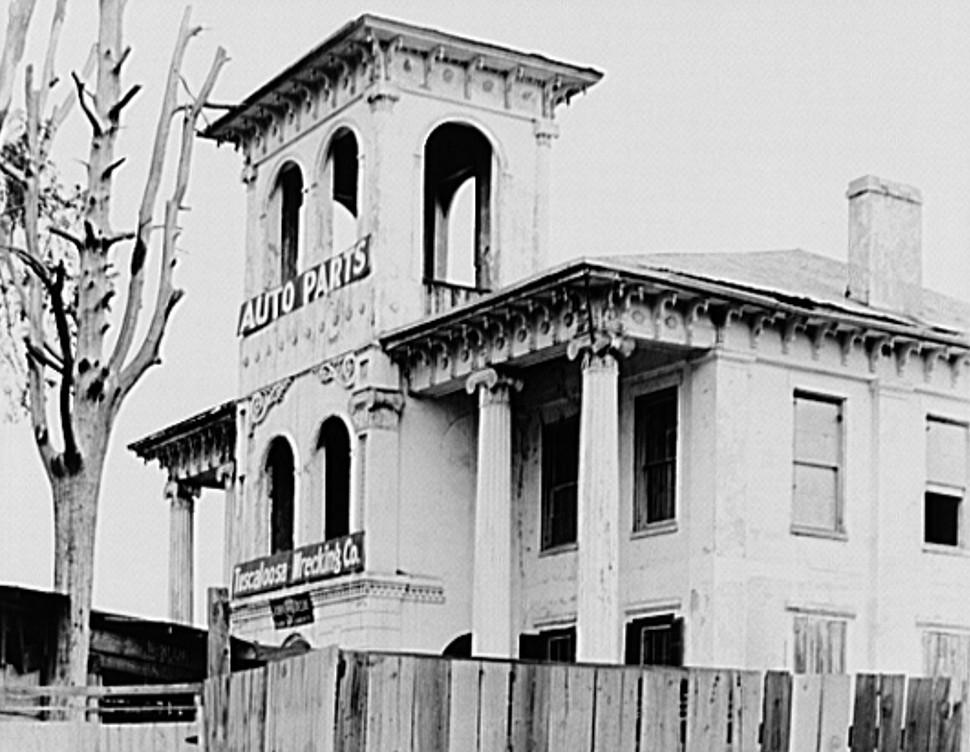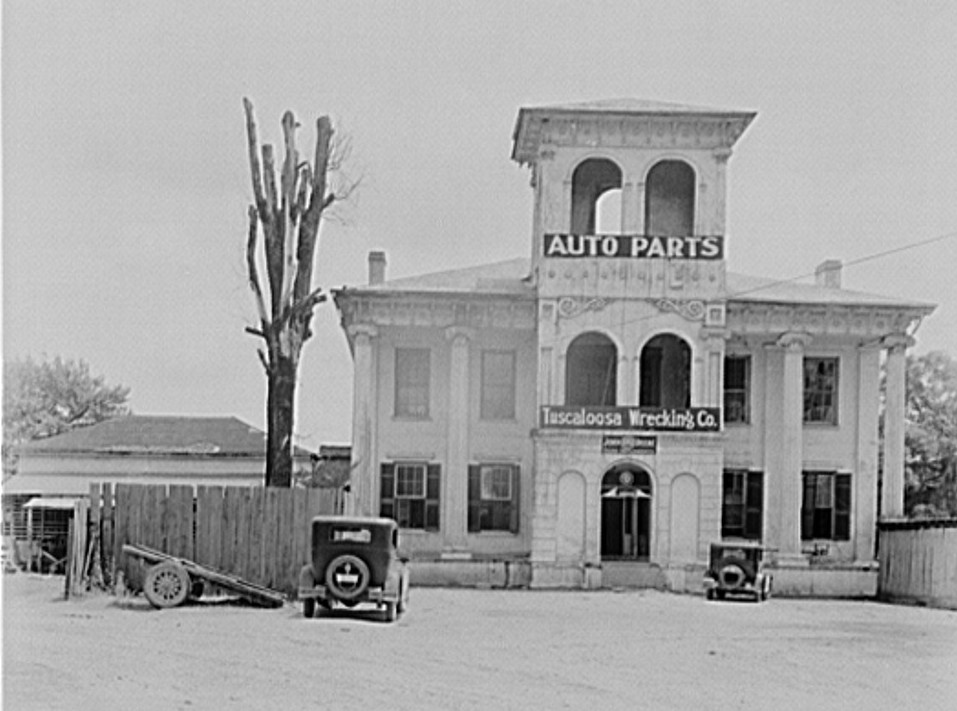 Interior in of Drish House in 1936
In 1940, it became a part of a church. Today, it is slowly being reverted back to it's former glory and it is hoped to one day be a show place and museum. It was deeded to the Tuscaloosa County Preservation Society in July 2007; the group has made efforts to stabilize the structure and hopes to raise enough funding for its eventual restoration. They had the church additions demolished in 2009.
Drish Mansion in 2010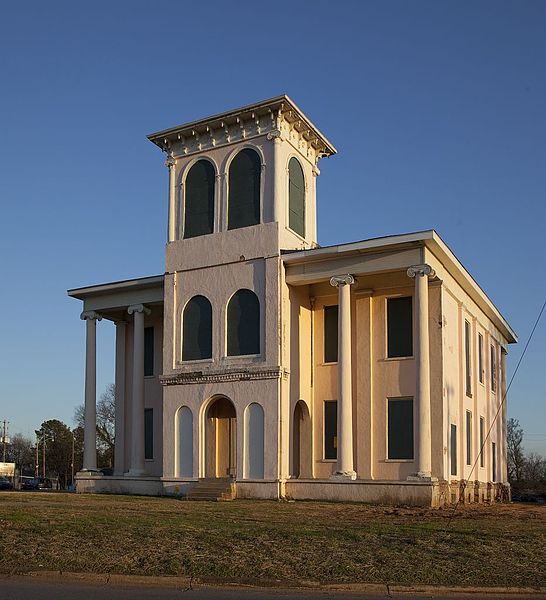 This old house is now being restored.
Check out these books by Alabama Author Donna R. Causey
Last minute shopping? You can now give a gift of Amazon Prime  = click this link to learn how – Shop Amazon – Give the Gift of Amazon Prime
Some stories include:
The true story of the first Mardi Gras in America and where it took place
The Mississippi Bubble Burst – how it affected the settlers
Did you know that many people devoted to the Crown settled in Alabama –
Sophia McGillivray- what she did when she was nine months pregnant
Alabama had its first Interstate in the early days of settlement