Here is a newspaper account from The Tuscaloosa News, August 2, 1937 about the suit of an Alabama woman
A Suit Comes To An End
The friends and admirers of Margaret Mitchell will be pleased that the plagiarism suit against her publishing company has ended as they suspected it would end—in a fiasco.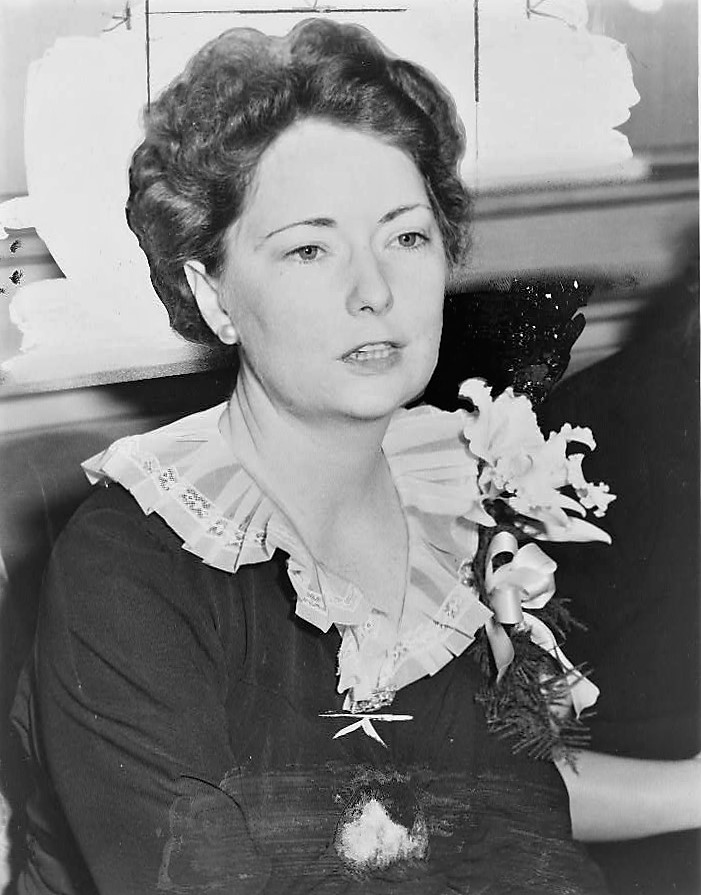 Margaret Mitchell 1941 (by Al Aumuller Library of Congress)
Alabama woman sued
Some months ago, an Alabama woman, Susan Lawrence Davis, sued Miss Mitchell's company for plagiarism on the ground that the celebrated Atlanta author had appropriated, without authority, a part of the former's work, "The Authentic History of the Ku Klux Klan, 1865-1877"
Some of you will remember that, in a letter to the editor of this paper, Miss Mitchell described her surprise over the suit and declared that she not only had never read the book by Miss Davis before writing "Gone with the Wind" but had actually had great difficulty in getting a copy even after the suit had been filed.!
A New York judge now comes forward with this sane observation:
"Miss Davis' work contains no plot or story. Gone With the Wind is a partly historical and partly fictional story laid in and about Atlanta, Ga.
"Both writers' are Southern women steeped in Southern tradition, writing about the South, and it is natural that there should be some resemblance in their language. But I think that the style of Miss Mitchell is not that of Miss Davis."
It would have been a difficult job to convict Margaret Mitchell of plagiarism in the eyes of her millions of readers, but they will be especially glad to see her vindicated in court so triumphantly.
FreeHearts: 2nd edition A Novel of Colonial America (Tapestry of Love Series Book 3) Inspired by true events, Col. John Washington (ancestor of President George Washington), Randall Revell, Tom Cottingham, Edmund Beauchamp ward off Indian attacks and conquer the wilds of Maryland's Eastern shore in 17th century colonial America in this historical novel.