We added a new REWARD for Alabama Pioneers Patreon/Patron supporters! Patrons can now see (and download) actual images of historical document pages with Alabama names from the Patreon website. The documents will be attached to posts on the Alabama Pioneers Patreon website.
Click to Learn how to Become a Patron!
All the pages include settlers' names and should be of great value to family researchers plus save time reviewing lengthy documents for specific family names. The source of the document will be included with each post.
To access the attached documents, Patrons members will be able to:
Open and download each attachment, in .jpg format directly from the Alabama Patreon website to their electronic device.
Enlarge the images to see them more clearly.
Save the images they want to keep on their electronic device.
These new REWARD posts will be designated by the image below.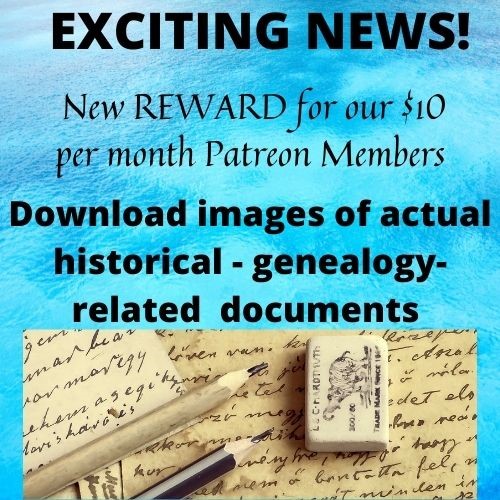 Learn how to 

Become a Patron!

 and check out rewards at all tier levels from $2 to $25+.
While this reward is only for all $10+ per month Tier level Patreon supporters, it should be of great benefit to dedicated Alabama family researchers, especially those facing 'genealogy brick walls', and is our way of thank you for your continued support of www.alabamapioneers.com through our Patreon program.
ALABAMA GENEALOGY NOTES: Volume I-IV
Get the Daily Update from Alabama Pioneers
Don't miss out on Alabama history, get our daily updates in your email.