Have you ever been attacked by the Genealogy Police? You will if you ever write a historical book or post genealogy information on the Internet.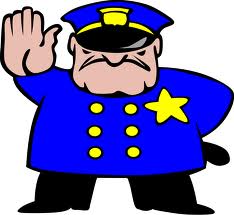 Of course, we do not really have genealogy police but I ran across this article The Genealogy Police by J. L. Beeken. It is very funny, but sadly also very true. Since genealogy research is open to everyone, disagreements frequently arise between experienced or certified genealogists and 'newbies'.
Genealogy should be fun
We should always remember that genealogy should be fun and it is often only a hobby for the majority of people with differing skill levels.
We are researching dead people and no one will be hurt if mistakes are made. There is no crime committed when errors occur. After all, we are simply forming personal opinions from scraps of papers, deeds and other records left behind hundreds, sometimes thousands of years ago. There are bound to be mistakes and conflicting conclusions drawn after so many years. Even famous historians disagreed. (See Gen. T. S. Woodward disagrees with Historian Albert J. Pickett in Jan. 10, 1858 letter)
It always amazes me at how few illegitimate children, criminals and other disreputable characters are generally reported in genealogy family lines, especially during the years without birth control pills. I'm sure, those precious court documents we rely on so extensively in genealogy, were at times forged and all traces of illegitimate children were left out of wills or other incriminating evidence was removed for various and sundry reasons. Our ancestors were only human. As people do today, they committed crimes, used faulty judgment, and tried to hide their mistakes. This makes it difficult for us to ever know their true stories.
Don't be mean-spirited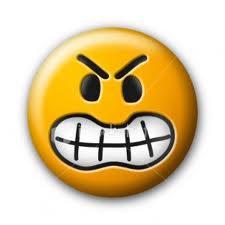 I realize that when someone has spent years and considerable money researching their ancestry, then he/she discovers diverse research with obvious mistakes and errors proliferated on the Internet or published in book, it is difficult not to speak out. However, one should never be mean-spirited.
Never resort to demeaning other researchers online. Words like, "She made that marriage up to get into the DAR." "He has not evidence…shame on him for publishing this work,"are personal attacks toward the researcher and have no place in the genealogy world. And it's certainly vicious when a person who has passed away and can no longer defend their work is maligned.
Frankly, I'm surprised more genealogy lines aren't fraught with numerous errors since previous historians and researchers in the past did not have computers to record their data. Vicious personal attacks only gives experienced genealogy researchers a bad name and discourages others from researching their family line, especially beginners.
By personally attacking others in public or through emails with such language, one quickly becomes known as a 'bully' whom few people will seek out or support even if the research is exceptional. If someone else's research doesn't agree with yours, contact the other researcher and graciously share your research, documents and other proof as to the errors. Attempt to create a dialog to further your joint family line.
Don't shoot the Messenger!
You may not agree or like what the other researcher reports, but remember, we learn from both good and bad research. By forming a cordial dialog with another researcher, you might discover a previously unknown thread or gem to lead you on a new path in your research. Most of all, we must refrain from posting personally derogatory statements about a researcher who has passed away.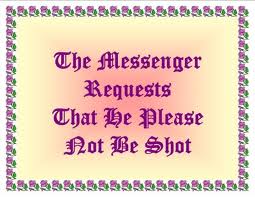 This is particularly despicable since they cannot even defend their work.
Instead, it is always better to provide logical and concise information and/or proof that contradicts the work rather than the researcher. This is what any professional would do. Finally, don't become angry if the other researcher still does not agree with you. Simply agree to disagree. Two diverse ancestral lines are often published in genealogy.
Everyone has the right to their own conclusions
Every person has the right to form their own conclusions regarding their ancestry and the research with the best documentation will eventually win out. But don't discount all research. We cannot move forward if we do not share our knowledge. Everyone laughed at Columbus when he suggested the world was round and he certainly didn't have evidence to support otherwise. Where would we be today if he hadn't ventured out into the unknown?
I always believe that "what goes around…comes around." If you personally and/or publicly attack another, then one day someone may attack you or find errors in your research. DNA evidence has destroyed many well-researched ancestral lines and is creating considerable turmoil in the genealogy world. Rather than attack, we should applaud those who take the time to compile their research and share it with the world either in a publication or on the Internet. It takes time, effort, expense, as well as courage to format research and place a work before the public and subject oneself to criticism.
We've lost so much genealogy research
A good deal of wonderful family genealogy research has already been lost by previous ancestors simply because the family historian never took the time to compile the information in book form for their descendants. When specifically asked to write a book, often their reply was, "my research isn't complete."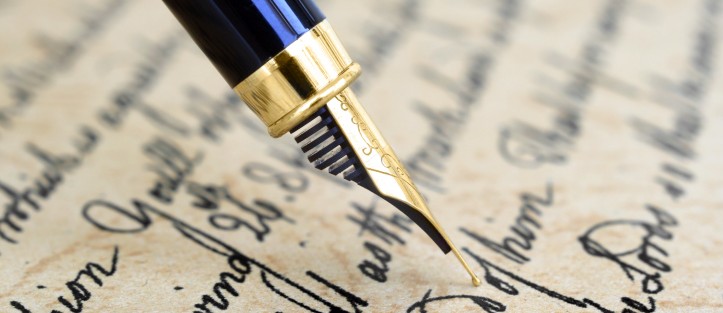 I can't help but think that perhaps, since they were not certified genealogists, these family historians hesitated due to 'fear' from the 'genealogy police' they met along the way and alas, valuable research was lost with their death. If you have genealogy information, share it with an interested member of your family. It doesn't have to be perfect. Another descendant and family historian will appreciate your endeavor and advance your attempts.
Help save our ancestors stories
The TV show Who Do You Think You Are? focuses on the lives of celebrity's ancestors, not the details such as specific spelling of names, specific birth-dates, etc., because the details would bog down the stories. Celebrities (and viewers) are always more interested in their ancestors' lives, difficulties they encountered and the decisions they made.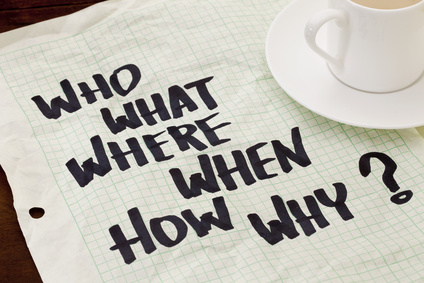 My own introduction into the world of genealogy came from listening to the wonderful stories, my grandparents, parents and family historians shared at family gatherings. I loved to imagine what their lives were like.
Eventually, the stories led to me writing historical fiction novels. Through this genre I am able to utilize genealogical and historical information and create stories of life in colonial America without the limitations of always remaining true to facts. (I include an Appendix at the end to delineate fact from fiction in each chapter).
My latest historical fiction novel, Discordance tells the story of my Cottingham ancestors of Bibb County, Alabama and is typical of many immigrants who came from Maryland, Virginia and Delaware to Alabama before statehood. Discordance as well as my Tapestry of Love series provides a glimpse into America's past beginning with 1638 in England and the colonial days of America. The Cottingham series will continue with my ancestors as they travel through North and South Carolina, Tennessee and finally to Alabama.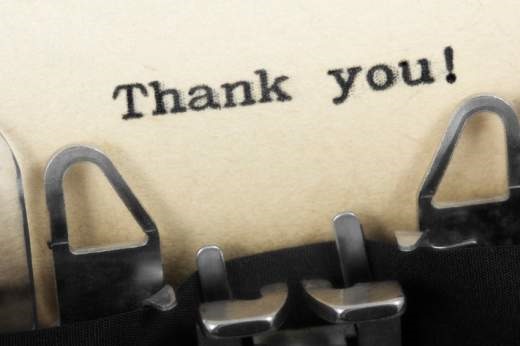 The stories and sacrifices our ancestors made for us to become the people we are today—that is the true legacy I want to leave my descendants and I believe that is what our ancestors would want us to remember about them. Genealogy is a fun way to encourage our children to learn, understand and appreciate history. Let's keep it fun for all.
As family historian, do you have friends and family ask you how to get started in family research? This is a hard question to answer in a few minutes. Refer them to the book below to help them get started in this fun hobby. Purchase several – Books make great gifts!
Purchasing any

book by Donna R. Causey (fiction or nonfiction) –

helps keep this website FREE!