WASH DAY, OR WHEN GRANNIE "BATTLED" HER CLOTHES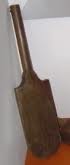 by
Martha Smith
Dothan, Alabama
Grannie used to have a log that was cut in half longways, and it sat on 'saw horses' between the house and the outhouse. It had all the bark off it, and a stick that looked almost like a boat paddle.
When she washed she would get the clothes that had been boiling in the black iron pot outside, and take them to the log. Then she put the clothes on the log one at a time and 'beat the fire' out of them with that big flat stick. She called it her 'battling board.' I saw her do it several times that I can remember.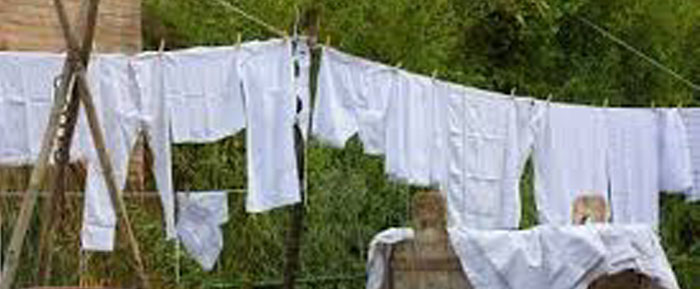 Years later…
Grannie didn't actually get a 'real' washing machine until I was about 14 years old. That day everyone was invited over to see it 'run'. All of us kids were amazed! Of course, it was one of those big wringer washers that would 'dance around' and slosh water all over the place when plugged in; so, it had to sit out on the back porch in isolation. Grannie was so proud of that washer she had it moved to the front porch for neighborhood 'braggin rights'. That way everyone who passed by on the highway could see it!