GROWING UP IN A SMALL TOWN
Attalla, the small Alabama town I grew up in, was so safe that we walked everywhere–school, church, a friend's house, the movie. When my sons were young they couldn't believe that we did that.
Of course, the Birmingham Metro Area is so spread out that it would be difficult to walk to all those places. Those days are referred to as a "kinder gentler time".
Downtown Attalla ca. 1940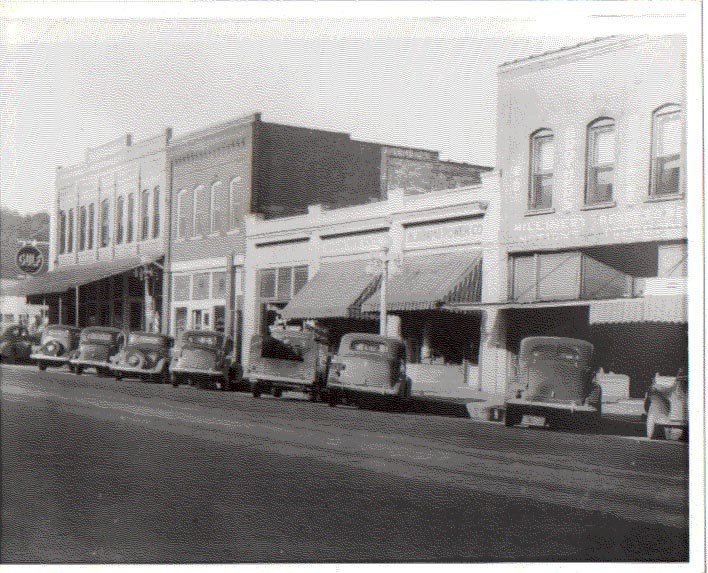 We spent Sunday afternoon together
Eight to ten of us girls would spend Sunday afternoon together at one of our homes. The hosting Mother would prepare lunch. This was usually chili, hot-dogs, or some other simple, but delicious meal. After lunch, we would walk into the little town and back to the host home. The drug store was the only store open on Sunday; but we could take a lot of time with the round trip. Occasionally we would stop by the drug store for a fountain drink. With that many girls, giggles filled the air. One thing we did that girls still do today was pajama parties.
Walked to elementary school
My Brother and I would walk to elementary school, which was on the other side of town. We would occasionally ride our bikes. In the afternoon, several friends would walk together as we returned to our homes. We did what we called "short cuts" that probably took more time than the regular route.
Played outside until dark
Groups of children in the neighborhood would play games until dark. There was softball, hide and seek, kick ball. We even played a game similar to softball except we used a tin can instead of a ball and a stick instead of the bat. The can would be placed on the ground to be hit with the stick.
Movies on Saturday
Saturday afternoon was movie time. The theater always had a shoot-em-up film, a cartoon and a cliff hanger serial. A twenty-five cent coin would pay admission, buy a coke and a candy bar. The quarter would pay for none of those today.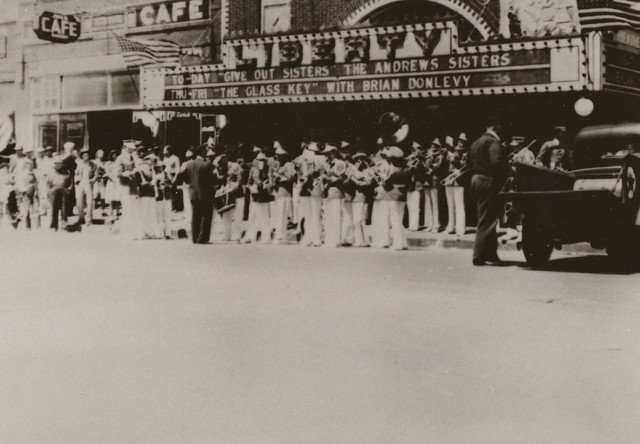 Saturday night parties
In our early teens we would have Saturday night parties during warm weather. In my imagination, I can still smell those wieners we roasted over the fire!
Television and computers have replaced the group time we had with friends and one-on-one time with parents. With all that exercise, none of us had a weight problem. The ultimate improvement is air conditioning!
See all Alabama Pioneer biographies and Family Surname books as well as many Genealogy Reference and County books.