The Inauguration of Governor Bagby in 1837
written by
William Garrett1
At the general election, this year, Mr. Arthur P. Bagby of Monroe, was elected Governor, over Mr. Samuel W. Oliver, of Conecuh (County). Both of these gentlemen had presided over the House of Representatives as Speaker, with ability, and either, it was conceded, would fill the Executive with dignity and efficiency.
Gov. Bagby was the Democratic candidate, and Mr. Oliver, while not extreme, and had been so acceptable to the Democrats that they assisted in electing him Speaker of the House, was, in this contest, ranged under the Whig banner. At the polls, Mr. Bagby received 21,800, and Mr. Oliver 17,663 votes—majority 4,137.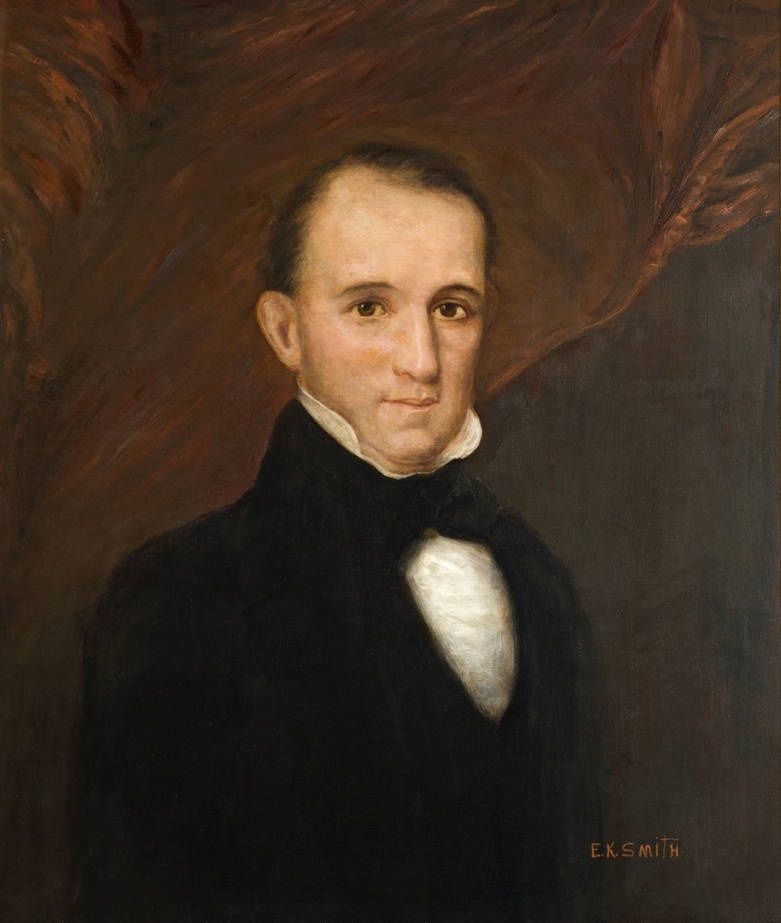 Governor Bagby
Inauguration Day was in November
Gov. Bagby was inaugurated on the day of November 1837. I well remember the day, and the imposing character of the ceremonies. The Hall of the House of Representatives had been refitted and furnished with fine desks, chairs, sofas, and ottomans, and damask curtains, such as it never contained before.
The Capitol was besieged by a dense crowd of citizens from different parts of the State, who had come up, many of them attended by their families, to be present at the installation of the Governor-elect; and the occasion was heightened by the fact, that the Executive office had been filled for six months by one who was not elected by the people.
As usual, on such occasions, the floor was invaded by ladies—the fair, intelligent daughters of Alabama— who filled the Hall and lobby, leaving little room for the members of the House and Senate. The press was so great that it was difficult for the Committee of Arrangements, headed by Judge Smith, of Madison, and the Governor-elect, to reach the Speaker's stand.
Gov. Bagby remembered for his dignity and propriety
The display was altogether civil, there being no military, drum or fife engaged. Gov. Bagby will be recollected by all who knew him in public life, as remarkable for the dignity and propriety of his bearing on State occasions—scrupulously attentive to dress and manner—in all of which, this day, he came fully up to the character he had long borne as a public man.
After an impressive prayer by the Rev. Robert L. Kennon, D. D., of the Methodist Episcopal Church, the inaugural address was gracefully delivered, and was, indeed, a beautiful display of eloquence. The oath of office was then administered by Mr. Speaker McClung, in the presence of the two Houses and the vast audience, with an appropriateness of manner which none could excel and few equal.
A ball followed at night, where merriment, display, and pastime afforded much enjoyment to the young people.
SOURCE
Excerpt from Reminiscences of Public Men in Alabama: For Thirty Years, with an Appendix By William Garrett Plantation Publishing Company's Press, 1872
1William Garrett (born 1809), the author of this excerpt, was appointed Assistant Clerk of the House of Representatives, in November 1837 and continued to serve in various public capacities, including Secretary of State until he was disqualified from holding office under the reconstruction acts. He was a member of the state constitutional convention of 1875; was a Democrat and a Methodist; wrote and published during the latter years of his life Public Men of Alabama, in 1872, the original manuscript of which, together with his entire correspondence and papers, was burned soon after his death. This is an excerpt from his work, Reminiscences of Public Men in Alabama: For Thirty Years, with an Appendix