THE GYPSY
by
Becki McAnnally
My parents loved to go to Montevallo to shop, see movies on Saturday, or visit relatives and friends.  Our family doctor, Dr. Foote Parnell, Sr., also practiced there, and I can remember being glad to go see him, since I really loved him.

She was the most beautiful person I had ever seen
On one of our jaunts to buy some shoes for me for school, I saw something that has never left my memory. We were leaving  the small five and dime store, when across the street, I saw a beautiful sight. There was a young woman with a small child walking beside her, heading towards the main street. She was  the most beautiful person I had ever seen!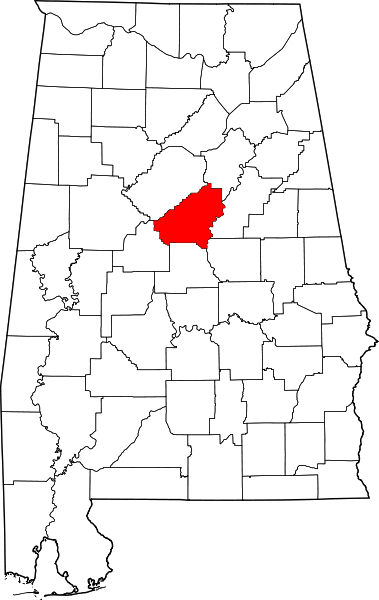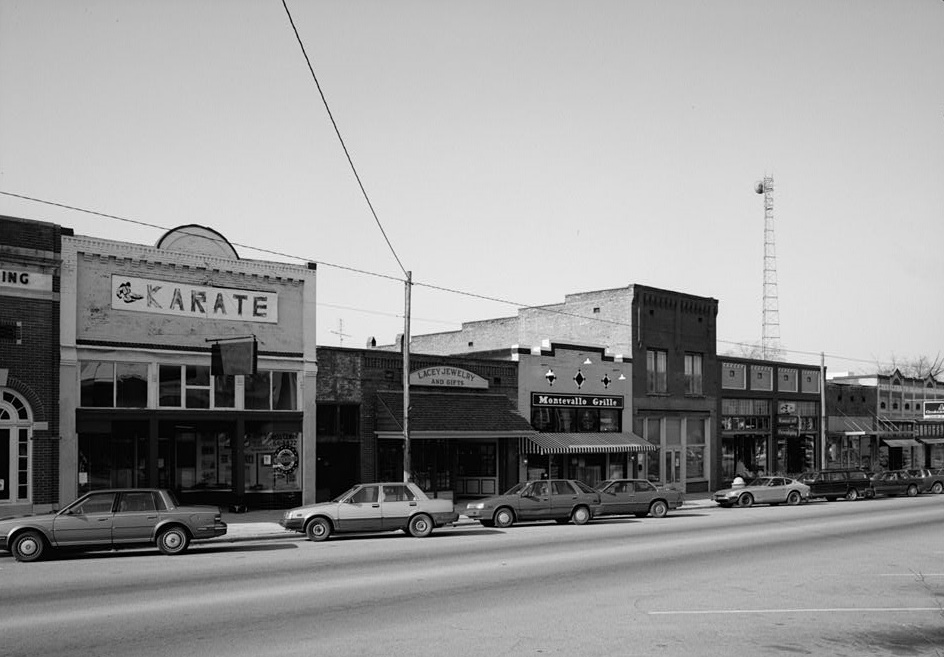 Main street, Montevallo, Shelby County, Alabama ca. 1960s/70s (Library of Congress)
She was a colorful angelic apparition
It was a lovely , warm day, and the sun glinted softly on the brightly colored satin skirt and blouse that she wore. Her long skirt was a deep red, with a sash of gold, tied at her waist, with ribbons of material gently swaying as she walked. Her peasant blouse was off-the shoulders , short sleeved, and a deep royal blue. Her hair was jet black, hanging down her back in long cascades, like a sheath of long, black silk.. It riffled softly in the light breeze, with wisps around her face dancing close to her cheeks.
She was  like a colorful angelic apparition to my young eyes, something I had never seen before. She stopped, and squatted down to adjust something on her child's clothing, and when she did, her skirt fanned out in a perfect red satin circle. The child was dressed in short black pants and a simple white shirt., with a little black cap that sat atop a mass of short, black, shiny curls.
I was mesmerized
I stood mesmerized by this vision. I could hear my mama saying "Come on, Becki, we need to go"… but I could not move. Finally, when mama took my hand and broke my trance, she said, "It's not  polite to stare". But I was so taken , I didn't want to stop looking. Finally, I said,"Who is that, Mama, and why is she dressed that way?" My mama was shushing me, but when she could, she said quietly, "She is a Gypsy, and they like to dress in bright , shiny colors".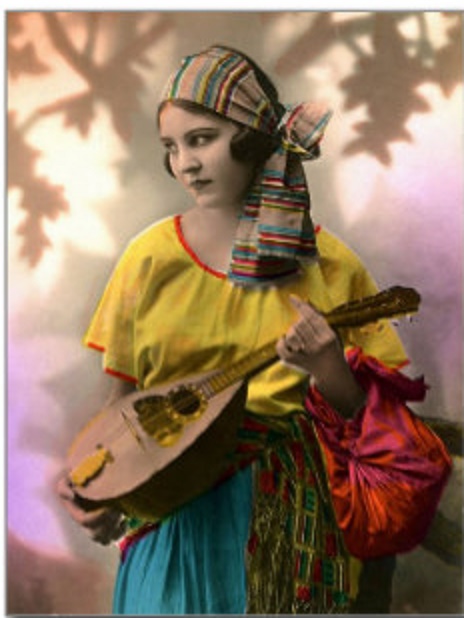 Gypsy Postcard
I had a million questions, and as we moved on to our car, I was asking one right after the other. "Where do they come from, where do they live, can we go see them?", and on and on.
My mama told me about the Gypsies
As we drove home, my mama told me stories that she had heard long ago , about how nomadic Gypsies lived in those gaily decorated little wagons, how they could sing and dance, how they loved horses, and I am afraid some stereotypical stories about the Gypsies being wanderers who were dishonest and who would steal children if they got the chance. Of course, I just couldn't believe someone so beautiful could be a part of something like that. My mama reassured me that they would not harm me , and that those were just stories. I said that I thought she was beautiful and I loved her clothes. My mama said she thought so, too.
I never saw another person like this young woman . I've read stories about them from time to time, but I have wondered what happened to that beautiful , colorful girl, an why I never saw any of them again. Isn't it funny how things can be embedded in your mind so deeply that you only think of them when you are dredging up old stories of your youth?