I wonder how often this happened to married couples after wars? It may be the answer why some ancestors were missing.
He Returned After Many Years' Absence And Finds His Wife Married
(Transcribed from the Times Daily, Florence, Alabama July 11, 1890)
Birmingham, July 2—
Jack Atkinson of Franklin County, Ala., who has been missing since the war, returned to his old home last week. His wife heard he was killed in a battle near the close of the war, and a few years later she married again. her second husband is still living.
Went to California
Atkinson said he started home some time after the war but heard his wife had married again, and he went to California. There he married and lived until a few years ago, when his wife died. He came back to see if his first wife was a widow, but finding that she is not, he will return to California.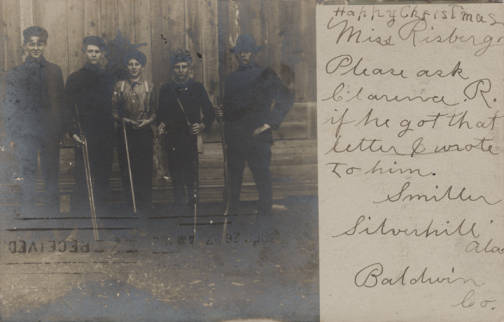 Do you need some guidance in your tracing your family tree? Genealogy is a fun hobby that can include the whole family. 
Save time and avoid pitfalls in your research. Where Do I Start? is filled with simple, no-nonsense instructions to set you on the path of your families' ancestry with the following information:
WHERE TO FIND – online resources, experienced genealogists will not be aware of many of these. 

COURT RESEARCH – how to do courthouse research, where to find birth, death, social security records free online.

EIGHTY – ONE QUESTIONS – you should ask your elderly loved-ones before it's too late. 

TIPS ON BREAKING DOWN THE WALL – Everyone faces some difficulties in research, often called a 'brick wall' but WHERE DO I START? provides suggestions for overcoming them.