Cullman is the county seat of Cullman County, in the north-central part of the county, on Brindley Mountain, about 2 miles west of Little River, 53 miles north of Birmingham, and 33 south of Decatur.
Weiss Cottage, Historic House in Cullman by Carol Highsmith 2010 – Library of Congress dates back to February 24, 1875, when Dr. Aldo Weiss purchased the house and property from the L & N Railroad Company – (It was destroyed beyond repair in tornado April 27, 2011)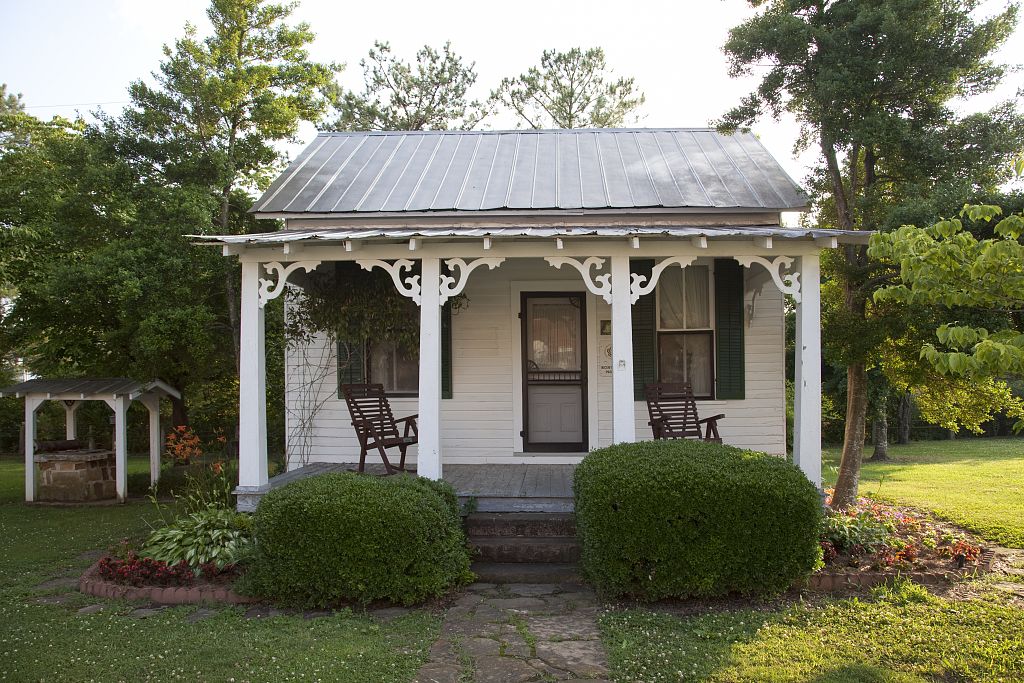 Cullman was first incorporated by the legislature March 6, 1875, with mayor and six councilmen, and corporate limits "commencing in the north-west corner of section fifteen (15), township ten (10), range three (3) west, the north end of fourth avenue west running east to the sixth avenue, east with the section line of said section, thence down said sixth avenue east to tenth street, thence west said tenth street to sixth avenue west, thence north said sixth avenue to the section line to the point of commencing."
Family in front of their house in 1890 Cullman, Alabama (Alabama Alabama State Archives)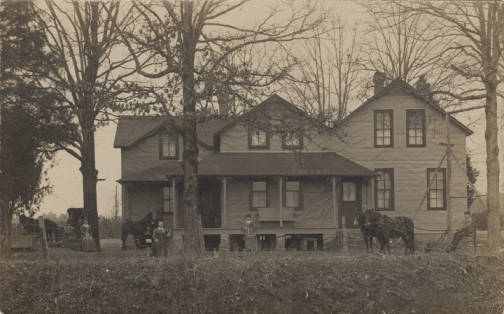 By act of February 7, 1879, a new charter was established with corporate limits somewhat different from the original limits, and by act of February 28, 1889, the new charter was amended so as to establish the boundaries of the corporation, as follows: "Beginning at the northeast corner of section fifteen, township ten of range three, west; thence north one-fourth of a mile, thence west one mile; thence south to Tenth street in said town; easterly on Tenth street to the section line between sections fourteen and fifteen in township ten of range three, west; thence north on said section to the place of beginning."
Eureka Hotel ca. 1940 Cullman, Alabama (Alabama State Archives)
The photo below is of the Eureka Hotel and Rexall Drugstore at the intersection of 1st Street SW and 4th Street SW in downtown Cullman. The building was purchased by E. C. Kinney in 1909 and was remodeled in 1927. Despite a fire in the late 1940s or early 1950s, the structure was in use until the 1970s. To the left of the hotel is the second Cullman County Courthouse which was in use from 1912 until the mid-1960s, when it was replaced by the building at 500 2nd Avenue SW.

Street Scene Cullman, Alabama ca. 1940 from Alabama State Archives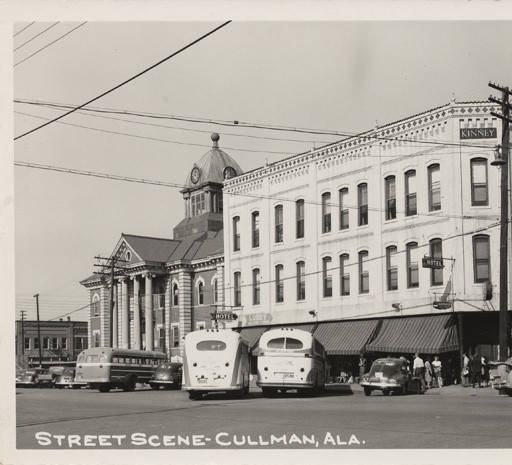 Women in Children in a cafe in Cullman, ca. 1910 (Alabama State Archives)
(back of photograph says Englehart)
Cullman historic Bank Building – by Carol Highsmith 2010 – Library of Congress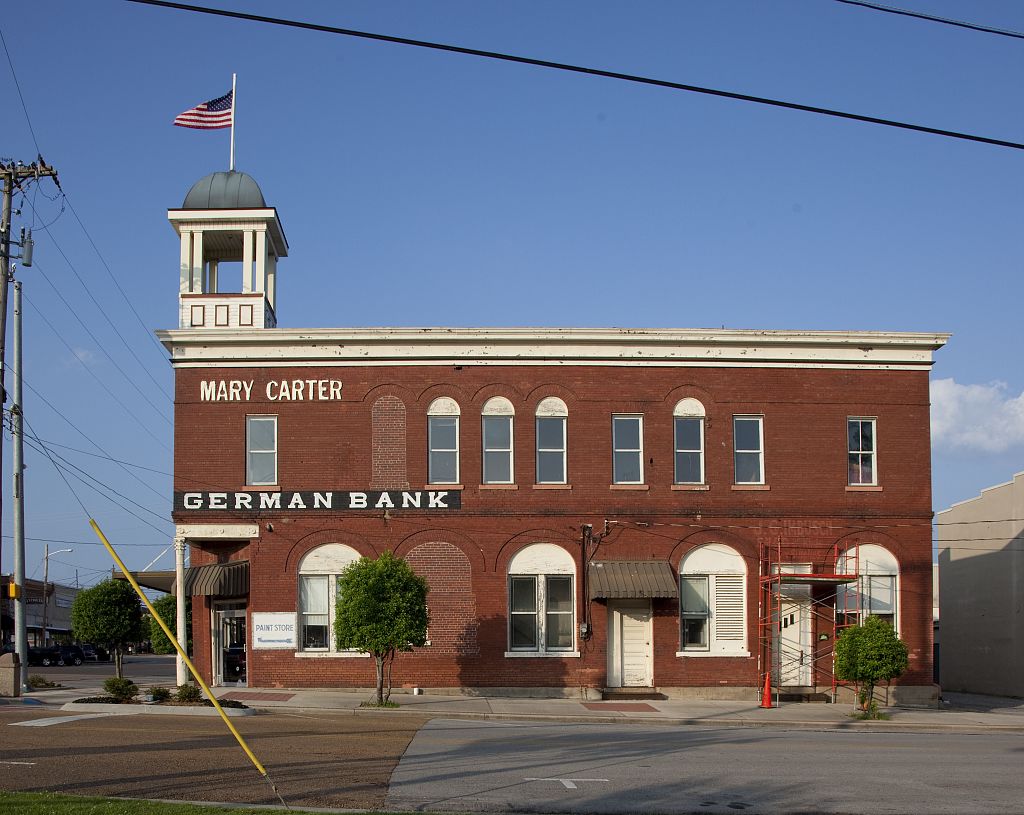 In 1910 the town was put under the provisions of the municipal code of 1907. In 1916, the Parker Bank & Trust C" (State) was the only banking institution of the town; but there were three newspapers published there, namely, the Cullman Democrat, a weekly, established in 1901, the Cullman Tribune, a Democratic weekly, established in 1872, and the Southern Odd Fellow, a fraternal monthly magazine, established by Jacob Pepperman in 1897.
Historic buildings by Carol Highsmith 2010 – Library of Congress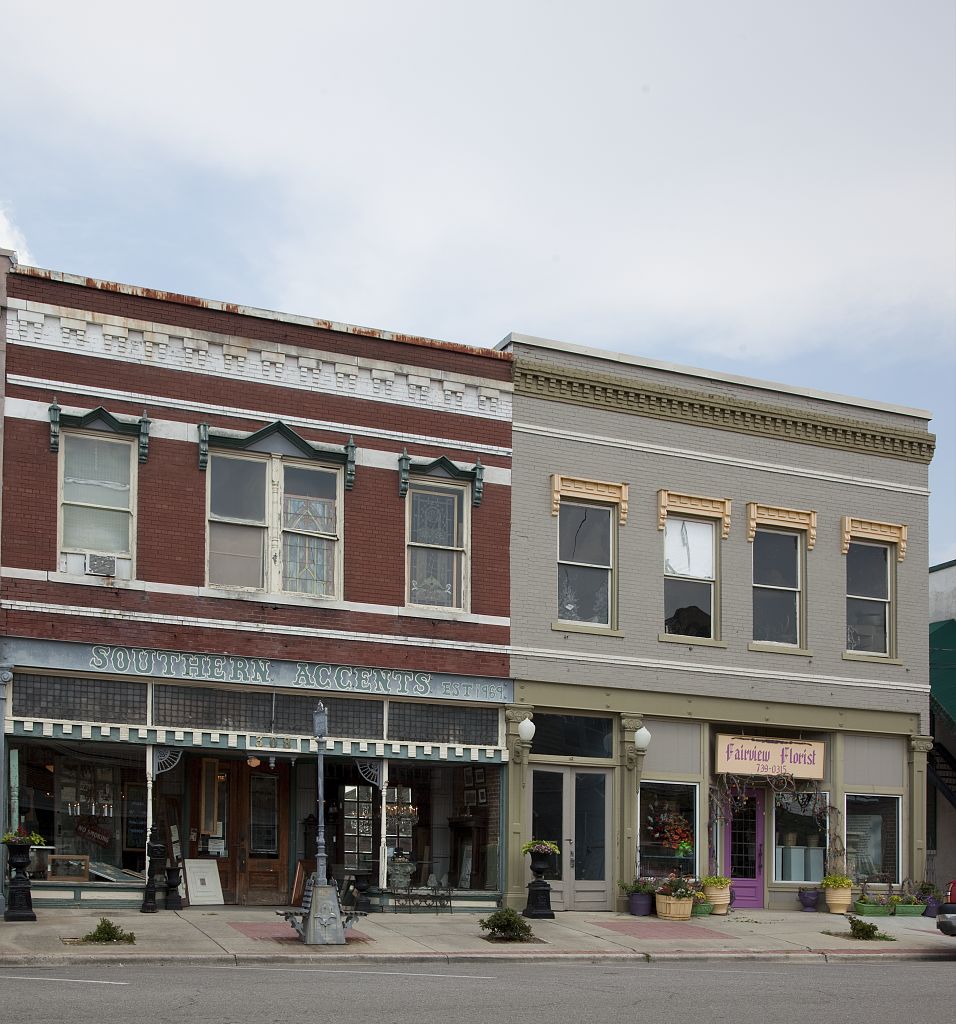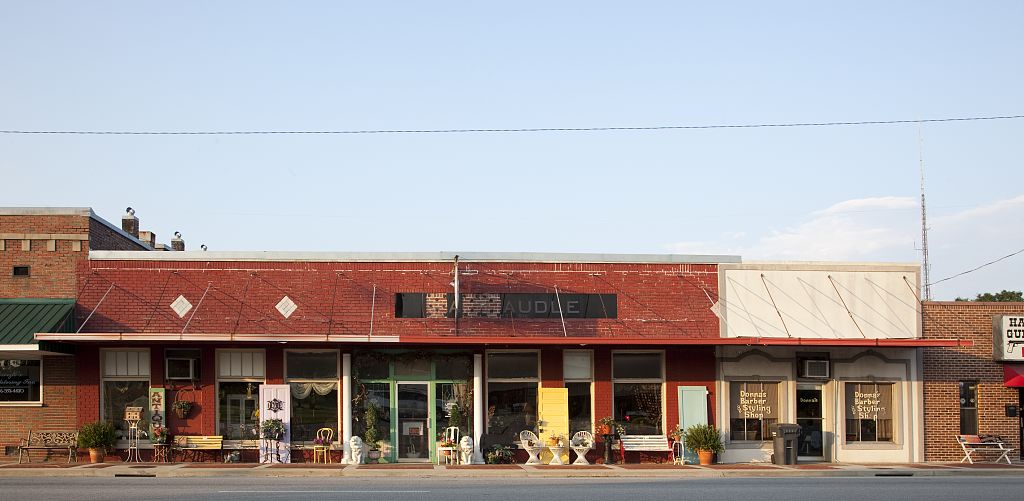 Its churches in 1916 were the First Methodist, West Cullman Methodist, First Baptist, West Cullman Baptist, St. Paul's Lutheran, St. John's Lutheran, Sacred Heart Catholic, East Side Christian, and West Side Christian.
Baptist Church ca. 1940 Cullman, Alabama from Alabama State Archives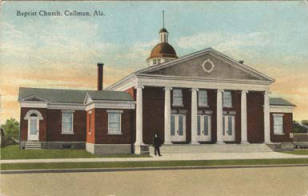 In 1872, when the South & North Railroad was completed from Decatur to Montgomery, John G. Cullman secured 349,000 acres of land in townships 9, 10, and 11, extending for 15 miles, east and west, on either side of the railroad. On this the Cullman colony, consisting of five families, was planted, in April, 1873. By January, 1874, there were 123 families, and a town with streets 100 feet wide, two churches, and a log hotel had been established.
Cullman was made the county seat of the new county by the same name created by act of January 24, 1877, and the courthouse was erected in 1878.
Historic buildings by Carol Highsmith 2010 – Library of Congress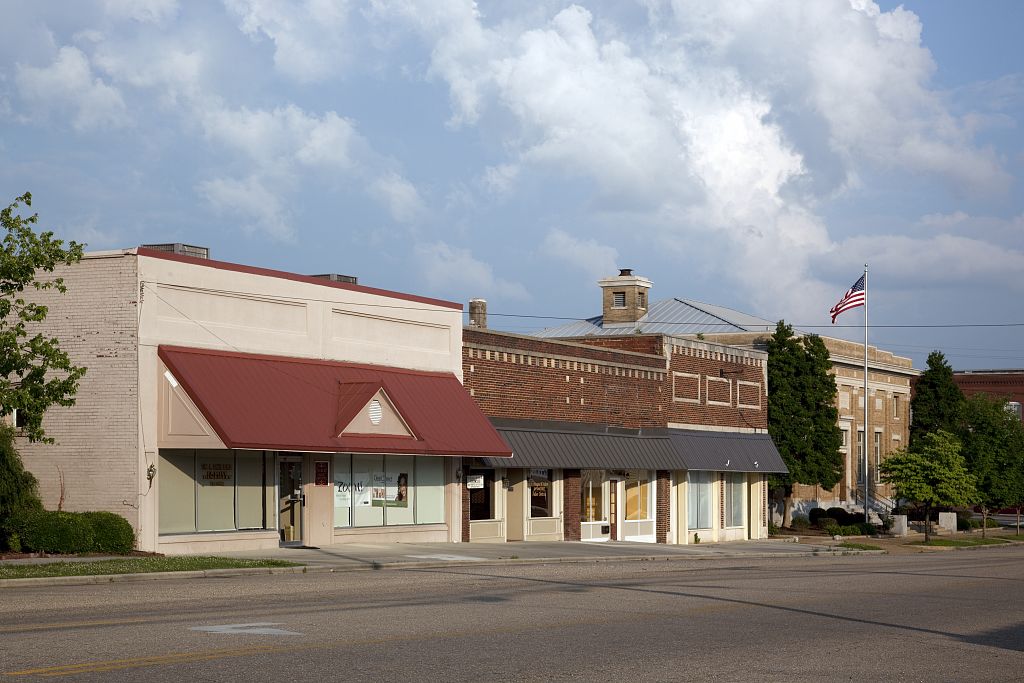 Among the early settlers and prominent residents of Cullman were W. O. Meisner, George Parker, William Bauer, G. A. Prinz, A. B. Hays, J. A. Johnson, S. H. Herrin, J. A. McMinn, R. T. Searcy, P. M. Musgrove, Paul Mohr, geologist, J. H. Karter, William Richard, A. J. York, S. L. Fuller, H. P Bennett, P. Leroy, and Millard McEntire.
In an instant, life changed for the citizens of Cullman, Alabama when a tornado tore through the town on April 27, 2011. The EF4 tornado with maximum sustained winds of 175 miles per hour was on the ground for 28 miles with a maximum path-width of 1/2 mile. This long track tornado crossed northeast through Cullman County.
This was Cullman 45 days later
As residents continued to sort out what history was lost, and what could be salvaged, it seemed April 27 redefined the term "historic" in one sense. "Inside downtown, the historic residential district accounted for hundreds of the 910 homes damaged within the city. Though new houses will obviously be built in those lots, the Alabama Historical Commission has decided to maintain the area's historical designation — but new homes will be left out of the historical registry."

"The district will remain as it was and the historical homes and buildings that had no damage or repairable damaged will remain as historical buildings," Cullman County Historical Society President Millie Evers said. "The Alabama Historical Commission has been contacted and they stated that it would be a lot of work … to change the perimeter of the district and advised us to keep the historical district as is."
SOURCES
Library of Congress
Alabama State Archives
History of Alabama and Dictionary of Alabama Biography

, written by Thomas McAdory Owen, was published in 1921 by the S.J. Clarke Publishing Company.

Cullman Times
Would you like to know Thomas Jefferson's recipe for Vinegar of the Four Thieves or how to make Ox Tail Soup? Discover this recipe as well as many household tips from the past in

VINEGAR OF THE FOUR THIEVES: Recipes & curious tips from the past
Now in paperback, makes a great gift!