REMINISCENCES OF THE EARLY DAYS IN CHAMBERS COUNTY
By E. G. Richards1
Mr. Editor:—It was my intention when I wrote No. 8 of Reminiscences that that should be the last, but at the request of several friends I have concluded to write one or two more numbers about the incidents of the war with the Creek Indians in 1836.
The trouble between the United States and the Creek tribe of Indians in East Alabama occurred in the Spring of the year 1836. The first notice we had at LaFayette of hostilities on the part of the Indians was their killing a man by the name of Harper, in the south-western part of Chambers County.
Mr. Harper had been a citizen of Harris County, in the State of Georgia, for some years, but in the Spring of 1836, came to Chambers County, Ala., and built him a house in the South-western part of the county, on the head-waters of Sandy Creek, where there were then more Indians than white people, to which he moved his family.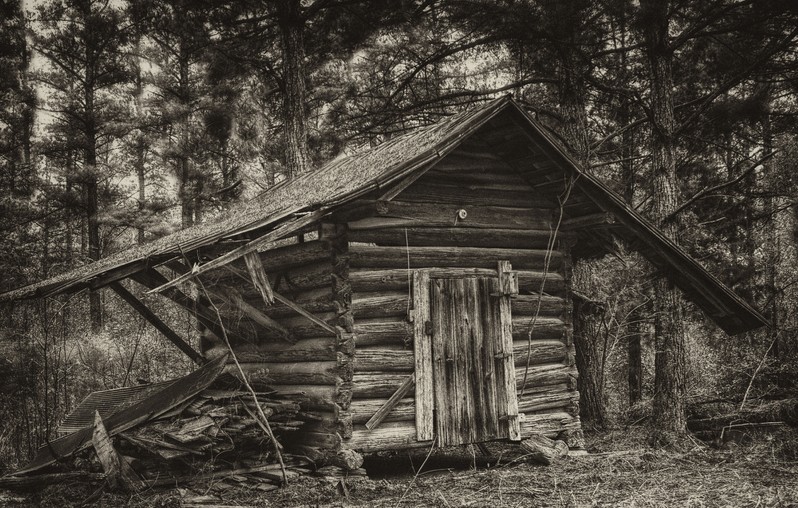 Harper was murdered
About the first of April of that year, if my memory of dates be correct, news reached LaFayette that the Indians had murdered Harper in his own house. His body was brought to LaFayette and buried in our cemetery. This scribe helped bury him. Whether Harper's family were at home at the time I cannot now state, but whether they were or not, no one was hurt but him. Immediately after this murder, we began to receive news daily of depredations committed by the Indians in the counties of Russell, Barbour, and Macon, where the Indians were more numerous. That caused a general alarm throughout the county, and about the fourth day after the killing of Harper, persons living South and West of LaFayette brought their families to LaFayette for protection.
On the day of the general scare they commenced coming to LaFayette about 2 o'clock in the evening and by night the town was full of people. A council was held and it was thought best for the time being that the women and children, for the night, should be placed in the courthouse, which was then so nearly completed that it could be occupied and the men should stand guard.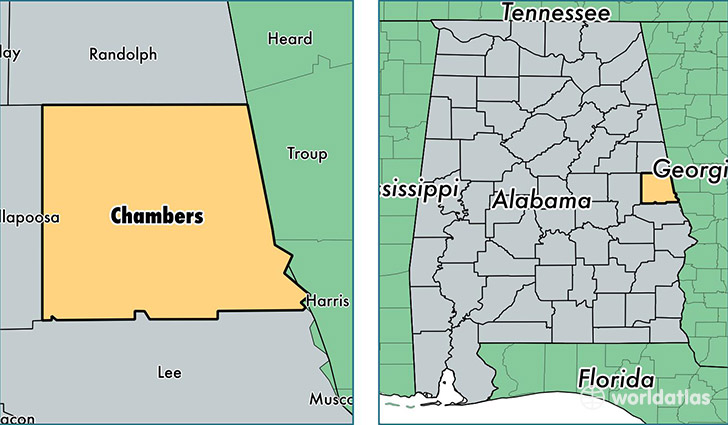 We commenced drilling
By sundown, there were two or three hundred men in town. We formed ourselves into some two or three companies and each elected a captain and commenced drilling. Most of the men had one or more guns of some sort and a little ammunition. Just before this occurrence Gen. Elias Beall, of the State of Georgia, had brought a stock of goods to LaFayette and opened a store, and was here himself, while his family remained in Georgia. Gen. Beall was a fine military officer and took great pride in military display. He was by common consent requested to take command of the whole of us, and acted as our colonel, to which he readily consented.
Taking charge of the several companies, sentinels were placed on guard about half a mile from the courthouse, on each of the public roads leading into town, while the balance of us were kept under arms and drilled by Gen. Beall until near bedtime. We were then permitted to disband for the night, which we did, but did not retire to rest, but gathered in squads and discussed the conditions of our surroundings and to determine what we should do on the morrow.
Sleep was hardly thought of by us. The weather was pleasant and the moon shone bright. It was a lovely night so far as the weather was concerned. But the condition of our families was sufficiently critical to keep us awake and to cause us to give credit to any and all unfavorable reports about the Indian hostilities.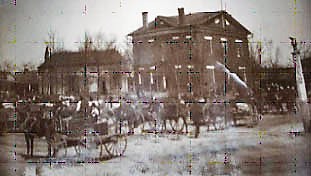 Chambers County's original (1836) Courthouse (Alabama Department of Archives and History)
Gen. Beall tested the pluck of the men
About midnight Gen Beall concluded he would try the pluck of his men as he called it, accordingly went to the courthouse and informed the women (for they, like most of the men, were wide awake) that he was satisfied there was not the least danger of any attack by the Indians, but that he was going to cause an alarm to test the pluck of his men, and for them not to fear, that the alarm would be false. This of course was kept from the men.
He then sent out a relief guard on the road leading South-west from town with instructions when he reached the post of interest for the sentinel to fire off his gun and to come in town in haste and report that the Indians were approaching. In a short time the report of the gun was heard and in a few minutes the sentinel arrived and reported the approach of the Indians. Whereupon Gen. Beall was out on the public square calling on his men at the top of his voice to rally and form into line.
The drum was beating and men running in every direction. Companies were soon formed and Col. Beall in command, kept us under arms and parading up and down the several streets in LaFayette the most of the balance of the night. The next morning the women reported that when the alarm was given at least ten or a dozen men, instead of forming in line of battle, as called to do by their officers, ran up into the courtroom among the women and children and hid under the benches in the courtroom.
Too cowardly to protect their families
All those who were known to be guilty of such cowardice were of course held in the future by both men and women in contempt, as being too cowardly to protect their own families. it On the next morning it was thought best for those who had families to remove them east of the Chattahoochee River. Accordingly, every sort of carriage that could be obtained was brought into requisition and our wives safely carried into Georgia, east of the Chattahoochee River, and their care and comfort provided for among friends, and we returned to LaFayette to protect our homes and property.
Chattahoochee River watershed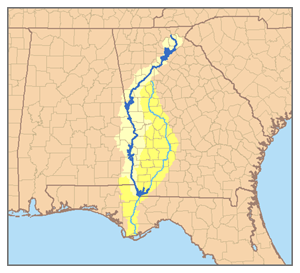 A call for help
About two days after our return from the removal of our families, we received a message from our friends in Dudleyville, Tallapoosa county, that they were fearful of an attack from the Indians and asked our help. A call was at once made for volunteers, and about twenty of us who had horses volunteered our services.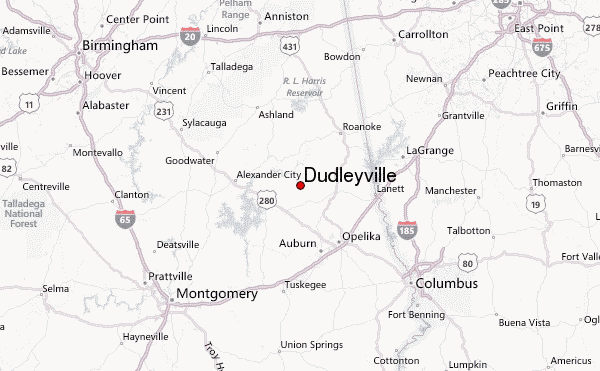 We organized by electing the Rev. Benjamin Lloyd, who was an excellent military officer, our captain, and marched off for Dudleyville. We arrived there about sunset and were kindly received by the men who had remained there to protect their property, who provided ample supplies both for us and our horses. They informed us that their fears had been excited by two Indians being seen en route from the neighborhood in which Harper had been killed to an Indian settlement North-east of LaFayette, who, up to that time, had been friendly, and they feared those North of us might be induced to join them, and the consequences be serious.
The people of Dudleyville had built them a snug little fort into which we entered after supper. Our captain having placed his sentinels gave each of us our positions at the several portholes around the fort and instruction how to act in case of an attack from the Indians. We were permitted to rest at our post, which we did until at a late hour of the night.
Several voices were heard, apparently a half mile distant, resembling the war whoop of the Indians. Believing it to be such, we were at once called to our posts, and so remained the balance of the night, but no enemy approached.
Young man was missing
The next morning on the call of the roll it was found that one of our company, a young man by the name of William Fannin, was missing, and had not been with us in the fort that night. This created a suspicion that there was something wrong. Upon inquiry, it was found that Fannin and two other young men of Dudleyville had caused the alarm.
As we were a volunteer company, without authority of law, we could not inflict any punishment on Fannin for unmilitary conduct. But by a unanimous vote, we expelled him from our company and refused to let him march with us back to LaFayette.
Before we left Dudleyville that morning we received reliable information that the two Indians referred to had been interviewed by a white man, who understood their language, and had been informed by them that they were sent by the Indians on Sandy Creek to see a Mr. Doyle, a white man, who had an Indian wife and had been living for years on the Oseliga creek, and had a mill on the shoal where Ward's mill now stands, to inform him that for several days past a number of armed white men had been daily passing through their midst, and to learn from him what it meant.
They did not know but that white people might kill them, as a matter of revenge for the killing of Harper. When we heard this we returned home satisfied that the few Indians in Chambers County were worse scared than we were.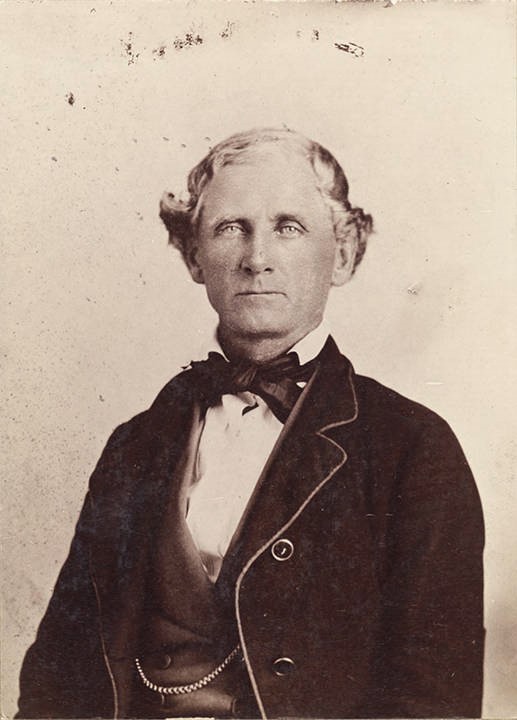 Charles McLemore of LaFayette, Alabama ca. 1850 (Alabama Department of Archives and History)
Call out sufficient number of militia
About the time we returned from taking our families east of the Chattahoochee River, an order from Governor C. C. Clay, then Governor of Alabama reached Col. Chas. McLemore, who was then Col. Commandant of Militia of Chambers County, directing him to call out a sufficient number of the Militia of this county to protect their families and property from the depredations of the Indians. Under this call four companies were raised, one at LaFayette, who elected W. H. House, then clerk of the Circuit court, their Captain; one at Fredonia, who elected J. F. Sharpe their Captain; one at and below Cusseta, who elected the Rev. Moses Gunn their Captain, and one in the Western part of the county, who elected Gen. Green Talbot as their Captain.
These companies were ordered to meet at a fort which had been built in the extreme South-western corner of Chambers County, near the corner of the counties of Russell, Macon, and Tallapoosa counties and called Fort Henderson, in honor of Col. Henderson, on whose land, it was built, there to be mustered into the United States service for three months.
On their arrival at said fort, Capt. Talbot and his company, for reasons satisfactory to themselves, refused to be mustered into the service of the United States and disbanded and returned home. The other three companies were mustered into service for three months. Capt. House's and Sharpe's companies remained at Fort Henderson, but Capt. Green's company was ordered to the South-east corner of Chambers County, where they built them a small fort on the Hallawakee creek near where Floyd's mills now stand, which they called Fort Gunn, in honor of their Captain.
These three companies remained in service until hostilities closed and were honorably discharged. They were awhile in the service under the immediate command of Maj. John C. Webb, who was next in command to Col. McLemore. Maj. Webb was an excellent military officer and had the immediate command of the troops and stayed with them at one of the forts or was with scouting parties most of the time. They had no fighting to do, but their presence in the Indian settlements had the desired effect to keep the Indians in this part of the Creek Nation in check so as to prevent any damage being done. The Indians were removed West of the Mississippi River in the fall of the year 1836. I will write next on the causes of the Indian war of 1836.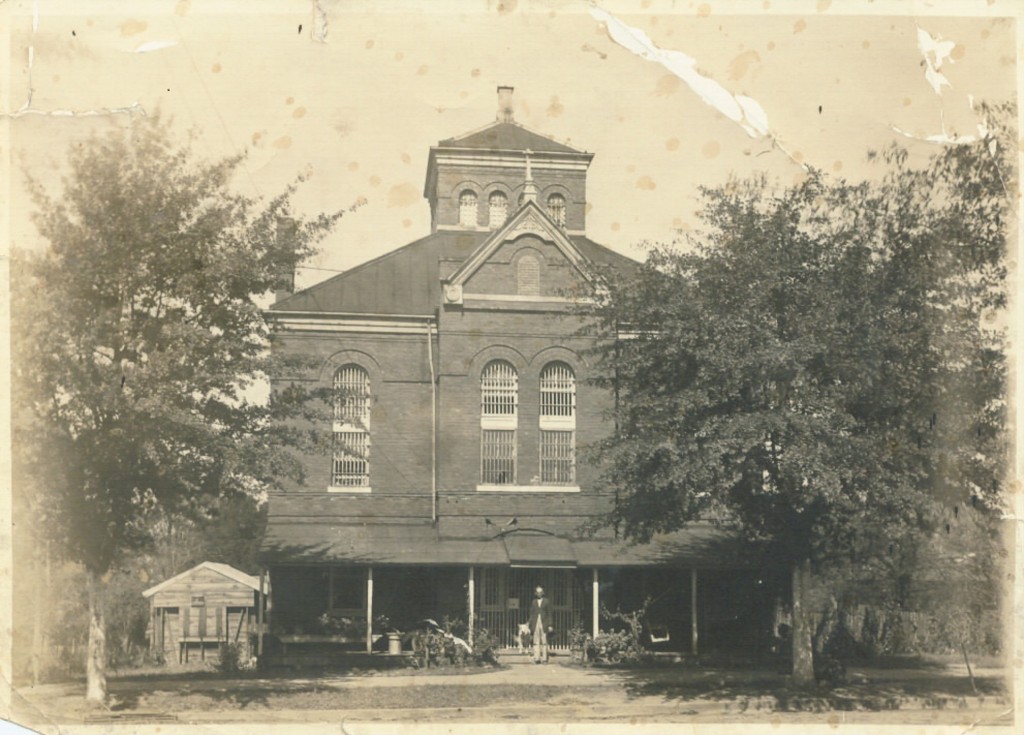 Chambers county jail, LaFayette, Alabama Photographed ca. 1920 (Contributed to USGENWEB by Don Clark July 25, 2005)
1HON. EVAN GOODWIN RICHARDS, author of a series of articles on Chambers County, published in the LaFayette Sun, during the year 1890, was a minister and lawyer. He was born August 26, 1807, at Northampton County, N. C., and died December 31, 1893, his last residence being LaFayette, Alabama. His father was a native of Wales, who settled in North Carolina in 1815, and removed to Madison County, Alabama. He went to the country schools of that County in 1830, and was licensed by the Methodist Church to preach. He located at LaFayette, that same year and was one of the chief promoters of the Opelika, Oxford and Guntersville Railroad, being its first President. He was also among the first to advocate the building of cotton factories in the South after the War Between the States. He was a Democrat and supported Stephen A. Douglas for the United States Presidency in 1860. Mr. Richards married Sarah Dickens Clark Webb, of Perry County, in 1835, and they were the parents of a large family of children.
includes the following stories
Plan for Indian Removal Started With President Thomas Jefferson
Intrigue and Murder After Treaty At Indian Springs
President Adams And Governor In A Stand-off
Gold Causes Expulsion Of The Cherokees
Cherokee Chief Ross Became Homeless
Get the Daily Update from Alabama Pioneers
Don't miss out on Alabama history, get our daily updates in your email.