[This transcription is from a book written ca. 1870 and includes many places of "Indian towns in Coosa County" and names of people who lived near them. Warning: It has been transcribed exactly as written in 1870s and includes language that would not be used today]
There were many "Indian Towns in Coosa County, Alabama." A few are included below with information about events of interest that took place in them according to Rev. George E. Brewer (1832-1932) of Alabama in his book, History of Coosa County, Alabama.
Weoka Creek, Alabama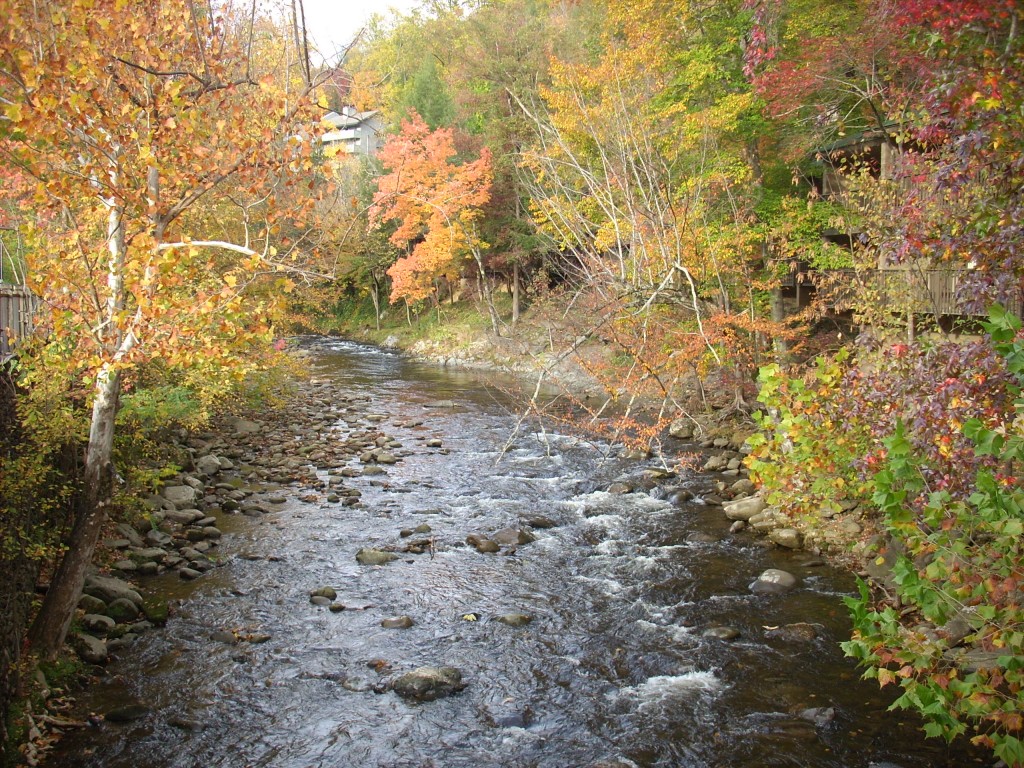 Wewoka Town was on Wewoka Creek, fifteen miles above Wetumpka, Alabama. No incidents of interest are known in connection with it.
Alabama Town was in the Knight and Whetstone neighborhood, west of Buyckville. At this town, Joel Spigener and his family attended a Green Corn Dance.
Kialigee Town was near Kialigee Creek, not far from where the road between Wetumpka and Alexander City runs. This town was burned by the war party during the war of 1813 and 1814, because those living there were friendly toward the whites.
Thottolulgau, or Fish Pond Town, was a few miles north of Nixburg, not far from where Mr. Tuck lived. It has been stated elsewhere that Colonel Willett and McGillivray were honored on their visit here with a national Indian dance in 1790. This town gave name to Fish Pond Church, one of the first organized in Coosa County, and that maintained its organization for a number of years. It sided with the anti-missionaries in the split.
Fish Pond Primitive Baptist Church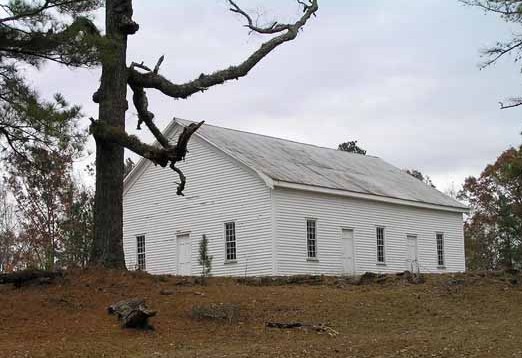 Opillowan, or Swamp Town, was on Swamp Creek, twenty miles from the Coosa River. No incidents of interest connected with this town are known.
Pochusowan Town was on Hatchett Creek.
Hatchett Creek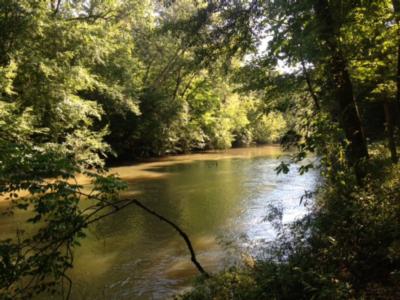 There was a town near Rockford, less than a mile west where a noted chief, Redmouth, lived at the time and after the organization of the county. His name is preserved in that of Redmouth branch. T. J. Pennington lived on the site of the town. Redmouth was an intelligent, wealthy, and friendly Indian, whose Indian name was Choak-Chart-Hadjo. His will is the first on record in the book of wills for Coosa County, made March 6th, 1834.
Pumpkin Town was near where Weogufka Creek enters Hatchett. This was the town of which the white man, Clark was nicknamed chief.
Salonoby Town was in the neighborhood east of Nixburg, and gave name to the Salonoby Creek.
Weogufka Town was on the creek of the same name, in what was the Lindsey plantation, near where Weogufka Church stood.
There was a town 12 miles north of west from Rockford near the Fixico Mining Company's location. Some signs are still to be seen. A mining company business there took its name from Konip Fixico, a chief.
There are signs of a town 6 miles west of Rockford, near where Jacob Bently lived, from which some bullets, burnt corn well preserved, and other relics were taken.
On the place owned by John Ward, on Jacks Creek, there were indications of a town, from which relics were taken in 1886 and since, exposed by the washings of the creek in the great flood of 1886. Some of these belonging evidently to English soldiers, indicating a date corresponding to the war with the Yamessees, when they were driven from South Carolina as far west as Alabama.
There were a few whites scattered in different parts of the county, living among the Indians before the organization of the county, but the names and locations of but few are known.
Greenberry Clark lived at Pumpkin Town, living and dressing like the Indians. He was nicknamed by the whites after they came in, as the Chief of Pumpkin Town. He afterwards became a constable among the whites.
Alexander and John Logan, brothers, lived among them, probably in the neighborhood of Hatchett Creek, above Rockford, Eli, Jessee, and Adam Harrell were in the Oakchoy neighborhood, above Nixburg. Eli had been a Barbe business man. Kirk Gray and a Mr. Hobdy were out southeast of Nixburg. Solomon Robbins, William. H. Weaver, and Larkin Cleveland with his sons, Joseph, Benjamin, Robert, David, and Harvey, were at Nixburg or near it before or about the time of the organization of the county. James Lindsey was in the Hanover neighborhood.
Archibald Bowling and William A. Wilson were m Marble Valley. Washington Campbell and William Lovelady were near where Eclectic now stands. Albert and Robert Armstrong, Joel Spigener, and Thomas and James Wall were near Buyckville at the time of the county's organization. W. H. Ray and Nancy Kennedy were just below Rockford at an early day. The Chapmans, Goodgames and Lauderdales were about Sockapatoy quite early.
John Underwood was a blacksmith among the Indians, and had his shop near where the Turnpike crossed Hatchett Creek. Jack McNeily was also one among the Indians in the neighborhood of Shelton Creek, on the road from Rockford to Syllacogga. (sic) Mr Kibbler had a store near the Coosa and Talladega line, not far from A. B. Nicholson's place above Goodwater.
SOURCE
History of Coosa County by George Evans Brewer
Alabama Footprints Confrontation is a collection of lost and forgotten stories that reveals why and how the confrontation between the Native American population and settlers developed into the Creek-Indian War as well as stories of the bravery and heroism of participants from both sides.
Some stores include:
Tecumseh Causes Earthquake
Terrified Settlers Abandon Farms
Survivor Stories From Fort Mims Massacre
Hillabee Massacre
Threat of Starvation Men Turn To Mutiny
Red Eagle After The War