THE SOUTHERN GIRL
(The Guntersville Democrat, Guntersville, Alabama April 20, 1899)
In concluding an editorial inspired by a Southern girl's regret that she cannot go to college, Edward Bok, in the April Ladies' Home Journal, has this to say of the girls of the Southland: "The Southern girl is surrounded by a life far truer and more conducive to self-development than girls living in other sections, because social conditions are more normal.
A Daughter of the South Gibson, ca. 1909 (Charles Dana, 1867-1944, artist, Library of Congress)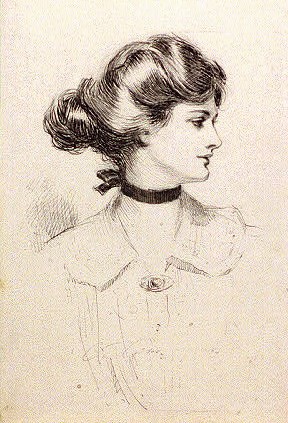 Rush of life not so stimulating
Her life is healthier because it is saner, and her mind, by reason of it, is clearer and more constantly at rest. The rush of life of the North and West is not so stimulating as many Southern girls suppose. On the contrary, it wears women out as often as it develops them.
In no part of our country do women look younger at maturity than in the South. To the Southern girl, too, nature blooms in a profusion as she does nowhere else. The natural history which the Northern girl must get out of books the Southern girl gets direct from nature's own hand. She is born of a soil as rich and colorful in romantic history as is the literature of Spain. This she receives as a natural heritage.
Agnes, ca. 1846, N. Currier (Firm) Grévedon, Henri, 1776-1860, artist (Library of Congress)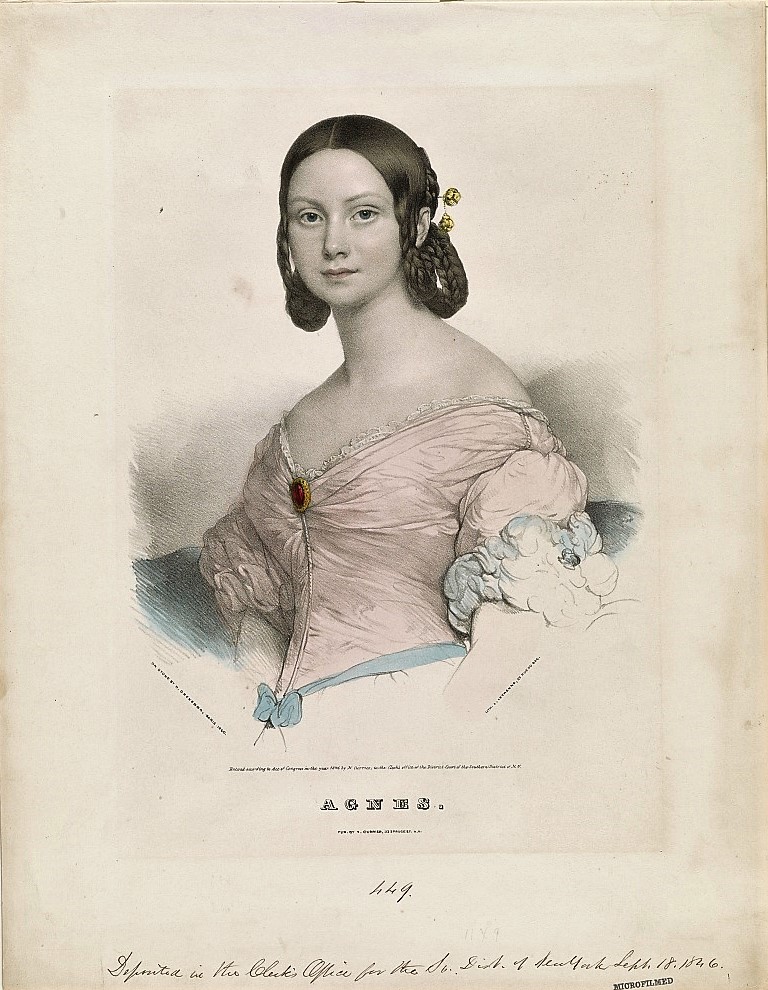 Highest living
Her parents are, and her ancestors were, among the best types of American chivalry and American womanhood. She hears but one language spoken, and that is her own. If there is the introduction of another tongue, it is French, and with these two she can travel the world over and never be at a disadvantage.
The religion which she learns from her mother is the highest and best because it is untained (?) with modern revelations. The truest friend and safest teacher in 'highest living' a girl can have in her mother, and in the South mothers have a way of finding time for their daughters and being companions to them. The Southern father is fond of his children, and proves it by his presence at the domestic hearth after his day's business is over.
Become a charter member and join the Alabama Pioneers Patron community today!
This book is a compilation of some of the funny and helpful tips from our past history. Some recipes and tips date back to 1770s. One or two sound a little dangerous and I would never try them myself, but I've included then in this book for their humorous and historical value. A few are useful, especially for our 'green' society today