EXCERPT FROM JOURNAL OF MRS. GOVERNOR JOHN GAYLE 1
(Mrs. Gayle, wife of John Gayle, Alabama's seventh Governor, left a journal which her descendants preserved for more than a century before publishing it. Governor and Mrs. Gayle were the parents of Mrs. Amelia Gayle Gorgas, who was for many years librarian of the University of Alabama and for whom the new University library is named. They were also the grandparents of William Crawford Gorgas, the world's greatest sanitarian, a native Alabamian, who was decorated by King George, while lying on his deathbed in London.)
An Account of a Summer Camping
We lived one summer four or five miles from Claiborne, our rooms so near that we might sit at home and hold our chats always lively, for we were very, very happy. Matt was seven months old and I not eighteen years.
A typical early Alabama cabin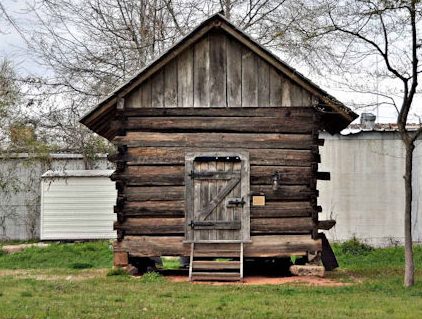 We did not have even a fence around our cabins, nor a chimney, except to the kitchen, but when the weather in the fall grew chilly, we had pine fire made in the yard, and there we sat laughing at our own appearance, smoked as we were" and ready to turn everything into a frolic.
A fine spring broke out of the hill and that was in truth nearly all of the luxury we could boast of. I have many a dinner in my mind there—okra from Mrs. Murphy's2 was the best article of food we had sometimes. But we had that which prepared a sauce for all things, youth, health and overflowing happiness. We laid away our work early in the evening to watch for our husbands to make their appearance over the brow of the hill, they as happy to come as we were to see them.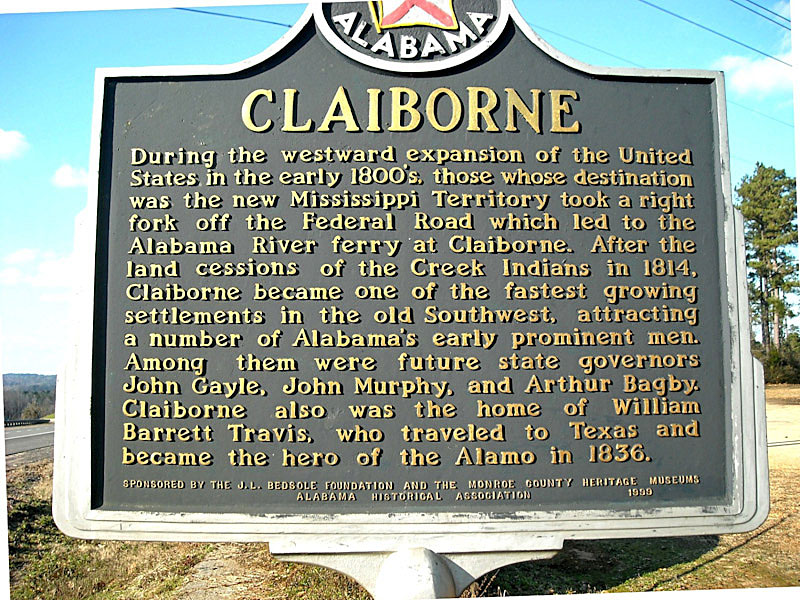 I knew that Mr. Gayle loved me better than most men loved their wives—he had that sort of love that drew him to my presence constantly, and it seems to me that I cannot remember any time that his eyes were not seeking me, and that the expression I met there did not create and keep alive sunshine in my bosom. There is a pulse from my head to my feet, and every throb is full of love for him.
Official portrait of Governor Gayle (Alabama Department of Archives and History)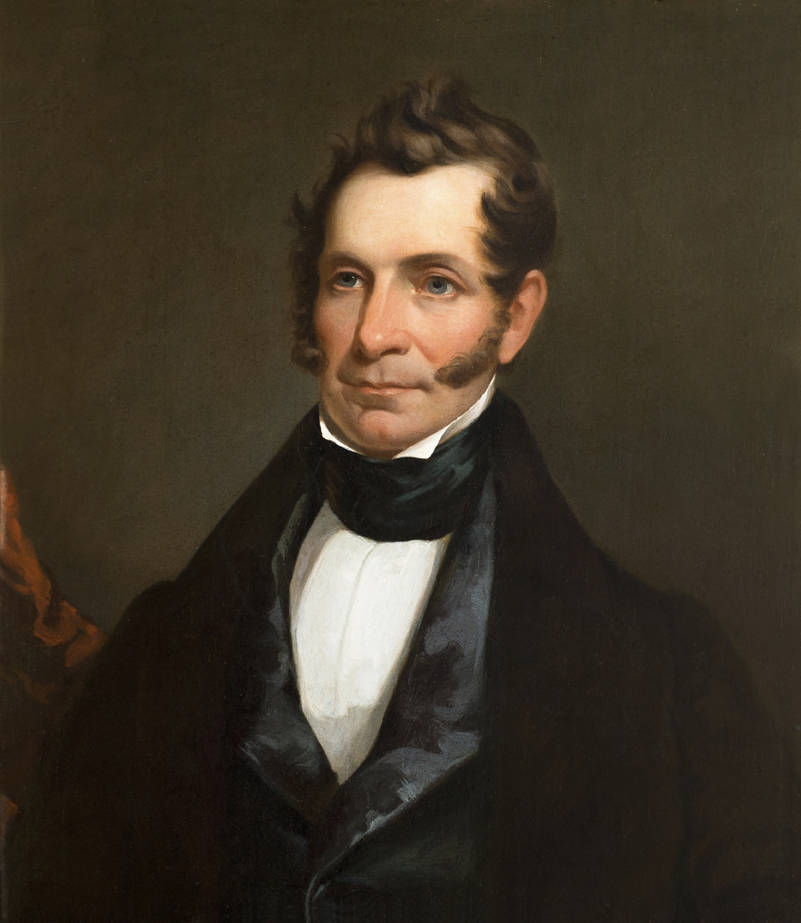 Written for her eldest son, Matthew Gayle, then about seven years old, to speak at school.
I rise with beating heart to ask
Your hearing to my little task
My elder friends the livelong week
Are learning what they wish to speak,
And would it not be hard indeed,
Because I'm small and cannot read
That I should not be taught the wile
By which they wish to win your smile?
My efforts yet are like my frame,
Puny, childlike, unknown to fame.
But you may live to see the day
When climbing honor's rugged way
You scarce will know the boy who now
Begs leave to make his humble bow.
My master says I must rise and bow just so
And then must make a speech—but surely no!
He does not mean that I, half dead with fear
Should stand before the bright eyes gazing there
Stammering out what so bad will appear,
That I will go without one friendly cheer!
Ah! he's a man, has learned his part
And knows the Columbian Orator by heart
If he would prompt me—but he clouds his brow
Oh that the curtain were between us now!
If yonder ferrule were but out of view—
Do hide it where he will never find it—do
My time is out, my speech is not begun,
Indeed I did intend to have spoken one.
Kind ladies smile, to you alone I look,
I'll study hard in my new spelling book;
And if they let me get a speech once more,
I'll so delight you that you'll cry "encore".
1Transcribed from The Alabama Historical Quarterly Vol. 05, No. 02 Summer Issue
2Probably Mrs. John Murphy, wife of John Murphy, Alabama's fourth Governor.
The Journal of Sarah Haynsworth Gayle, 1827–1835: A Substitute for Social Intercourse Astonishing, tragic, and remarkable, the journal of Sarah Haynsworth Gayle, wife of early Alabama governor John Gayle, is among the most widely studied and seminal accounts of antebellum life in the American South. This is the first complete edition of the journal in print.