(This has been transcribed from Chapter Two  of Jefferson County and Birmingham History 1887 by Teeple & Smith Publishers)
Our mail facilities in the early history of Jefferson county were very poor. The mail from Huntsville to Tuscaloosa was carried on horseback once a week. This state of affairs continued for several years. It was succeeded first by a two-horse hack, and afterward by fine four-horse coaches from Huntsville to Tuscaloosa.
This was one of the early stagecoach stops in North Alabama. The post office was on the first floor, and mail was sorted while the passengers ate.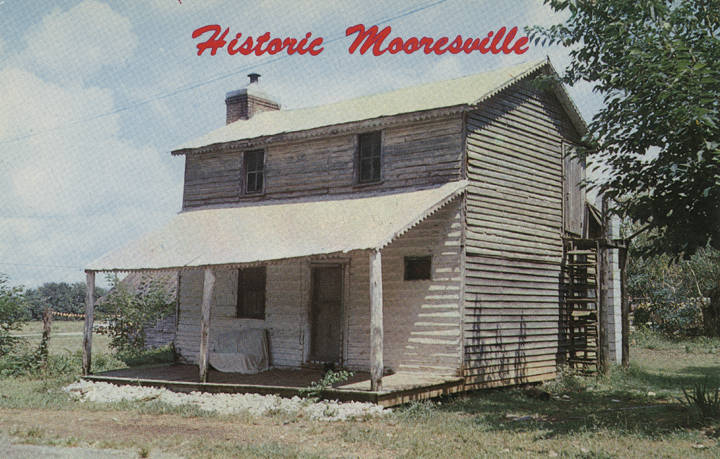 For this last improvement the county was indebted to the energy and good management of Robert Jemison, of Tuscaloosa. Before the invention of the telegraph, under the administration of President Jackson, his enterprising Postmaster-General, Amos Kendall, conceived the idea of an express mail, by which news could be sent through the principal mail routes much more expeditiously than by the old plan. He accordingly established lines of that kind between the principal cities of the country.
Robert Jemison, Sr. residence in Glen Iris Park, Birmingham, Alabama ca. 1910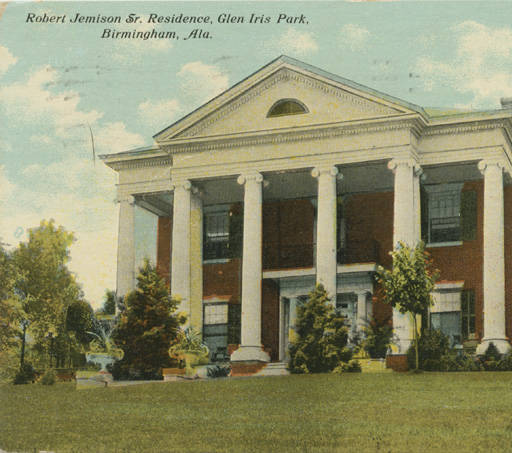 We had one between Nashville and Montgomery. He had relays of horses of the best blood every ten miles and boys who were fearless riders. The speed adopted was ten miles per hour. The writer of this lived on the line of that route, and frequently heard them pass at the dead hour of night. The boy who rode that ten miles was one of Birmingham's first settlers, and is now a prosperous and wealthy citizen. I allude to J. B. Webb.
But the express mail was unpopular with the mercantile community of the country, as it gave, great advantages for favoritism, and was soon abandoned. The mail stage system was carried to great perfection in consequence of the rivalry between two large contractors, Robert Jemison and James R. Powell, and was continued till superseded by the railroad system.
Check out genealogy and novels by Donna R. Causey