Did you know that Mardi Gras started on Massacre Island?
This story is an excerpt from the book ALABAMA FOOTPRINTS Exploration: Lost & Forgotten Stories (Volume 1) available at Amazon.com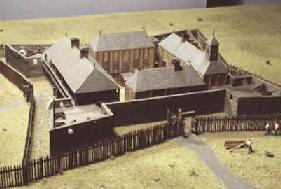 Mobile was the first white settlement in Alabama
The first white settlement in Alabama occurred in 1702 at Fort Louis De la Mobile near the city of Mobile.  Though De Soto had traveled through Alabama earlier, no white settlement had ever been established by him.  France wanted to gain a foothold in the new World and in 1699 Pierre LeMoyne Sieur D"Iberville began to explore Mobile Bay.
On January 6, 1702, "French colonists from Biloxi unloaded goods at Massacre Island to be used for the establishment of Fort Louis de la Louisiane on a bluff twenty-seven miles from the mouth of the Mobile River." (Alabama Department of Archives and History)
Pierre LeMoyne Sieur D"Iberville
Named Massacre Island
They landed on an island and were sickened by the appalling discovery of a mountain of bones of Indians, many with their heads cut off.  Because of this macabre discovery, they named the island Isle Du Massacre or Massacre Island.
The mountain of bones was a burial mound that had broken open during a hurricane but it horrified the crew so much that they set sail up the Mobile River and entered the Mississippi/Alabama/Louisiana Delta Gulf Coast Region.
D'iberville declared his camp "Pointe du Mardi Gras." He eventually settled near Twenty-Seven Mile Bluff where Fort Louis De La Mobile was built. The colony was part of Louisiana at the time and consisted of only thirty families.
Iberville and Bienville
Fort Louis De La Mobile was the capital of the French province
A Catholic Church was built in 1704, the first in Alabama and the same year, the first white child, Claude Jousette was born in Mobile.
In 1704 Fort Louis De La Mobile was formally made the capital of the French province of Louisiana.
Mardi Gras was first celebrated in 1709
Masque De La Mobile (Mardi Gras) was celebrated at Fort Louis De La Mobile until 1709.  Mardi Gras began as a holiday for French colonists to remember their homeland roots.
In 1706, D"Iberville died of yellow fever in Cuba and his younger brother Bienville Lemoyne became governor of the area.
The Lemoyne Brothers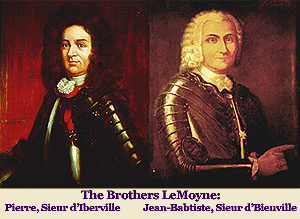 Massacre Island became Dauphin Island
In 1707, the name Massacre Island was changed to Dauphin in honor of an heir to the French throne. At this time, the little island was the capital of the whole Louisiana Territory which made up about two-thirds of the United States.
Dauphin Island Today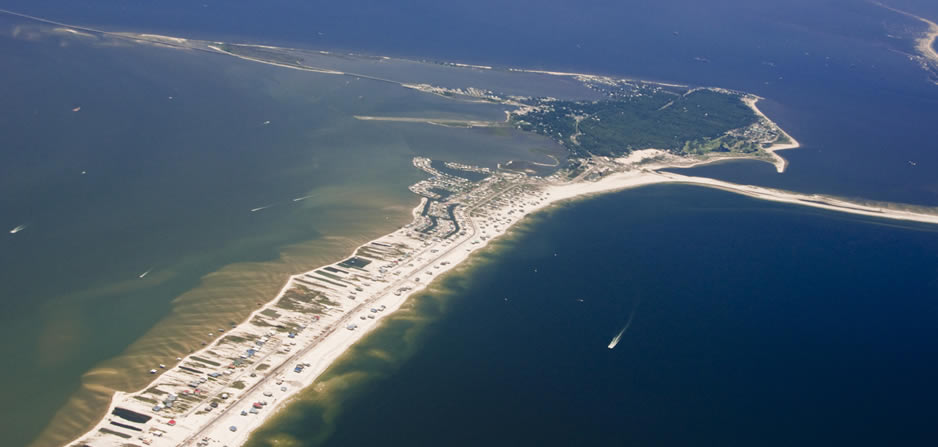 Shortage of Women
However, the men of the settlement faced a big problem. There was a shortage of women for the settlement so France came up with a solution and the famous "cassette girls" immigrated to Alabama to become wives of the colonists.  They were named the cassette girls because the French government gave each volunteer some clothing and a small trunk called a "cassette" to take with them to America. On arrival, they soon found a male mate among the male colonists.
Bienville proclaimed first Mardi Gras
Fort Dauphin was moved in ca.1713 to its present location in Mobile due to flooding. Bienville proclaimed a Societé de Saint Louise Holiday in Mobile which would be the beginning of what one day would be the world famous and popular Mardi Gras. Even Huntsville had a Mardi Gras.

The French explored inland as far as Madison County, Alabama by 1715 because a French map shows a French fort on the Tennessee River close to where Muscle Shoals is today.
Antoine de la Mothe, Sieur de Cadillac arrived aboard a French frigate in Mobile Bay on May 17, 1713 and became Governor of the Louisiana Province. He had previously settled Fort Ponchartrain du Detroit, the beginning of Detroit, Michigan in 1701. The Cadillac automobile is named after him.
Antoine de la Mothe, Sieur de Cadillac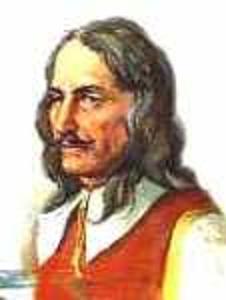 RELATED STORIES
TOWNS IN THE ALABAMA TERRITORY – Mobile described in an article published in 1817!
Editorial provides a glimpse of Mobile during Spanish days [film of vintage homes]
Mobile, Alabama And Louisiana Territory Almost Became An Independent Republic
The daughter-in-law of Peter the Great – Did she fake her death and escape to early Alabama? [photographs]