The Lost Mills of Alabama
Rikard's Mill
Near Beatrice, Alabama, one can find a beautiful and truly historic site: the old Rikard's Mill.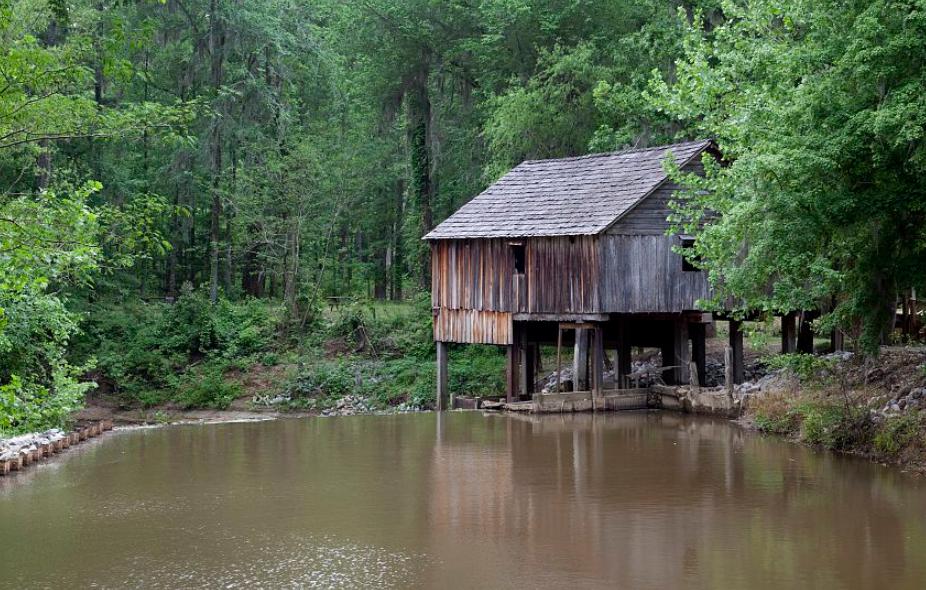 The Rikard's Mill near Beatrice, AL. (Photographer Carol Highsmith -Picture courtesy of the Library of Congress.)
This gristmill, built along the gorgeous Flat Creek by Jacob Rikard in 1845, is functional to this day, grinding corn into meal and grits through hydraulic power. The mill is home to the Rikard's Mill Historical Park and Museum.
The Rikard's Mill is one of many such gristmills built long ago. These mills functions via a wheel pushed by water that operates the mechanisms for grinding and crushing. The mills would grind for toll, meaning someone could bring grain and have it milled for a fee.
Old Mills, Old Laws
Gristmills have been around since the early settlement days, built by the pioneers who migrated to new land. In the early 1800s, Alabama became more populated and settled, and it was on December 7th of 1811 that the Mississippi Territorial Legislature passed an act to "encourage the building of Public Mills." This act also proclaimed that all gristmills already built were, from that point on, public mills under territorial law. Just over a year later, on December 12th of 1812, this act was amended and expanded.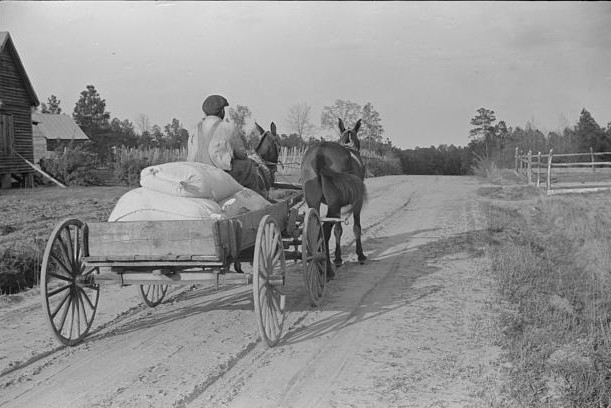 A pioneer returning from the gristmill. (photographer Marion Post Wolcott -ca. 1939 Image courtesy of the Library of Congress)
For the Greater Good
The new settlements were growing at a significant rate, and many sought to build dams and mills because of this. The growing number of mills made regulation necessary, for economic and sanitary reasons. Under Alabama law, any proposed mill would have had to for public use, or operated for the public. Additionally, it was necessary for anyone proposing a dam to demonstrate that the proposed dam would not overflow and cause flooding to the surrounding lands, residences, and properties.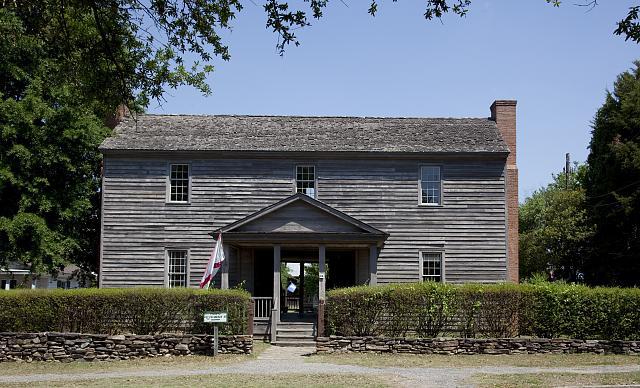 A house in Old Alabama Town in Montgomery, Alabama. (Photographer Carol Highsmith -Picture courtesy of the Library of Congress.)
Fits like a Glove
One advantage of Alabama's water powers was that many were naturally suited and adapted for mill and dam sites, and therefore building mills and dams did not cost much. For the places that were unsuited to mill sites, dams were constructed.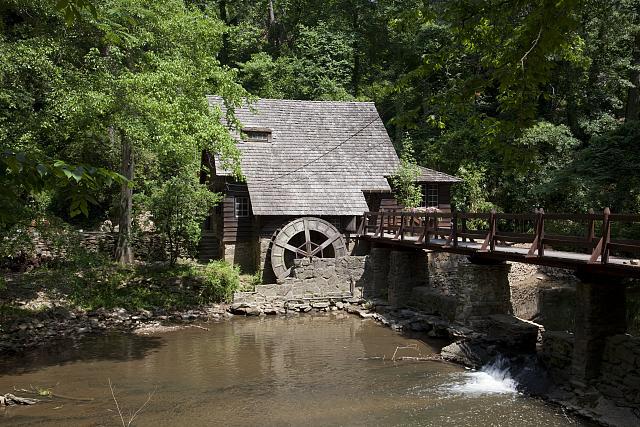 A mill house in Birmingham, Alabama. (Photographer Carol Highsmith -Picture courtesy of the Library of Congress)
Gone Fishin'
One incidental creation of the dams and mills were the mill ponds, the water which was accumulated by the dam, and the hunting and fishing culture that emerged from these ponds. Fish populations were introduced to these ponds, and the ponds would then become habitations for water birds. Boats would be provided around these areas, and therein, many hunters and fishermen would find a suitable spot to practice their hobbies.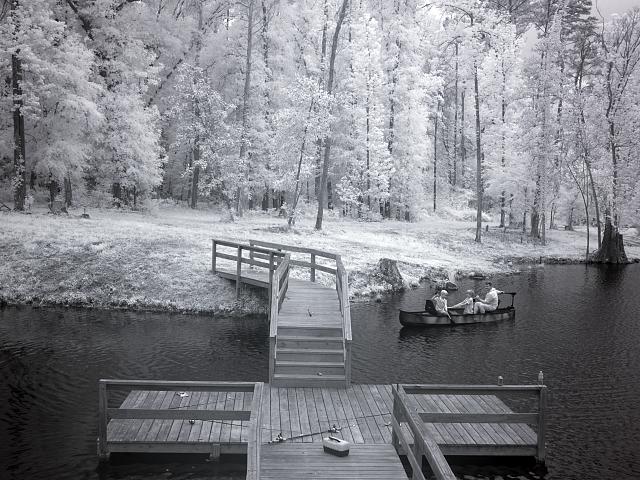 Fishermen in Monroe County, AL. (Photographer Carol Highsmith -Picture courtesy of the Library of Congress)
The Miller – A Community's Pillar
But what of the men who operated these mills? Millers had important roles in their communities, roles that sometimes changed depending on where they were. They would be sociable, jovial, and outgoing as the situation demanded, and at times they would be introverted, reserved, and solitary. Millers would be confidants to more people than likely anyone in the community except for its local physician.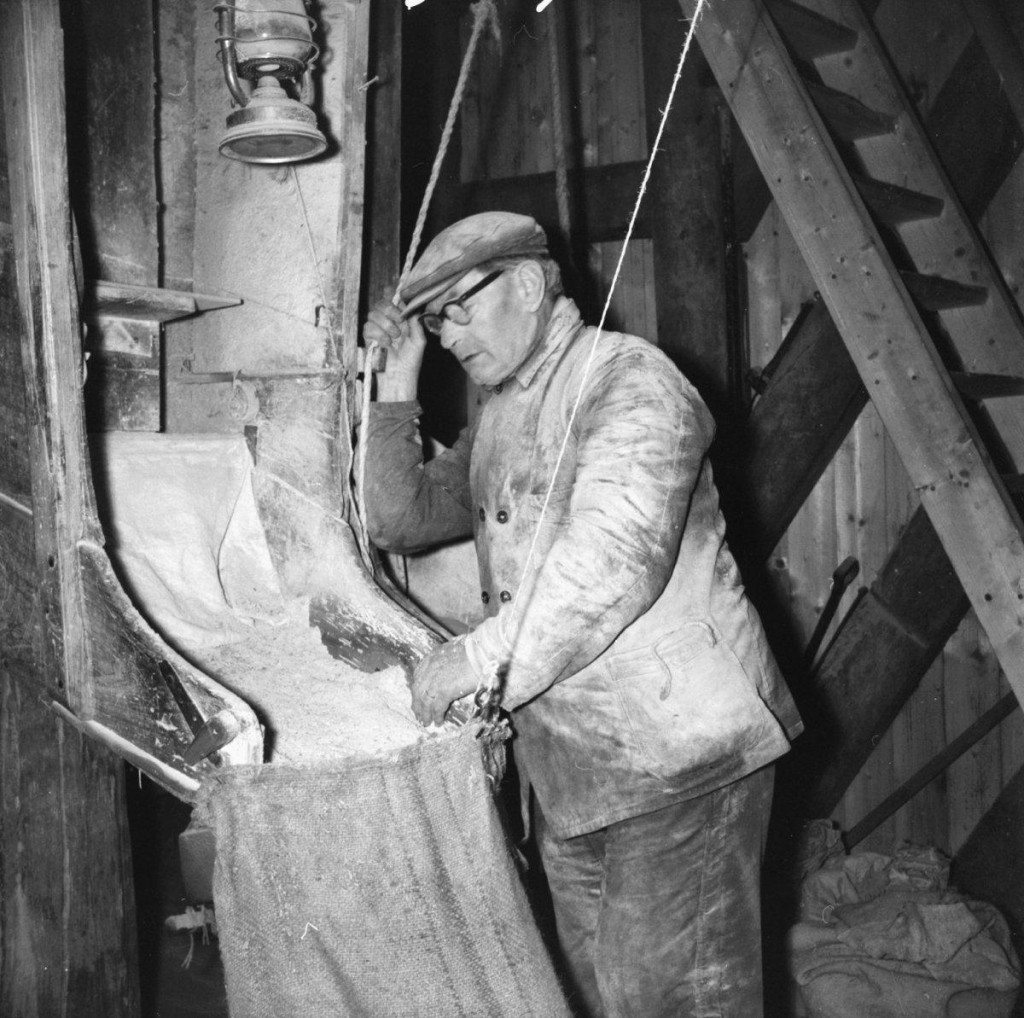 A miller at work. Image courtesy of Wikipedia
Rule of Thumb
A miller and his employees were required to "grind grain for toll," and to grind "each turn in rotation as it is received in the mill." Millers would be responsible for any injury to the grain caused by grinding at his mill. To test the quality of the grain, millers would take a small amount between their thumb and forefinger and pinch. The toll millers charged was set by county commissioners, but the act passed in December 9, 1820 set the rate at "one-eighth part of the grain so ground for toll, and no more."
Many expressions used in the English language, such as "rule of thumb," are actually believed to have come from milling and mill practices. This link illustrates a few.
Old Mills
These long-standing mills, then, have a long tradition and history in Alabama. From the days of pioneers and settlement, to the daily grind of modern life, these mills can be found throughout the state, and many are still functioning.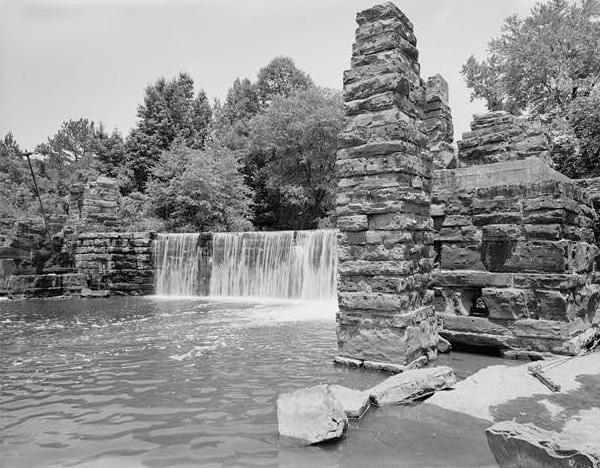 Boshell's Gristmill, in Townley, Walker County, AL.(David Deising, Photographer – Historic American Engineering Record, Library of Congress)
SOURCES
Photos:
Research:
History of Alabama and Dictionary of Alabama Biography –

Thomas McAdory Owen & Marie Bankhead Owen, 1912.

A Digest of the Laws of the State of Alabama: Containing All the Statutes of a Public and General Nature, in Force at the Close of the Session of the General Assembly, in January, 1833 : to which are Prefixed the Declaration of Independence … with an Appendix, and a Copious Index –

John Gaston Akin, 1833.
Would you like to know Thomas Jefferson's recipe for Vinegar of the Four Thieves or how to make Ox Tail Soup? Discover this recipe as well as many household tips from the past in