Photographs of women attending college at the beginning of the 20th century in Alabama usually reveal them dressed prim and proper in long dresses. Few pictures are seen of them playing sports. That is what made this photograph from Martha Ivey Blount of Naperville, Illinois of a 1904 women's  baseball team from 1904 so interesting.
She states:
"My grandmother Julia Praytor (later Killingsworth) from Sumterville, Alabama graduated from Alabama Central Female College in 1905. Attached is a photo of spring of 1904 baseball team taken at nearly the same angle as the drawing of the Alabama Central Female College (on the Alabama Pioneers website)
The names given were written by her on the back of the photo. I haven't messed too much with the photo to attempt make it look better — only cleaned up browning caused by age using the Microsoft photo editing package that typically comes with a personal computer."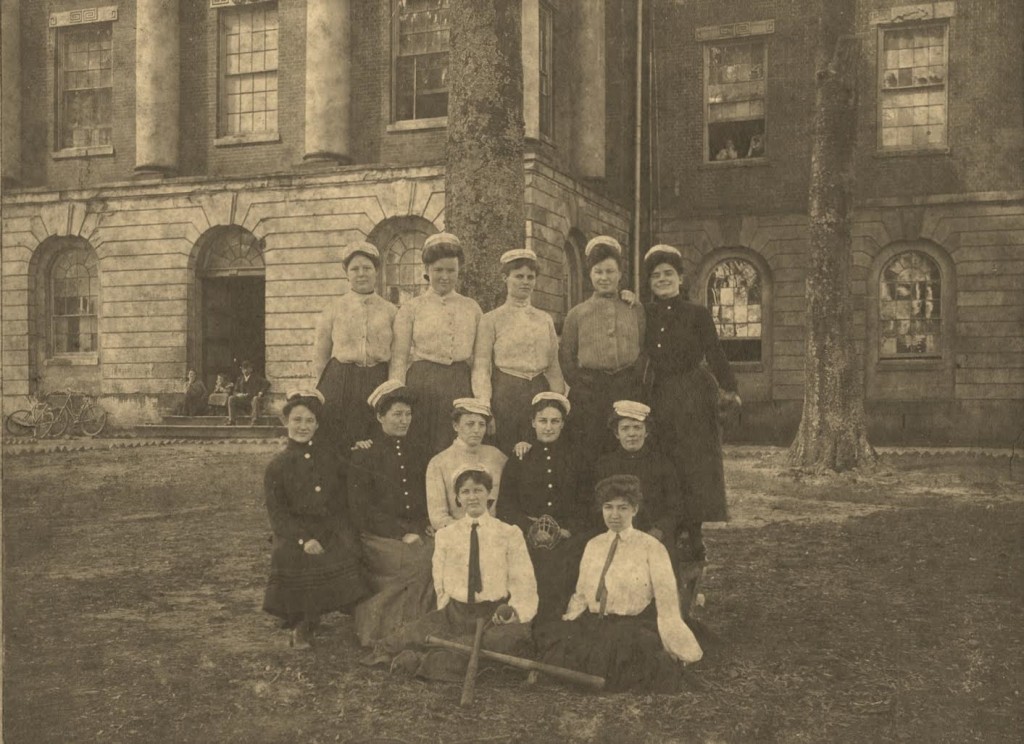 Baseball Team, Spring 1904
Central College, Tuscaloosa, Ala [Alabama Central Female College]
(back) Addie Cox, Emma Little, Maidie Tomson, Mattie Unita Quarles, Bessye Janice Crosby
(middle) Miss Walker, Sallie Lou, Julia Praytor Killingsworth [holding catcher's mask], Alberta, Miss Rush, Evelyn Jackson Daniel
(front) Inda Walker, Cap Bessie Rush
(in doorway) O.R. Giles, Mary Giles, Mr. Hight
(in window) Gabbie Kilgore, Frisy? Brake
ALABAMA FOOTPRINTS: Settlement: Lost & Forgotten Stories is a collection of lost and forgotten stories of the first surveyors, traders, and early settlements of what would become the future state of Alabama.
Read about:
A Russian princess settling in early Alabama
How the early settlers traveled to Alabama and the risks they took
A ruse that saved immigrants lives while traveling through Native American Territory
Alliances formed with the Native Americans
How an independent republic, separate from the United States was almost formed in Alabama