Interesting newspaper article from Rome News Tribune January 13, 1976, Rome, Georgia
Elba, Alabama –
Charlie Porter, born a slave 121 years ago and perhaps the oldest man in Alabama, has died in the tin shack where he lived for decades without electricity or a telephone.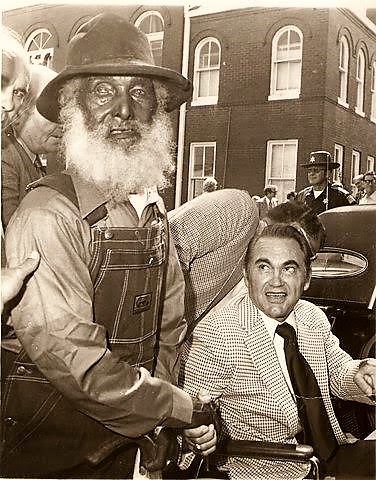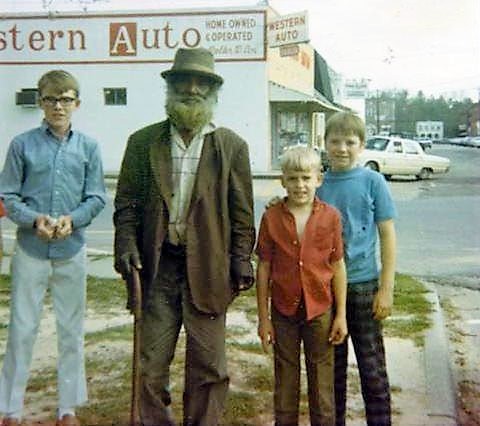 Uncle Charlie with Clive Collier, John Collier and Will Martin picture taken by Sandy Bynum from Nell Gilmer
Well-known in the town of Elba
"Uncle Charlie," as he was known in the rural southeast Alabama town where he lived his entire life, was found dead in his shack by friends Monday afternoon. Authorities said he died of natural causes.
Porter's age was based on a Medicaid card which listed his birth date as July 1854. A local funeral home is searching for relatives, and funeral services have been scheduled for Friday at Elba Zion Baptist Church.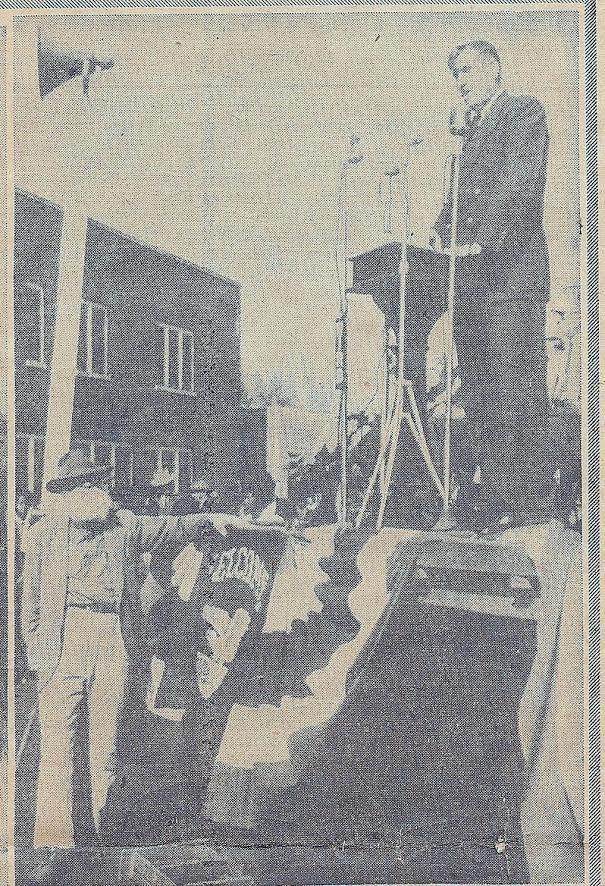 Uncle Charlie Porter picture taken by Sandy Bynum Nell Gilmer
Active despite his age
Despite his age, Porter was active even in the last years of his life, routinely setting out for Elba each morning on foot. He usually picked up a ride along the way, and once in town, with knapsack over his shoulder, he would purchase a jug of city water and return home.
Front row seat with First Lady
Last September, when Gov. George C. Wallace's wife, Cornelia, was honored in her hometown of Elba, Porter was honored also by being given a front row seat on the parade reviewing stand with the states First Lady.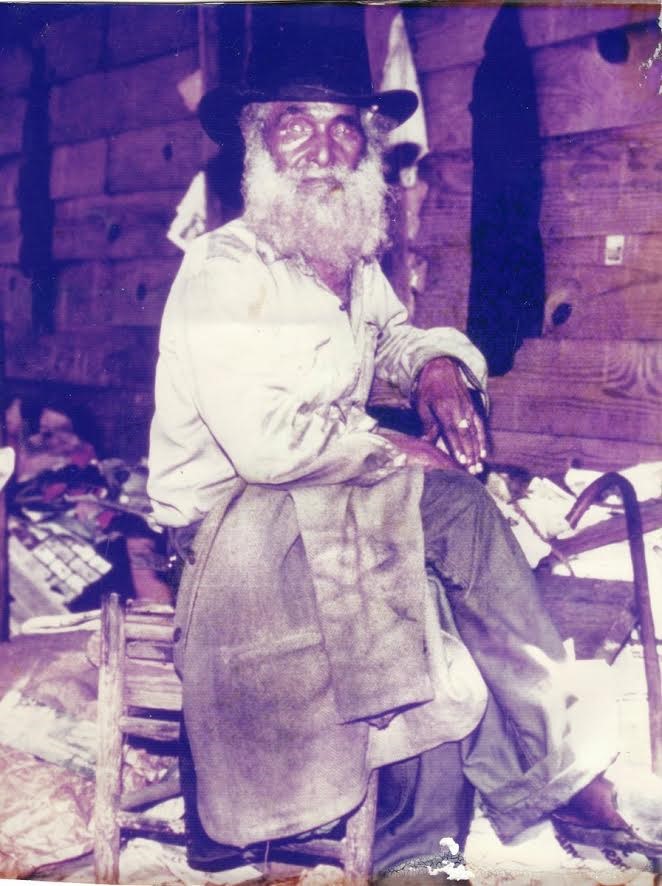 Uncle Charlie Porter picture picture taken by Sandy Bynum from Nell Gilmer
He was born a slave, whose name changed as he was sold to different families. He was owned by the Porters, and kept their name, at the time of emancipation.
Beloved black man
This information about Charlie Porter is on Elba's city information page.
One of the most colorful residents in recent memory was Uncle Charlie Porter. He was a beloved black man who was born onto slavery and lived to be about 122 years old. He lived on Railroad Hill on the Old Samson Highway with his wife Quida Weedy. The couple did not have any children. This much loved, unique citizen walked to town everyday, wearing his overalls, black felt hat and brogan shoes. He always had a beard. Also, he carried a burlap sack over his shoulder, which held personal items and purchases of the day. His very loud, but pleasant voice could be heard for blocks.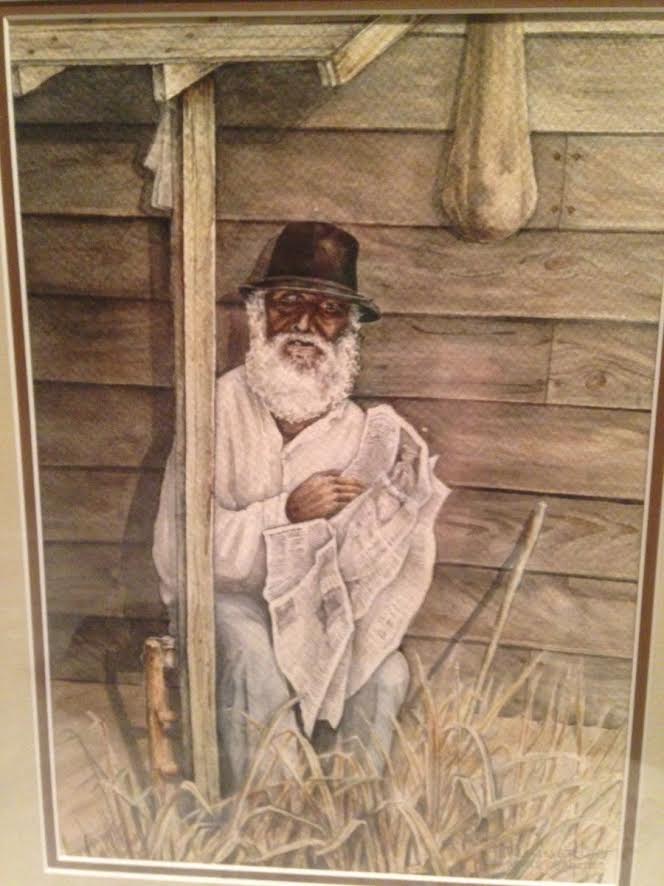 Uncle Charlie Porter picture taken by Sandy Bynum from Nell Gilmer
NOTE FROM NELL GILMER:
His funeral program says that he is buried in the Evergreen, the city cemetery, but there's not a marker and the funeral home has a new owner and there's nobody around who knows exactly where Uncle Charlie is buried.  We are going to put a monument in an old section of the cemetery where many black families were buried before the new section opened up for all to be buried; not segregated.
Some stories include:
The true story of the first Mardi Gras in America and where it took place
The Mississippi Bubble Burst – how it affected the settlers
Did you know that many people devoted to the Crown settled in Alabama –
Sophia McGillivray- what she did when she was nine months pregnant
Alabama had its first Interstate in the early days of settlement