The song SWEET HOME ALABAMA by Lynyrd Skynyrd is well-known and loved by many Alabamians. It has been used in movies, advertisements, and commercials concerning Alabama.
One verse in the lyrics refers to Muscle Shoals, a city in  northwest Alabama which in the 1960's was known as "The Hit Recording Capital of the World," Many famous bands and singers, "including Aretha Franklin, the Rolling Stones, Bob Dylan, Willie Nelson, Lynyrd Skynyrd, Bob Seger the Osmonds, Mac Davis, Duane Allman.Wilson Pickett. Rod Stewart, Little Richard, and others came to Muscle Shoals to record hit songs.  "Muscle Shoals first came to the pop world's attention in the spring of 1966 with the release of "When a Man Loves a Woman" by local R&B singer Percy Sledge." (History of Rock and Roll By Thomas E. Larson 2004).
Rick Hall's Fame Recording Studio on Avalon Avenue was the first recording studio in Muscle Shoals.  In 1998, the building was added to the Alabama Register of Landmarks and Heritage.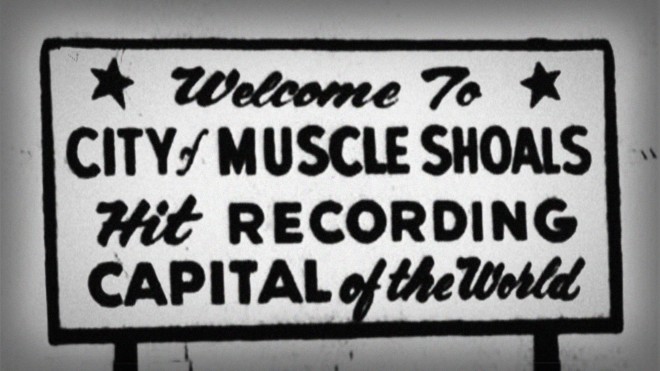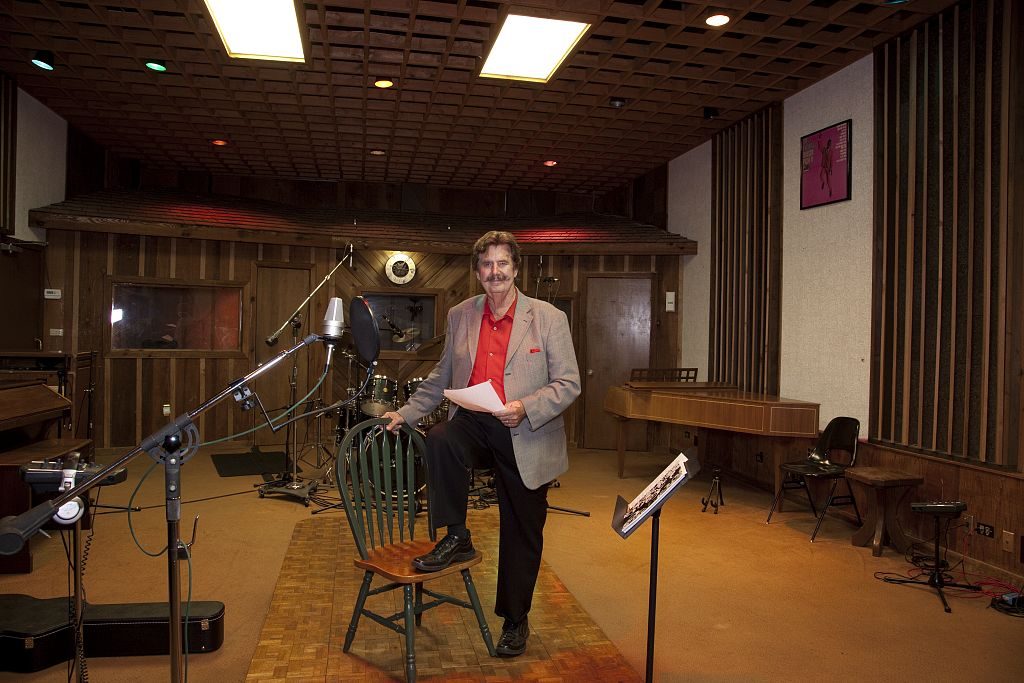 Muscle Shoals Rick Hall, founder of FAME Recording Studios, sitting in the FAME studio in Muscle Shoals, Alabama 2010 (Carol Highsmith – Library of Congress)
The verse in SWEET HOME ALABAMA continues "Muscle Shoals has got the Swampers/And they've been known to pick a song or two/Lord, they get me off so much/They pick me up when I'm feelin' blue."  The Swampers were studio musicians who locally available for backup if they were needed.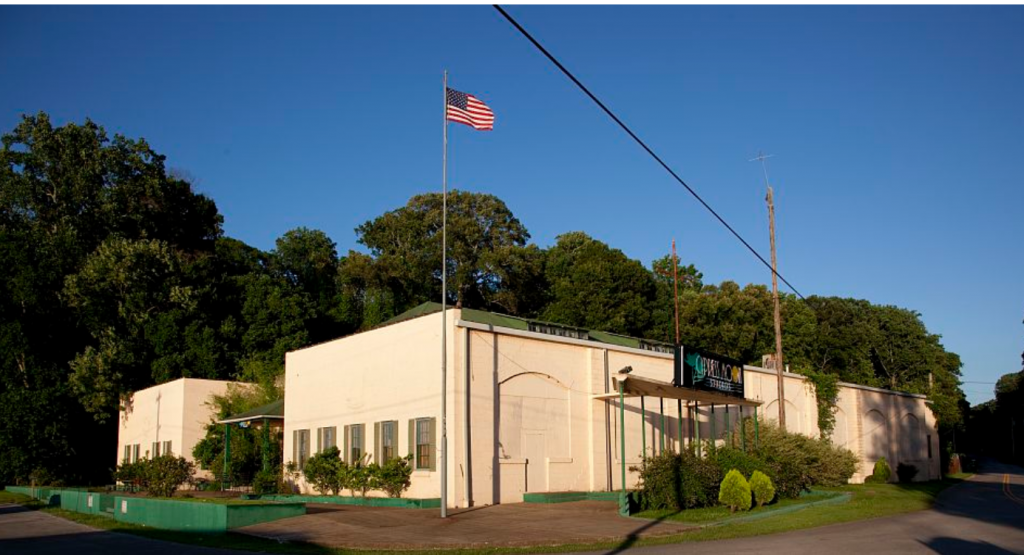 Muscle Shoals Sound Studio 2010 (Carol Highsmith, Library of Congress).jpg
"Although Muscle Shoals has receded somewhat from its 1960s and 1970s status as "Hit Recording Capital of the World," (as a sign near the airport once read), there is a group of young, local musicians that are making waves again in the musical world. These include Drive-By Truckers, The Civil Wars, Dylan LeBlanc, Gary Nichols, Jason Isbell, State Line Mob, Eric "Red Mouth" Gebhardt, Fiddleworms, Jamie Barrier and The Pine Hill Haints, Sons of Roswell, Lauderdale, Barrelmouth, Angela Hacker, Zac Hacker, Mike Pyle, The Ugli Stick, Jami Grooms, James LeBlanc, Scufflegrit, and BoomBox. In 2006 the group Heartland recorded their number-one award-winning song "I Loved Her First," produced and penned by Shoals legend Walt Aldridge.
In 2007 Bettye Lavette's Grammy-nominated CD "The Scene of the Crime" was recorded at FAME Recording Studios, produced by Patterson Hood and Drive-By Truckers. The Truckers also backed Lavette on the record, with contributions from David Hood and Spooner Oldham.
In 2010, two Grammy-nominated albums were recorded in the Shoals at Muscle Shoals Sound Studios. Band Of Horses third CD, "Infinite Arms" was recorded in part at the legendary studio. The album has been nominated for a Grammy Award in the Best Alternative Album category. Additionally, The Black Keys' sixth album "Brothers" was also recorded at 3614 Jackson Highway. The album has been nominated for a 2011 Grammy Award for Best Alternative Music Album. Two songs from the album, "Tighten Up" and "Black Mud" have been nominated for two and one Grammys, respectively. "Tighten Up" has been nominated for Best Rock Performance by a Duo or Group with Vocals and Best Rock Song. "Black Mud" has been nominated for Best Rock Instrumental Performance. Rolling Stone magazine placed the album at #2 on the Best Albums of 2010 and "Everlasting Light" at #11 on the Best Singles of 2010. The albums were also featured on Spin (magazine)'s Top 40 Albums of 2010.
The second Muscle Shoals Sound Studios, located at 1000 Alabama Avenue in Sheffield, closed its doors in 2005 and now houses a movie production company.
The original Muscle Shoals Sound Studios building at 3614 Jackson Highway is now open daily for tours as a historic museum. It has been restored to its 1970s state." (wikipedia.com)