This interesting bit of trivia about Madison County was published on August 13, 1932, edition of the Times Daily (Florence, Alabama)
FURNISHES PROBATE JUDGES
Maysville is a community in eastern Madison county with a population of 271 people, yet we are told that every probate judge of Madison county during the past 42 years came from Maysville. The Huntsville Times relates the story thus:
"The fact that every probate judge of Madison county since 1886 was either born in the little town of Maysville, or had lived there at some time in his life, was brought to light today.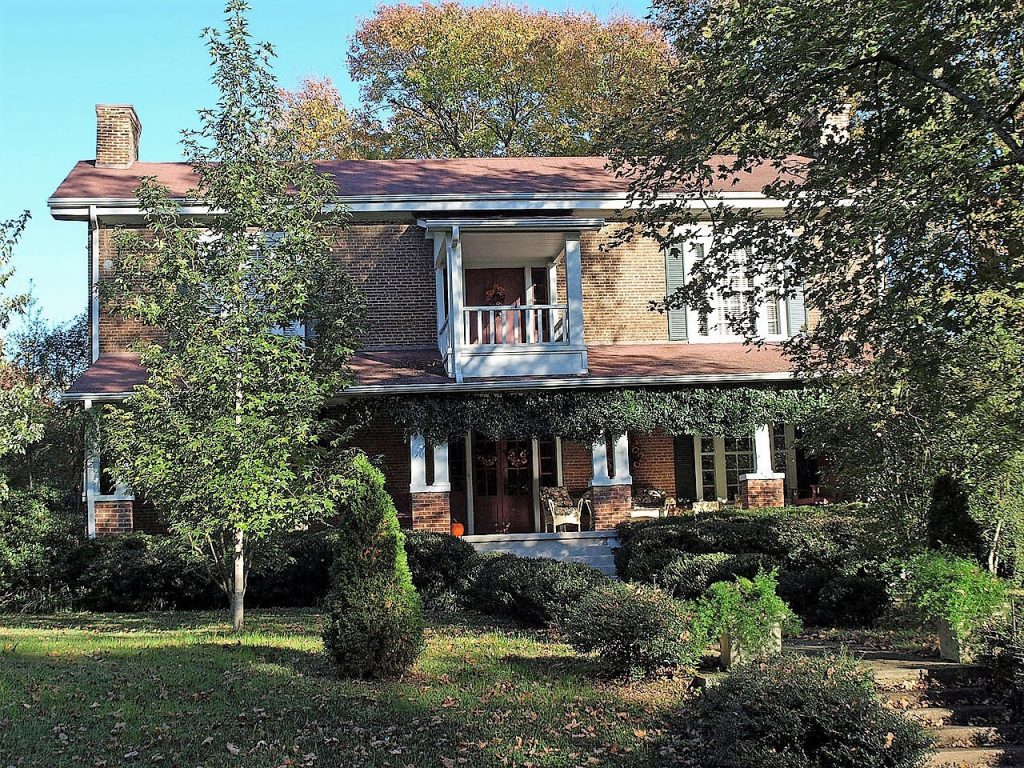 Steger House in Maysville, Alabama photograph by Chris Pruitt in 2011 submitted to Wikipedia
"The oldest of these, Thomas J. Taylor, lived there for several years before he was elected to the office. The remaining three, S. Morgan Stewart, W. T. Lawler and Thomas W. Jones, present probate judge, were born there.
"Two men, Judge Rice and Judge A. McDonnell, served for a short time in the office as appointees but were not officially elected. Rice served for Mr. Taylor upon his death in office in 1894. The other served for a short time for Mr. Lawler, killed in office in 1916.
"According to the records, Taylor took office in 1886 and served until 1894. He was succeeded by his son-in-law, Stewart, in 1897. Lawler was elected to the office in 1904 and was killed 12 years later. Judge Jones has filled the position since 1917."
Additional information about Maysville
Today, Maysville, (also known as Mayville) is an unincorporated community in eastern Madison County. It was probably named for the May family, who were early settlers there. The area was once cotton and corn fields, but with the high-tech boom created by NASA Marshall Space Flight Center, and the Missile Defense Agency, the area has transformed into a grouping of subdivisions such as Cooper Estates and Maysville Estates. A post office operated under the name Maysville from 1850 to 1955.(Wikipedia)
ADDITIONAL INFORMATION:
The Steger–Nance House (also known as the Dr. Howard Place) is a historic residence in Maysville, Alabama. It was built in 1854 by physician Francis Epps Harris Steger. Later owners included another physician, Issac William Howard, and local cotton gin owner and farmer Harry F. Nance.
Discordance: The Cottinghams
 Inspired by true events and the Cottingham family that resided in 17th century Somerset, Maryland, and Delaware, colonial America comes alive with pirate attacks, religious discord, and governmental disagreements in the pre-Revolutionary War days of America.