REALITIES
by
Dorothy Graham Gast
When I read Proverbs 31 as a teenager, I decided to try to be that kind of woman. I bought cloth to make clothes; tried to plan and prepare good meals and planted fruit trees.
It appears the rules have changed. It's not enough to care for a family, have a profession, and help run the farm. You need to be politically correct, try to look 40, or at least 50, at 74, and ready to play tennis or the stock market. I'm overweight, underappreciated, and grateful that the retirement check allows me to pay the bills. Teeth are coming out and my graying hair gets thinner each year while a waistline has become a fond memory. My kids are parents and grandparents. If I'm not in the mood to entertain my great-grandchildren I can say, "Let the grandparents keep them."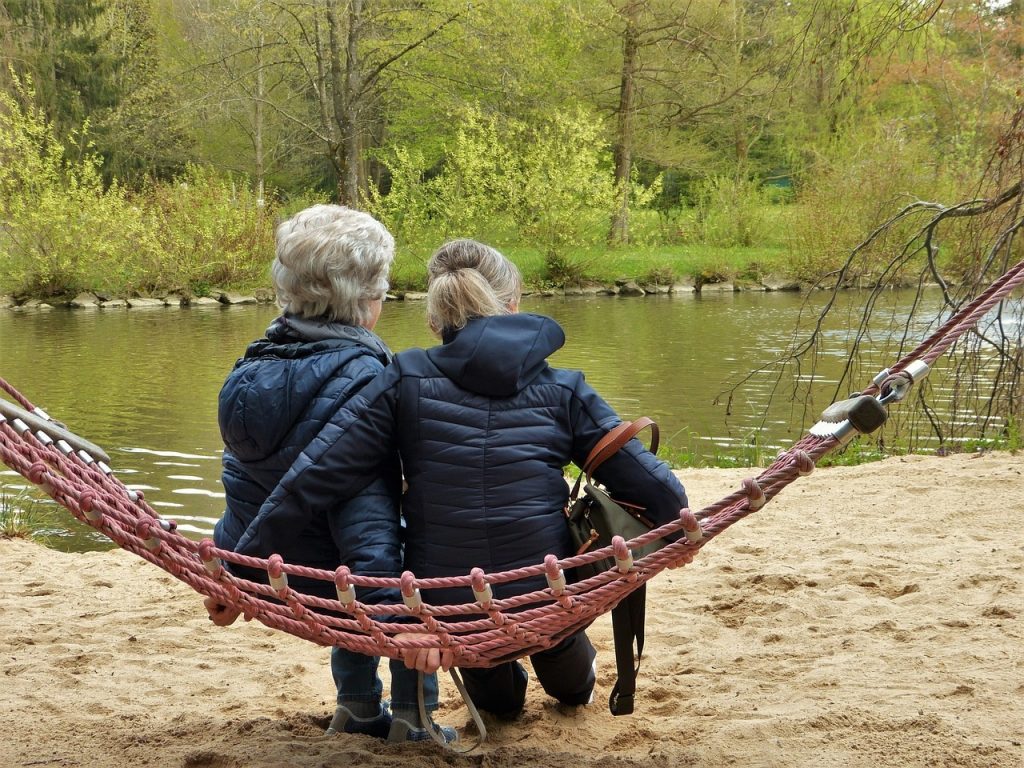 I miss cooking supper for a hungry family, after wearily returning to home and haven after the struggles of school and work. I miss meeting O. J. at the door for a snuggly hug and husbandly kiss after he returned from….anywhere.
But it's nice to fix a steaming cup of soup, a piece of fruit, and climb into jammies for a good book or favorite DVD.
Although I miss bouncing ideas off my colleagues in faculty meetings and seeing the look on a student's face when realizes, "I can do this". I miss the "I love you, teacher" notes and even the parents "Why didn't Johnny get an A" queries?" lying in a cozy bed listening to the school bus go past is very pleasant.
Solitude not loneliness
The silence in my house is that of solitude, not loneliness, and I enjoy visiting friends over the Net while I sip my morning coffee. The occasional essays I write in email allow me to feel I'm being published and my cozy mobile home is decorated with bits and pieces that remind me of those who touched my life and those I may have touched.
Hey, I'm not knocking my situation. I'm probably happier than I ever remember and have more fun than most of my contemporaries. They buried one cousin today and another, younger than I, found she has cancer. Some of my dearest friends live every day with terrible health problems and others no longer know they are in this world. My blessings have far exceeded my expectations and there is no one that I am responsible for, except maybe the prayers that mothers maintain as long as we live.
Grand illusions of heroic deeds have faded
Dreams I never really expected to come true are being fulfilled and I love mothering the whole community, yet many days I feel like a failure. I had to give up firefighting because it is difficult when you have to wear adult diapers because you pee whenever you lift more than 40 pounds. When we have a medical emergency instead of praying for the health and safety of the patient, I find myself praying that I do not have to do CPR and passing out myself before the ambulance gets there.
The grand illusions of heroic deeds have faded to the reality that we do what we must do, we hang in there no matter hard or dismal the situation, and we depend each day on the guidance and the grace of our Father who remembers how frail we are. How much he loves us and how tenderly He comforts his trembling sheep!
Faith and Courage: 2nd edition -A Novel of Colonial America (Tapestry of Love Book 2) 

Inspired by real people and actual events, the family saga of colonial America continues with Ambrose Dixon's family. Faith and Courage

presents

the religious persecution of Quakers in Pre-Revolutionary War days of America intertwined with a love story.
Dorothy Gast lives in Romulus, Alabama on the Graham family farm. She taught in Tuscaloosa County Schools for nearly 30 years. She has a "Mine, yours, and Ours" family. She has volunteered in numerous organizations after her husband's eight year struggle with Alzheimers' ended. She helped organize a volunteer fire department after she was 60 and served as board secretary and nationally certified firefighter after extensive training. Her attempts to get the community reading failed, but she contributed books to the new Sipsey Valley high school from the library in her home friends helped her establish.She is known locally by the silhouettes she cuts free hand of children. She began to write nostalgia stories after a grandson asked her to write down the stories often told at family events.