MONTEVALLO
Transcribed from The Shelby Guide, Columbiana, Alabama May 4, 1868
We paid a visit to this flourishing town last Saturday. It is situated in this county, on the Selma, Rome and Dalton Railroad, 18 miles west of this and 55 miles from Selma.
The adjacent country abounds in minerals, and the valley lands are rich and productive. The trade of the place is very heavy, principally from the counties of Bibb, Blount, Jefferson and Tuscaloosa, consequently, there are a number of large business houses in the place which are well filled with goods.
Two women seated on the porch of a house in Montevallo, Alabama (Alabama Department of Archives and History)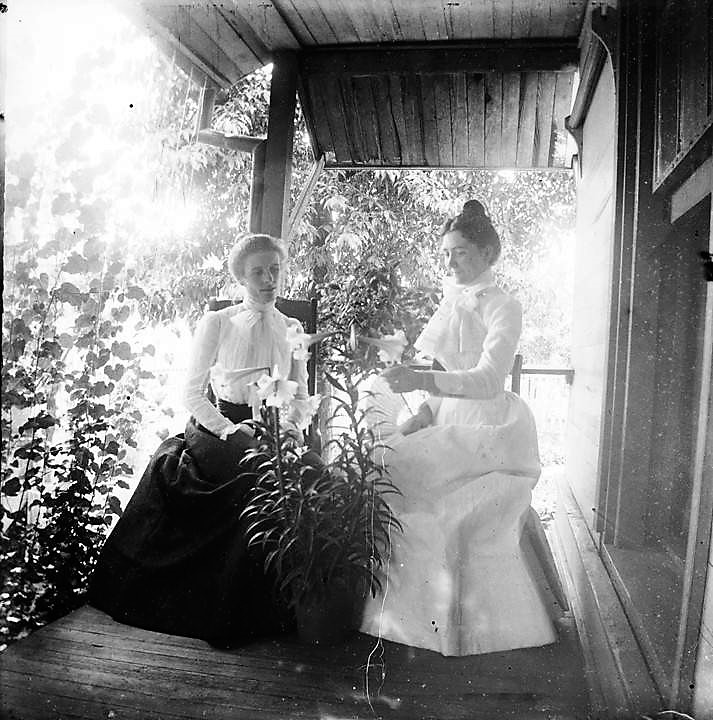 Businesses in early Montevallo
Prominent among those are house of H. C. Reynolds & Co., Lyman & Davis, Steele & Vandergrift, J. M. Denson & Sons, Brown & Adams, dealers in dry goods and groceries; C. S. Rowley, Lynch & Nabors, dealers in groceries, and Fowler & Davis, druggists. The professions are ably represented – the law in the persons of Paul H. Lewis and Burwell B. Lewis, of the firm of Lewis & Leeper; medicine, by Drs. Wilson and Davis.
Edmund King House, ca. 1934 Highland & Bloch Streets, Montevallo, Shelby County, AL (Library of Congress)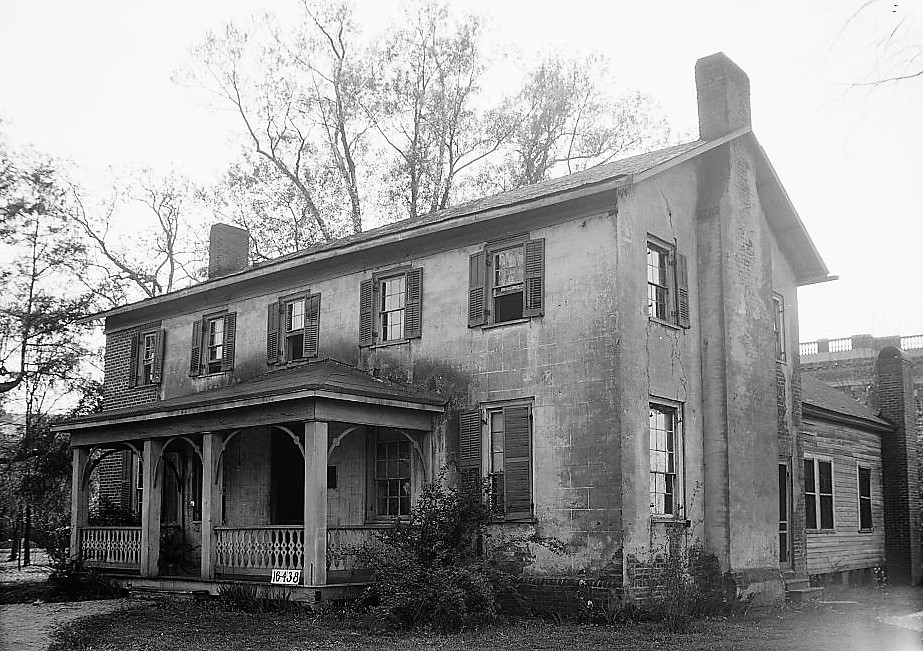 Schools and churches
The Schools – male and female – are excellent, and under the charge of gentlemen well qualified for the positions assigned them. Maj. A. D. Bailey has charge of the first named and the Rev. —- Merideth Presbyterian minister, of the latter. Of churches, they have three, Methodist, Baptist and Presbyterian.
Messrs Lyman & Davis have recently established a Factory on the creek which passes by the town, the extent of which we did not learn, but the thread they turn out is equal to any made in the State. The water power is sufficient for a much larger quantity of machinery than it now operates and is easily controlled.
Montevallo ca. 1970s (Library of Congress)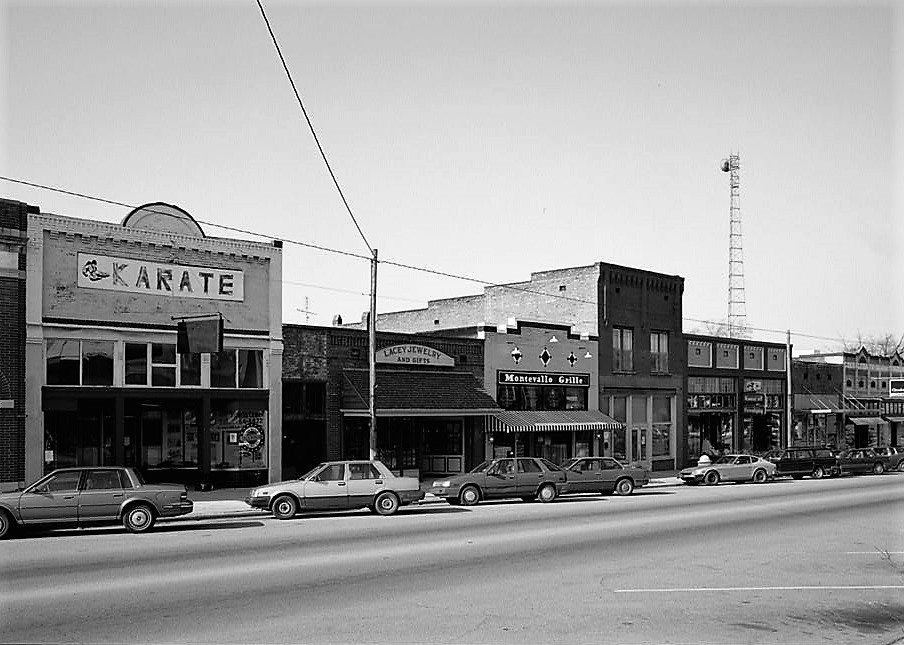 Taking it all in all Montevallo is an inviting place to live at – none more so in this section of country.
Prior to statehood, Alabama was a vast wilderness with a large Native American population. It is only natural that when new immigrants from other states arrived, conflicts over the land would arise. Soon, these small conflicts exploded into war.
Alabama Footprints Confrontation is a collection of lost and forgotten stories that reveals why and how the confrontation between the Native American population and settlers developed into the Creek-Indian War as well as stories of the bravery and heroism of participants from both sides.
Some stores include:
Tecumseh Causes Earthquake
Terrified Settlers Abandon Farms
Survivor Stories From Fort Mims Massacre
Hillabee Massacre
Threat of Starvation Men Turn To Mutiny
Red Eagle After The War