Early film of Montgomery in 1914 was discovered in the Alabama State Treasurer's vault. Thankfully, it was turned over to the Alabama Department of Archives and History and they were able to restore and preserve the film.
Filming the movie in Montgomery, 1914
The motion picture industry was in its infancy in 1914 when this film Present and Past in the Cradle of Dixie was made by the business community of Montgomery as a publicity film to show around the country.
An article in the Montgomery Advertiser announcing the film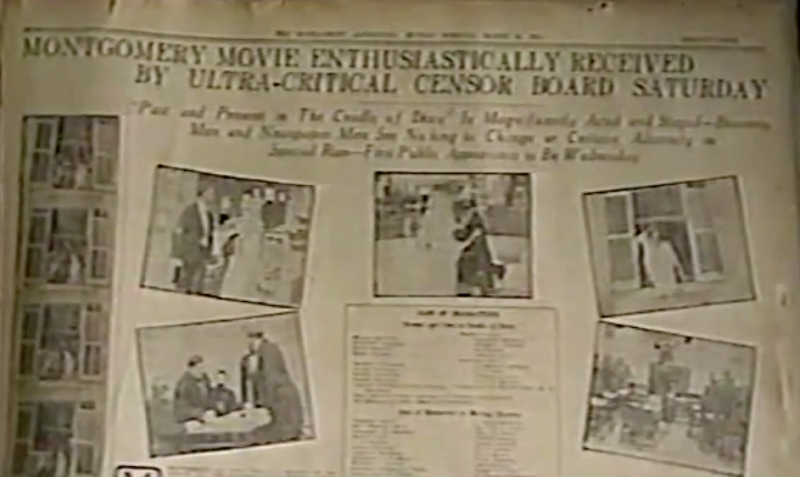 It is believed it was created to induce people to come to Montgomery and reduce the tension between the north and the south after the Civil War.  There was also the hope that people would relocate in Montgomery and perhaps move there companies here. During a scene near the end when ladies jumped out of the window, one of the actresses actually broke her leg.
A documentary on the film and its discovery can bee see below
Offices of Jefferson Davis and his Cabinet during the time this City was Capitol of the Confederacy, Montgomery, Alabama postcard dated August 25, 1914
Fine Residences on Perry Street postcard dated July 1914

The silent film has wonderful scenes of the city of what Montgomery looked like in 1914. There is a story plot in the film about a southern belle and the romance of a gallant gentleman from New England. The young lady takes the gentleman on a tour of Montgomery and they stop at the state capitol to see the 50th anniversary of the reenactment of Jefferson Davis' inauguration. The film includes a series of flashbacks of the inauguration.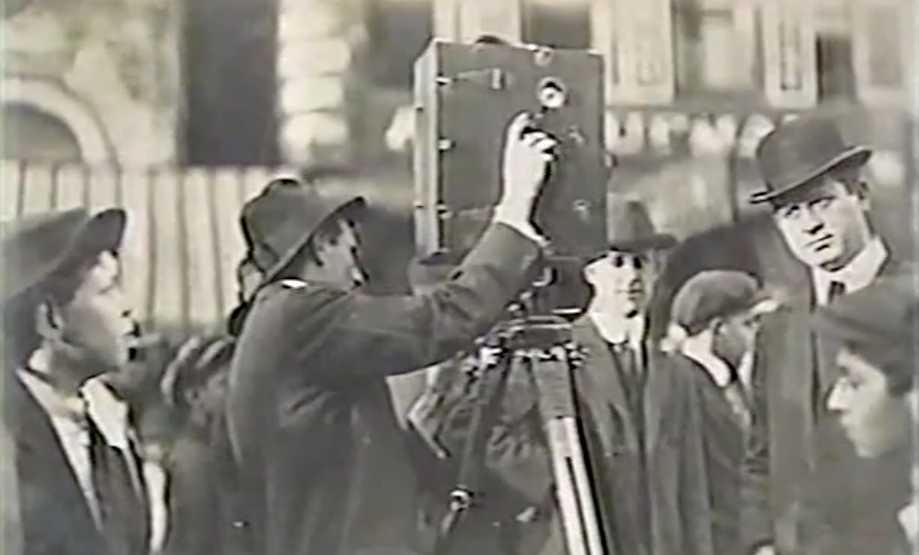 Cars from 1914 drive from Union Station, down Commerce Street, S. Perry Street to Morningview. The film was made over a period of two days with many local citizens participating. The Alabama Department of Archives and History has also preserved a playbill from the film.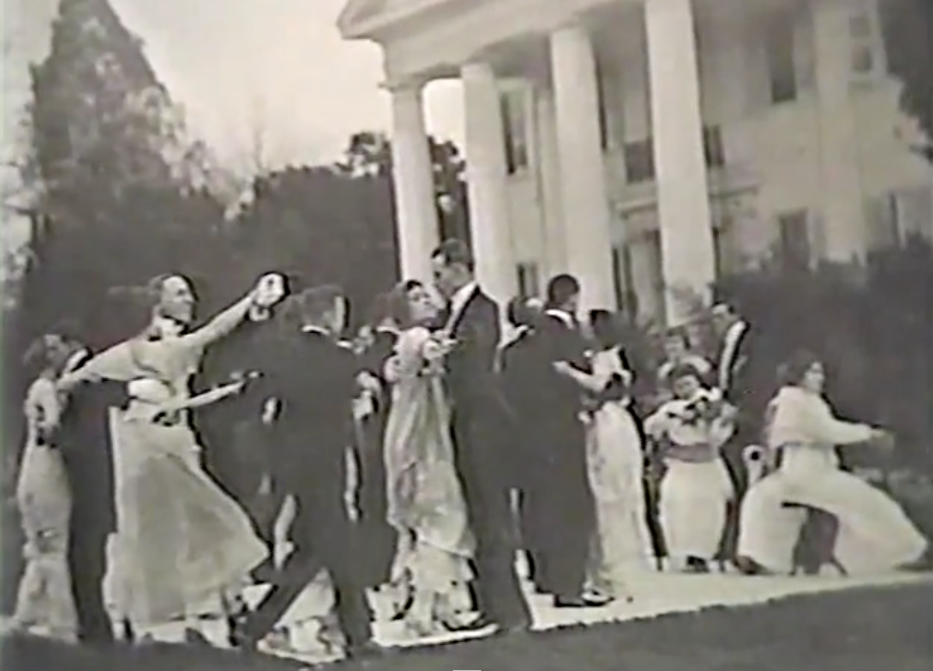 As a family historian, do you have friends and family ask you how to get started in family research? This is a hard question to answer in a few minutes. Refer them to the book below to help them get started in this fun hobby. Purchase several – Books make great gifts!