The "Old Tooth Pullers"
by
Hylott L. Armstrong, Jr.
Sometime in the 1920's my Grandfather, William Henry ("Bill Henry") Crawford, moved from Edgewater (a mining town near Ensley) to the unincorporated Town of Shelby, Shelby County, Alabama. Accompanying him was his daughter (my Mama), Emma Dell Crawford. His first wife, Emma Theodosia Merrell-Crawford, had died several years earlier. Bill Henry followed (among others) the trade of carpentry.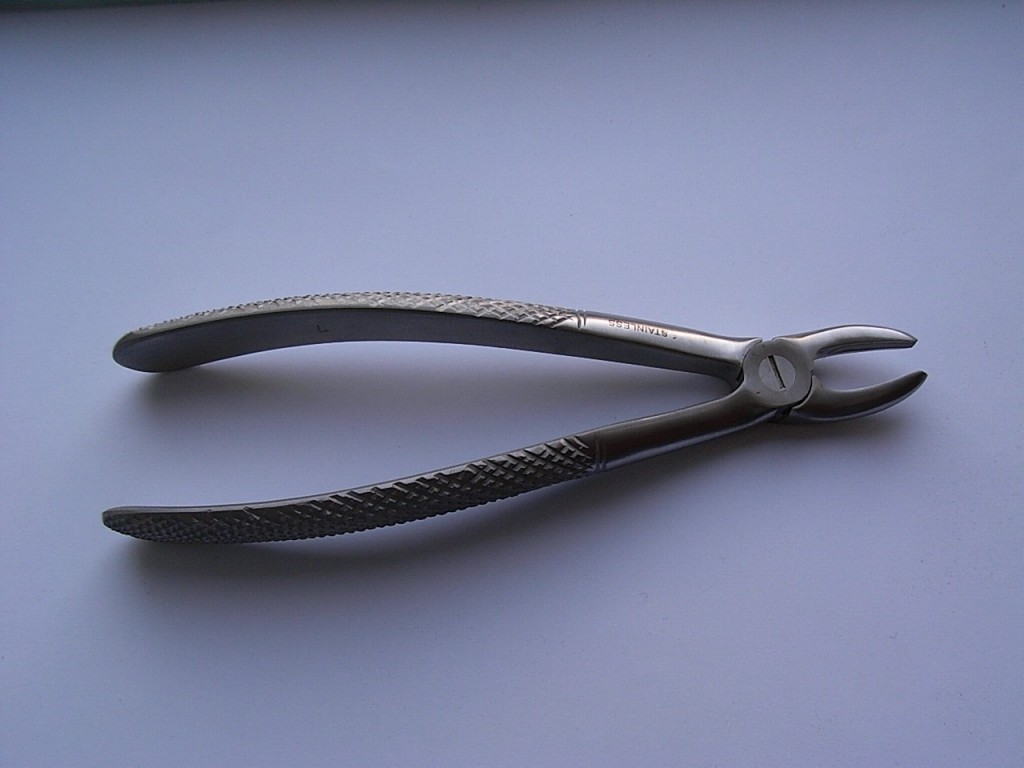 He had no training
Either before or after their move to Shelby, Bill Henry acquired from some unknown source a set of dental extraction forceps. During the course of their residing in Shelby (County) he used this instrument to extract the teeth of other people suffering from a toothache. To the best of my knowledge and belief, he had absolutely no training or prior experience that would have qualified him for the performance of such services. Also, to the best of my knowledge and belief, he did not provide such service on a "for profit" basis, but rather did it as an accommodation.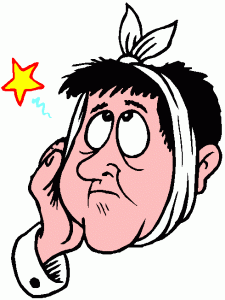 Mother extracted teeth
Bill Henry died in the early 1940's. My Mama subsequently fell heir to these subject dental extraction forceps.I was born in 1936 in the Town of Shelby. During my childhood, I clearly remember Mama continuing on a regular basis this unofficial, unlicensed and, to some perhaps, unethical practice of extracting teeth. Her only qualification to do so being the possession and ownership of the dental extraction forceps. The subject instrument was never called/referred to by us as being dental extraction forceps, but rather was simply know as the old tooth pullers.
No dentist in town
Her dental patients became such by and as a result of their experiencing a severe toothache and (1) the fact that there was no dentist in or near the Town of Shelby and (2) they did not have sufficient monetary means to travel elsewhere and to pay a professional licensed and practicing dentist to perform the extraction. The nearest dentist was located in Columbiana, Shelby County, Alabama, which was some five miles distant from the Town of Shelby and the only means of getting there was to either walk or by automobile. The road to Columbiana was not only unpaved, but was treacherous to drive because of the many miry mud holes that had to be traversed. Additionally, the number of persons in The Town of Shelby who owned an automobile were very, very few.
My recollection of the performance of these extractions by my Mama is that the request for such service would seemingly always come after dark and most usually late at night. In most instances we would have already retired for the night when a, "knock, knock, knock" would be heard at our back door followed by, "Miss Emma Dell? . . . . . . . Miss Emma Dell?"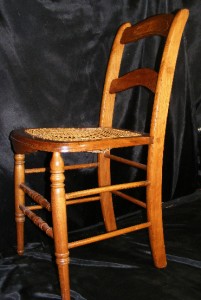 Sit in a straight back chair
In response, my Mama would get up from the bed, get dressed and let the person in. She would seat them in a "Straight Backed Caned Bottom" chair in our kitchen. There was no preparation for the extraction . . . . . . no attempt to sterilize the old tooth pullers and nothing provided or offered to the patient to attempt to reduce the pain of extraction.
When the tooth had been extracted, Mama would put a substantial quantity of kitchen salt in a glass, fill it with warm water from the cast iron kettle that always sat on our kitchen stove (a cast iron wood burning variety), stir and hand to the patient with instructions to, "Wash your mouth out good with this!" The patient would then leave (always thanking Mama profusely) and we would return to bed.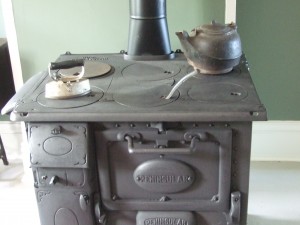 They begged her to pull the tooth
Instances of special circumstances that I remember include that of a very elderly lady, whose son and two daughters brought her to our house on a Saturday afternoon. They told my Mama that they were just returning from a trip to Columbiana to have the elderly Mother's tooth extracted, BUT the dentist had refused to extract the tooth because of the fact that the lady had a "heart problem" and he was concerned that the extraction would result in serious ramifications, probably including her death.
The elderly lady and her three children literally begged Mama to pull her tooth and offered profound verbal assurances that in the event something happened to her as a consequence that they would not hold Mama responsible. Mama pulled the tooth. The lady survived and to the best of my knowledge and belief without any complications whatsoever. And she and her children continued for many years subsequent to that event to express their continuing appreciation to Mama each and every time they had occasion to speak to her.
Once Daddy pulled a tooth
Yet another unusual instance also occurred on a Saturday afternoon. To the best of my recollection, this was, in fact, the last extraction that the old tooth pullers were used for. A local white man, C. R. ("Cliff") Montgomery, came to our house saying that he was "dying with a toothache" and requested that it be pulled. In this instance, and this instance only, Daddy (Hylott L. Armstrong, Sr.), became the dentist.
He had Mr. Montgomery lie down on his back on our front porch, which had been converted from wood to concrete material. Daddy then positioned himself astride Mr. Montgomery, placing each of his knees in or at the point of each of Mr. Montgomery's arm-pits. Daddy then took the old tooth pullers in his right hand and placed his left hand on Mr. Montgomery's forehead to brace against the force of his pulling the tooth. When the tooth came loose Daddy had forced Mr. Montgomery's head up off of the concrete floor and the downward force of his left hand abruptly pushed the patients head back on to the floor . . . . . . . the result was a very audible "thump" of his head against the floor. Nonetheless, the tooth got pulled; Mr. Montgomery was relieved of his severe toothache; and after "rinsing his mouth out good" with the warm salty water solution he was on his way expressing Thanks and Appreciations as he departed.
Check out these books by Alabama Author Donna R. Causey
Vinegar of the Four Thieves was a recipe that was known for its antibacterial, antiviral, antiseptic and antifungal properties for years. It was even used to cure the Bubonic Plague. See President Thomas Jefferson's recipe in

 

VINEGAR OF THE FOUR THIEVES: Recipes & curious tips from the past now in paperback