MR. WILLIAM POWERS DEAD
Another of Lauderdale's Oldest and Best Citizens Gone
(transcribed from Times Daily July 24, 1890, Florence, Alabama)
This well-known citizen of Lauderdale county died at his home six miles north of Florence on Saturday, the 19th inst. Mr. William Powers was born in North Carolina in 1810, and when a small boy came to Lauderdale. At his home where he died he had lived forty-five years.
Was a tax assessor
He was once, before the war, tax assessor, and for half a century was a prominent and influential man in the county. Although not a highly educated man himself, he succeeded in educating his children, to adorn the homes and educational institutions of our town and country.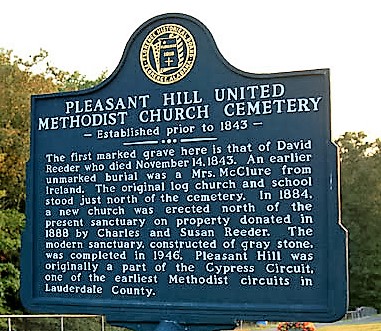 Wanted to remain free from debt
One of the ambitions of his life was to see all his children educated and another was to remain free from debt.
It is thought that his death came from a severe attack of la grippe, which he had last spring and from which he never recovered.
Mr. Powers had a large number of relatives and friends who mourn his death.  (He is buried in Pleasant Hill Cemetery in Lauderdale County, Alabama)
Start researching your family genealogy research in minutes.

 

This inexpensive Ebook has simple instructions on

 

how to get started with FREE sources. Download 

WHERE DO I START? Hints and Tips for Beginning Genealogists with On-line resources 

to your computer immediately with the a FREE APP below and begin your research today!
Reviews
"This book was very informative and at a very modest price. One web site I may have missed in your book that has been very helpful to me is genealogybank.com. I found articles about several of my ancestors in their newspaper archives. Thank you for your great newsletter and this book."
"The book was clear & concise, with excellent information for beginners. As an experienced genealogist, I enjoyed the chapter with lists of interview questions. I'd recommend this book to those who are just beginning to work on their genealogies. For more experienced genealogists, it provides a nice refresher."