PAINT ROCK VALLEY, ALABAMA PIONEERS
(posted to public stories Ancestry.com by
genealogygeek)
Flanked by steep mountains and threaded by a meandering river, Paint Rock Valley in the northeast corner of Alabama is one of the most beautiful valleys in the state. Lush and green, it has been called "a little sister to Virginia's Shenandoah", which is a name derived from a Native American expression meaning, "Beautiful Daughter of the Stars". Isolated from the rest of the state in the northeast corner of Jackson County, it is a "little kingdom", set apart… unspoiled.
Until comparatively recent times, the residents of some of the outlying communities lived in a state of isolation that is hard to envision today…As late as 1916 a report of roads in the area noted that the one dirt road heading up to the town of Francisco on the Alabama/Tennessee state line, about 10 miles up from the main valley, crossed the Larkin Fork twenty-five times in one five mile stretch, when the road wasn't actually running in the creekbed itself.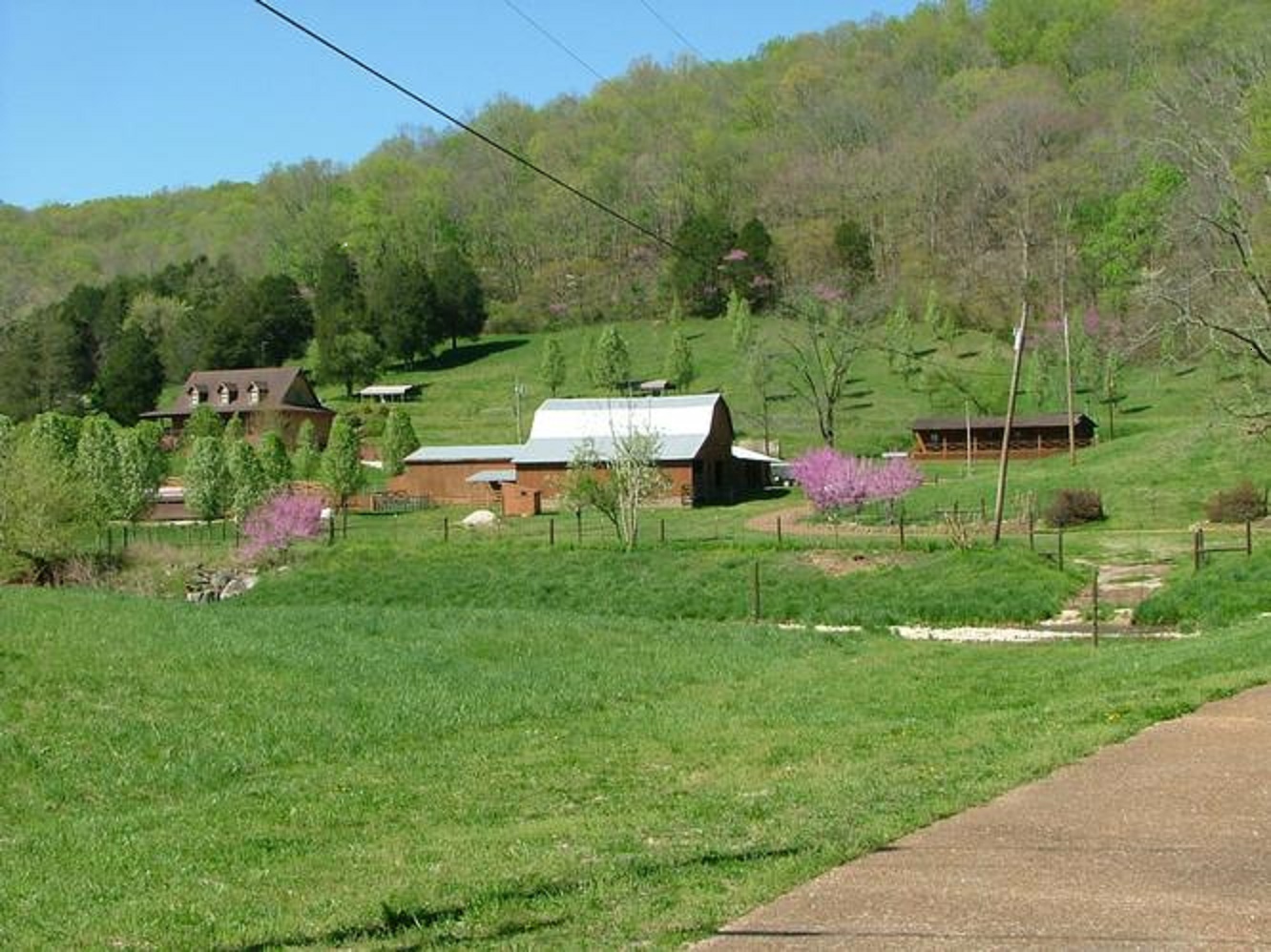 Paint Rock, Alabama highlighted (Wikipedia)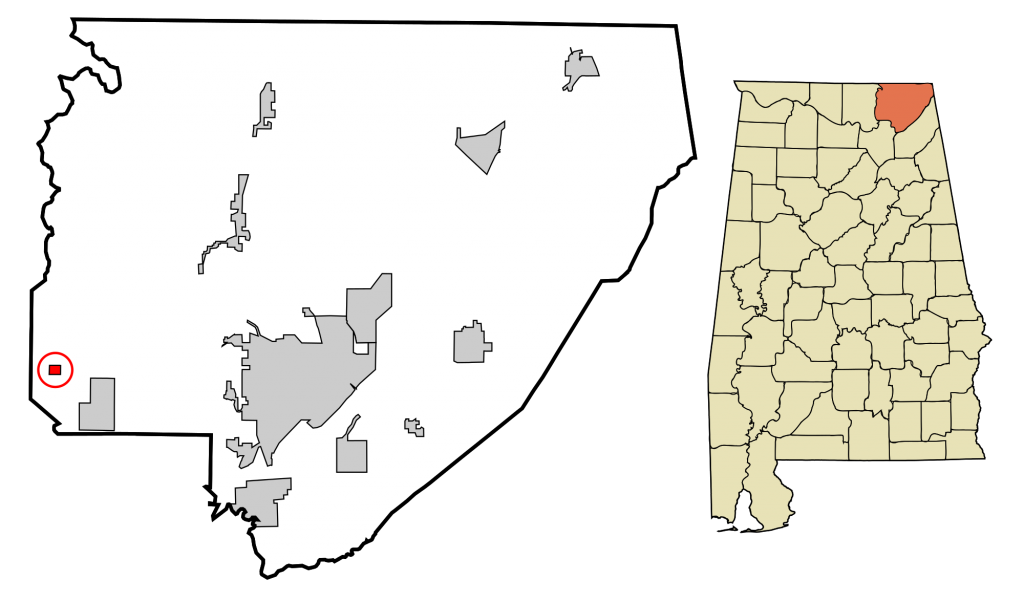 Paint Rock River (Wikipedia)

Water is a peculiar shade of blue-green
The waters of Larkin Fork run a peculiar shade of blue-green, a color imparted when the water percolates through limestone underground. The primary sources of all the valley's streams are springs emerging from limestone caves at the base of the Cumberland plateau. These feed into the Paint Rock River which supports a hundred different species of fish and 45 mussel species, two of which are found nowhere else in the world, the pale lilliput and the Alabama lampmussel.
Click to see how to
When Grandfather John Henry Kennedy, who was born in Francisco, decided to take his wife Minnie Jo, son John, and daughter Dixie to visit the remnants of his old home and a few remaining family members, it was an arduous journey. This was probably around 1924. Driving up from Montgomery, they had to leave their automobile in Huntland, Tennessee and hire a wagon driver with horses to make the trip back down into Alabama. Dixie remembers this as, "a bumpy ride on a winding dirt road". They had to ford the creek in the wagon to arrive at her Uncle's "nice white frame house". She said, "It was in a pretty valley." She also remembers seeing only a chimney standing, where the now burned out log home of her grandparent's had once stood; the home of Samuel and Tennessee Kennedy. Her father, John Henry, would not look at it; he turned his head to look the other way.
John Henry Kennedy worked on the Wilson Dam Project
John Henry Kennedy, born in 1860 just before the outbreak of the Civil War, pointed out to his family the location of the one-room schoolhouse where he had taught school when he was just a youth of about 16 or 17 years old. In those days there were no "free schools", that is, taxpayer supported schools. Each community had to establish such schools as they saw fit. John Henry later served as Chairman of the Board of School Trustees in Montgomery, Al. around 1910. Also, he worked on the Wilson Dam Project in Florence, Al during 1918-1924, which, when completed, had a generating capacity of 675,400 kilowats of electricity. In 1933 the completed project so amazed and inspired the newly elected President Franklin Roosevelt, he created the Tennessee Valley Authority. Wilson Dam was the first of nine TVA dams on the Tennessee River, setting the standard for the nation for future waterways improvements.
Wilson Dam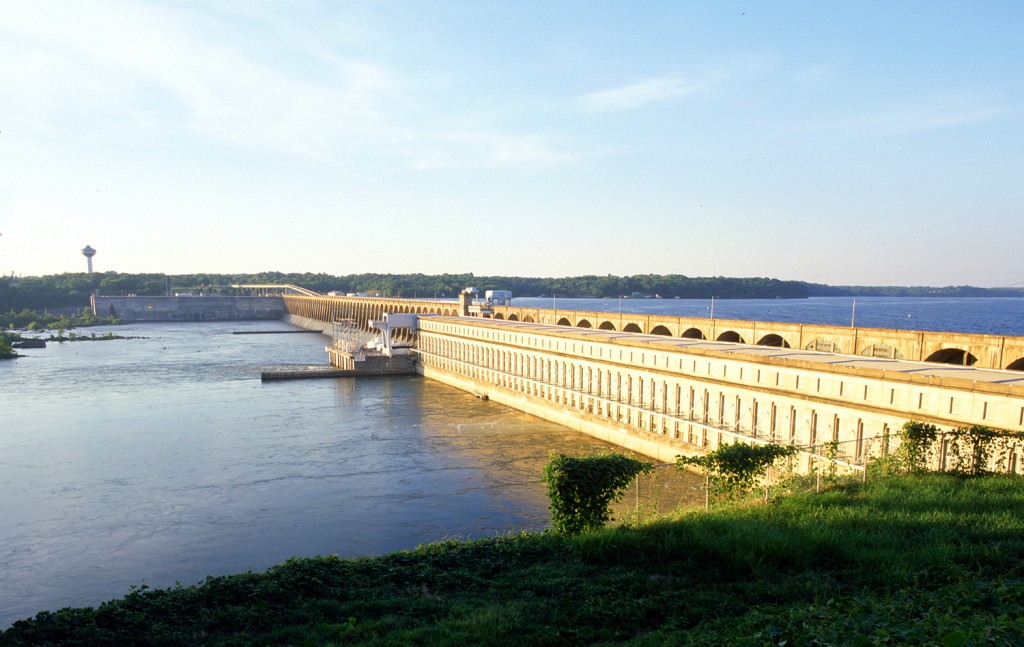 Electricity in 1949
In contrast, electricity didn't reach the upper Paint Rock Valley until 1949. Today, the little settlement of Francisco on the Alabama /Tennessee state line is marked by hardly more than an old tumble-down shack once known as the Francisco Post Office. The Beech Grove Cemetery on the other side of the road is the final resting place of some of Paint Rock's early pioneers… Among them, John parents. Samuel Kennedy, murdered by Bushwhackers during the Civil War, and Samuel's wife, Tennessee Leander Wilson Kennedy, witness to this tragic event. Samuel had been hung in his own cornfield for selling corn to the Union army upon their demand in 1864. Afterwards, Tennessee, expecting their fourth child was left, a widow to rear their four children, overcoming unbelievable odds. She lived until 1915, also raising two of her grandchildren whose mother, Susan had died shortly after childbirth. Also buried at Beech Grove Cemetery is Samuel & Tennessee's oldest son, Squire Elias James Daniel Kennedy, who became Justice of the Peace for that jurisdiction and a life-long contributor to the newspaper, "The Progressive Age", in Scottsboro, the county seat. Squire E.J.D. Kennedy died in 1940.
Paint Rock Valley (from Paint Rock Valley Lodge and Retreat
Neutral residents were called Nickajacks
Samuel was the youngest of several sons of Stephen Kennedy. It is generally believed that Stephen was married twice. Sons by his first wife were thought to have been supportive of the Union and sons of the second wife, supportive of the Confederacy. For the most part the residents of Paint Rock Valley were attempting to remain neutral. The citizens in this area of north Alabama and east Tennessee who had held firm in their stance of neutrality became known as Nickajacks.
Recognizing the strategic importance of the Tennessee Valley, Union forces occupied all of Jackson County north of the Tennessee River during most of the Civil War. This made foe considerable uneasiness among the residents. Small units known as "wedges" were sent through the county to plunder and demoralize Southern supporters. These raids led to retaliation by Confederate partisans and, as the war dragged on, to savage guerrilla skirmishes. Tennessee Kennedy would hide her children in a hollow tree for protection when these men came through, burning their fences, stealing or running off their livestock. These were terrible and terrifying times in the South.
Samuel had been caught in this awful "fratricidal conflict", and had intended no harm to anyone. His wife, Tennessee thought she knew who his attackers had been and stated in a letter many years later, that she had forgiven them. This band of hooded men had burst into their home on a Saturday mid-October morning as Samuel sat at the breakfast table, eating his cornbread, and marched him out into his cornfield, where he was hung as an example to intimidate those who might be willing to share their crops or livestock with their Union "brothers". The names of these men is not known, nor was anyone ever prosecuted for this senseless crime. The name of Samuel Kennedy is, however, remembered well and he was thought of as a very fine man throughout the Valley.
They came to build a good life
These settlers had come to Paint Rock valley, not with retinues of slaves and old family silver to build plantations set in acres of cotton fields, but to build a good life for their families as honest farmers. They were true pioneers, raising corn, oats, wheat, pumpkins, sugar cane and perhaps a little cotton, but not much in the way of cash crops. Most would never become rich. They kept horses, mules, cattle, sheep and hogs; and corn was the staple. This was just the sort of agrarian society that Thomas Jefferson had envisioned for the nation; a society comprised of medium-sized self-sufficient farms upon which a truly republican government could be founded.
Pristine and unspoiled was the way they had found this place. Jackson County historian, John Robrert Kennamer, describes the virgin timber and Sycamore trees so large that "W. W. Thompson's father led his horse with the saddle on through a big hollow cut." Since W. W. Thompson was a preacher in 1862, we have no reason to doubt his word in this or other religious matters. Kennamer also states that deer, bear, panther and wolves abounded in these woods and caves and wild turkey were as plentiful as barnyard chickens. The bear welcomed their new neighbors with open paws, usually paying them nocturnal visits where they would partake of the generous fare as found in a farmer's cornfield.. A typical black bear could sit down for supper and easily consume a heap of 50 ear of corn.
Davy Crockett explored Jackson County
Early in the nineteenth century, Davy Crockett had explored most of what is now Jackson County and is said to have carved his name on a tree in upper Paint Rock Valley. The Paint Rock River is a free-flowing tributary of the Tennessee River. According to the Nature Conservancy, it is one of the most biologically important regions of the state for both aquatic and plant and animal associations. The Watershed encompasses about 318 square miles. On top of the plateau within the watershed, isolated ponds dot the landscape. White fringeless orchids are often found around the pond perimeters and rare dragonflies are found in the waters. In 1996, a group of local residents and landowners formed a nonprofit organization known as the Paint Rock River Initiative for the purpose of protecting the river and its watershed.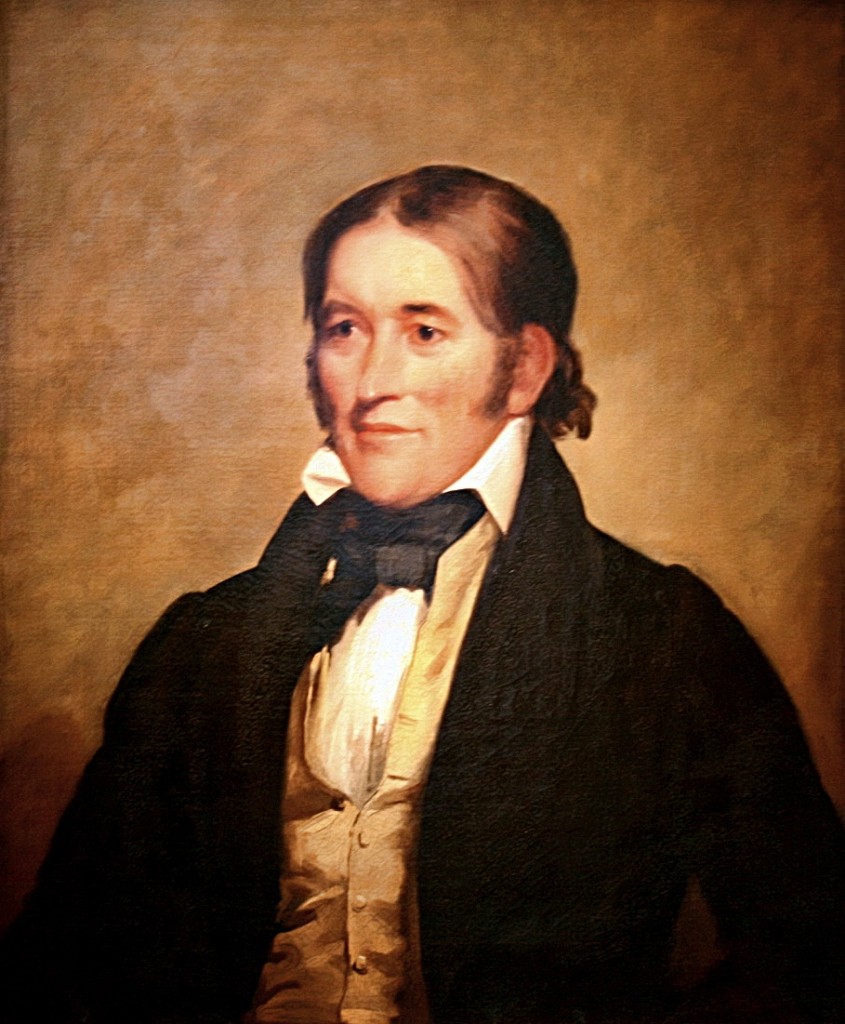 This initiative received federal funding for such purposes as building a riparian buffer along the creeks that feed the river to prevent livestock from entering and contaminating the water. Funds were made available for drilling for well water for the livestock and fences to protect these beautiful streams from becoming drainage ditches for agricultural runoff.
Unique rock formation called the Walls of Jericho
The watershed harbors a massive and unique rock formation known as the "Walls of Jericho" by local residents. The underlying limestone of the watershed is riddled with caves, springs and sinkholes and is a well-known destination for cavers and spelunkers throughout the U.S. Some 700 caves have been documented in Jackson County with virtually all of the entrances located on private property. Literally hundreds of caves are discovered every year. One previously unknown side entrance to Guess Cave, located in a side cove of Paint Rock Valley, led to five miles of passages with spectacular formations, and an underground stream with a twenty-five foot waterfall.
Walls of Jericho
White settlers were by no means the first people upon the land. They were preceded by many waves of native American folk, the most recent of which were the Cherokee Indians. This land was only opened up for white settlement in 1819. Alabama became a state in that year, and the new legislature, meeting in Huntsville, created Jackson County from territory acquired from the Cherokee. Previously, Chief Dragging Canoe and his followers, known as the Chicamaugas, had kept the Tennessee River blockaded and stood their ground where Tennessee, Alabama and Georgia come together, near Chattanooga, Tenn. The name Chattanooga was Creek Indian meaning "Lookout Mountain". They say you can see seven states from the mountain. Chief Dragging Canoe died in 1792, and within two years the power of the Chicamaugas was broken.
With the opening of these new lands, white settlers surged into northern Alabama. The Tennessee River, then wild and untamed, was the means by which many of these pioneers reached Jackson County. Struggling over the gaps in the Appalachians or coming down from the western valleys of Virginia, they converged at Knoxville. From this point, they set off down the river, drifting along its broad reaches in flatboats. Their final challenge was "The Narrows", where between present day Chattanooga and the Alabama line, the river bends around on itself and cuts through a mountain range.
Rapids had unusual names
Here in the Gorge of the Tennessee, they had to run the gauntlet of thirty miles of treacherous rapids, bearing such names as "The Boiling Pot", "The Frying Pan", "The Suck", etc…When the river finally calmed down, widened out and emerged into the magnificent Tennessee Valley of North Alabama, it must have seemed to these adventurers that they had indeed reached the Promised Land. The stained bluffs at the mouth of the Paint Rock River where it flows into the Tennessee must have seemed like an awesome sight to these nineteenth century explorers. Some say they were painted this orange hue by the Indians to mark the entrance to the river, hence the name.
Paint Rock River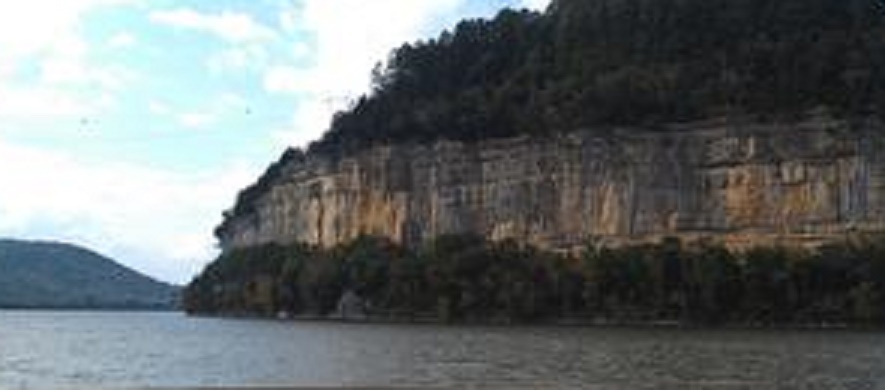 Because of its remote mountainous location, the county was known for many years throughout the Tennessee Valley as "High Jackson".The new county was named for Gen, Andrew Jackson, who was showing racehorses in Huntsville at the time. Jackson, national hero in the War of 1812 and best known locally for his military efforts in the Creek War in Alabama, a future U. S. President, became, if nothing else, controversial in matters pertaining to the Cherokee Indians…An advocate of the Indian Removal Act, he was at cross-purposes with such notable figures as Davy Crockett who lived just over the Tennessee state line at Bean's Creek on his farm called "Kaintuck" from about 1813 with his wife, Mary Polly Finley until after her death in about 1817. Her mother was supposed to be a Jean Kennedy, but little else is known about her…
Fertile Valley coves drew farmers
It was the deep fertile soils of Paint Rock Valley's coves that drew yeoman farmers of English and Scotch-Irish ancestry down from Virginia and the Carolinas in the early 1800's. One of them became known as Kennedy Cove and home to several generations of the Kennedy family. Stephen Kennedy, sometimes referred to as "The Patriarch", was in the Valley by 1830 and settled around Trenton, near Guess Creek. Stephen is thought to be buried in Latham Cemetery at the headwaters of Guess Creek. A grandson at a much later date placed a marker on what was believed to be his grave.
Stephen's descendants still remain in the area, with some in Madison County near Huntsville, others just north of the Alabama state line in Franklin and Lincoln counties. Stephen first appears in Alabama records in 1830, but was probably in Jackson County several years earlier. He came through Tennessee, leaving records in Bedford County in 1819. His roots were believed, by his grandson, John Henry Kennedy, to be in Virginia, possibly in Berkeley County and the Shenandoah Valley. Paint Rock Valley would have seemed familiar to this Scots-Irishman and perhaps a little like coming home.. Or as the slogan on the masthead of the "Progressive Age" reads, "High Jackson—Home of Hogs, Hominy, Health and Happiness". Later songwriter, Claude "Curly" Putnam, Jr., who was born in the Valley, introduced "The Green, Green Grass of Home", first sung by Porter Wagoner in 1964. The song recorded by just about every famous country music artist since, expressed his sentiments about Paint Rock Valley and the sentiments of just about all the folks who ever lived there.
VINEGAR OF THE FOUR THIEVES: Recipes & curious tips from the past
This book is a collection of household tips, medical cures, clothing care and old recipes from the 1800's and 1900's. Many of the tips, such as the household cleaners, cooking tips and ways to control pests, still work and are helpful in today's 'green' environment while others such as 'how to cure a dog of eating eggs' will make you laugh. Either way, this book will help you appreciate the difficult life your grandparents endured.
With Bonus: First two chapters of novel Ribbon of Love