FRONTIER EVANGELIST
THE JOURNAL OF HENRY BRYSON
(Transcribed from The Alabama Historical Quarterly, Vol. 42, Nos. 01 & 02, Spring and Summer 1980)
PART II
Extracted Alabama Travels of Henry Bryson
1826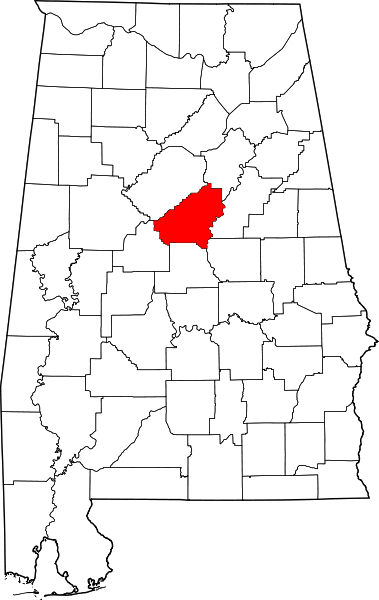 SHELBY COUNTY, ALABAMA
This day I came on down to John Seely's and here spent the night 5 miles below Willson Hill. Willson's Hill is an early name for Montevallo, probably then still in use although an 1823 map gives the present name. The city was named for the first resident, Jesse Wilson, one of Jackson's soldiers. Ibid., II, 1036; Peter A. Brannon, Adventures on the Highroad (Montgomery, 1930), 29; and Tanner, "Georgia and Alabama." There is, however, a Wilsonville near the Coosa.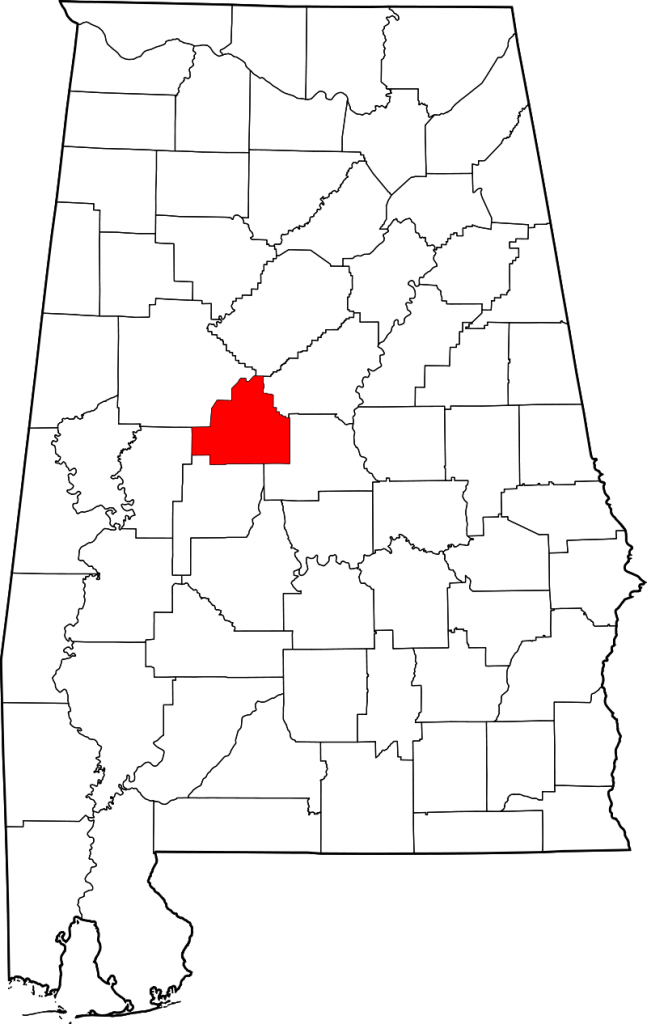 BIBB COUNTY, ALABAMA
This day I turned into the Cahaba river and went into the falls of it at a little town called Centerville [Centreville], and went on 5 miles below this on the river and stayed at cousin Johnathan Potts. (of Rev. Bryson)
Th. I came on down the river to old Town, and then took the ridge road to Sellma [Selma], and stayed this night [at] a baptist friend's house, 8 miles from Selma. Old Town or Cahaba Old Town, now perpetuated on the map only by the name Old Town Creek, was about seven miles north northeast of Marion. "General Highway Map: Perry County, Alabama" (n.p., 1949); and Calvin D. Cowles, comp., The Official Atlas of the Civil War (Washington, 1891-1895; reprinted, New York, 1958), plate CXLVIII.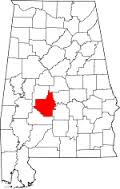 Location of Dallas County, Alabama
DALLAS COUNTY, ALABAMA
During this day I stayed at esq. James Craig's and studied over some things for sabbath. James Craig, who was born Dec. 2, 1800 in Chester District, S.C., came, after a stay in Tennessee, to Dallas County with his family. He was elected County Court Clerk in 1828. He or a kinsman operated Craig's Ferry on the Cahaba River. John Hardy, Selma (Selma, Ala., 1879; reprint ed., 1957), 181-182; and Walter M Jackson, The Story of Selma (Birmingham, Ala., 1954), 35. Also see 102, 133, 140, 185, 186.
We attended church and there were but few considering the day and the thickness of the settlement of the country. One woman fainted during the second prayer. The Rev. Alexander came this afternoon to attend a bible class at this place. He then appointed sermon at Craig's after night. There were a considerable number attended this evening. I, in the first place gave them a short sermon, and then A. gave them an exhortation, nothing for my labours.
Mon. I stayed here until after dinner, and then went in company with some of Mr. Craig's family to the other side of Cahaba River to one Mrs. Johnston's, where I had appointed to preach on Tuesday.
Shelby County Alabama Pioneers Volume I
This Volume reveals the relationships between the ACTONS, BAILEYS, CLOWER, CROWSON, LEES, NABORS, NELSON, ROBERTSON, and WILSON families of early Shelby County, AL. Notes and sources are included. Genealogy reports with all supporting evidence, wills, and deeds when available are included.