(Local news excerpts transcribed from The Butler County News, Georgiana, Alabama September 10, 1914)
Mr. Mark Carpenter and Miss Bertha Sellers of near McKenzie were married last Sunday.
W. S. Watson, popular county clerk of Greenville, was among Georgiana friends yesterday.
Several cases of diphtheria are reported at Chapman.
E. W. Sellers spent several days with his brother who is ill with typhoid fever at Defuniak, Fla., this week.
Mr. Dayton Espey was called to Birmingham Friday to the bedside of his brother, Mr. John Espey, who underwent an operation for appendicitis. Mr. Espey had just recovered from an attack of appendicitis when his brother was stricken.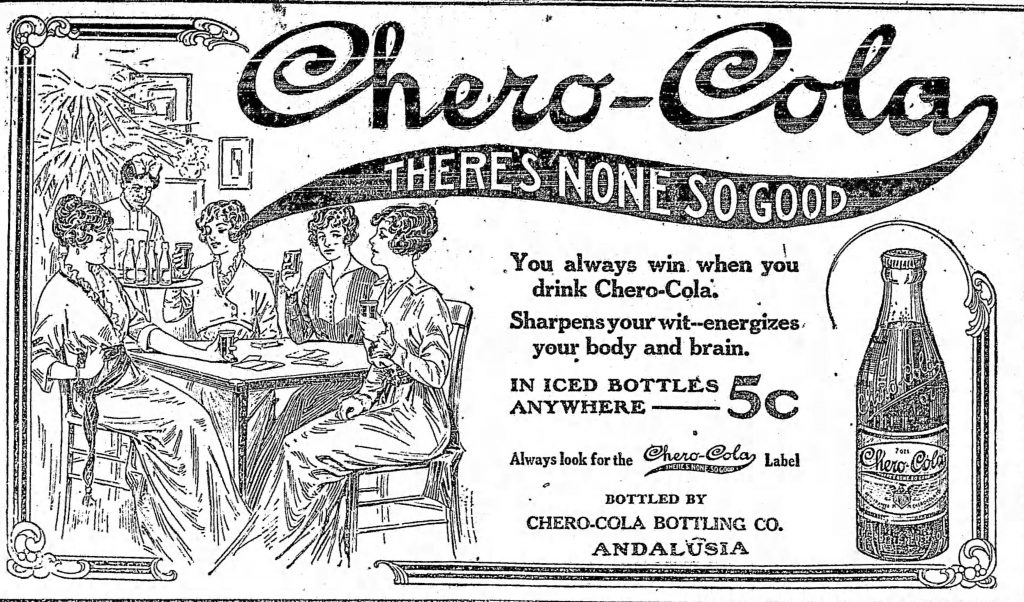 NOTICE
Mr. A. H. Feagin, of the City Pharmacy, has received 100 bushels of bur clover seed which he will supply the farmers at cost, $1.50 per bushel.
William Lewis, a young man of River Falls, is attending school here.
We understand contract for machinery for the ice plant to be erected at Georgiana has been placed and work will begin soon.
A cycle car company is in communication with the Commercial club and are trying to obtain a factory site at this point.
NAMES WITHDRAWN
The following persons have requested that their names be struck from ticket for councilmen appearing in publication of town ticket: T. M. Presley, Dr. S. R. Hartley.– Ulay W. Black, Mayor.
WINS PRIZE
Mr. J. H. Beasley, of McKenzie, won the water melon championship in the Butler County News contest this season. His entry, a pretty well shaped melon weighing fifty pounds, won the prize. Mr. Beasley is one of the best and leading farmers of his section and grows fine crops of cotton and corn as well as melons. Jasper Stuart, east of McKenzie, came second with a fine melon. Other entries of some extra fine melons were made. We have already had promises of entries for contest for next season and we feel sure the contest then will be one of increased interest.
RATTLESNAKE NEST
Charlie Hamilton and a negro tenant discovered a rattlesnake nest on the farm of J. E. Johnson last Friday. There were thirteen young snakes beside the old pair. The young snakes were killed and one of the old snakes was captured. It measured five feet in length and has twelve rattles.
Tapestry of Love: Three Books In One
REVIEWS
A picture of love and history rolled into one. A step back in time that pulls you in and makes you a part of the family and their world.Ken Flessas
Each book's writing gets stronger, characters become real, the struggles and sorrows that laid the foundation for this country.Addictedtobooks
Not only is the story entertaining, it opens the eastern shore of the early Virginia Colony to the reader as a picture book….I know this story will touch many peoples' hearts.B. Thomas
Inspired by actual people and historical events of colonial America, "The Kingdom of Accawmacke" is revealed and secrets about America's history are discovered in this well-researched series. The story begins in 17th century England during the reign of Charles I and continues a family's journey to the eastern shore of Virginia and Maryland.