John Frederick Shaeffer was born Aug 17, 1774 in Lexington District, SC and died October 24, 1859 in Perry County, Alabama. He married Magdalina Eichelberger in South Carolina. After her death in South Carolina, he moved to Perry County, Alabama where he married Priscilla Hopkins Dec. 14, 1841, daughter of John Hopkins and Elizabeth Autry. They settled in the Brush Creek area of Perry County, Alabama.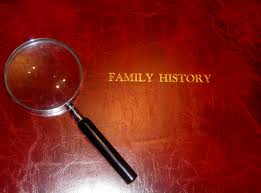 Browse the FREE SAMPLE pages (which includes a brief descendant outline in the first pages) on Amazon to see if this is your family line.
Spent days copying records
I spent days in courthouses, libraries, and cemeteries, as well as considerable expense copying records, only to often discover that I was following in another genealogy researcher's footsteps. I could have saved myself time, effort and a lot of money if I'd only known of their research earlier.
Take advantage of the genealogy research of others and download in minutes to your computer or E-reader today. Read the FREE sample pages of the book instantly in your browser with the FREE Amazon.com's Kindle Cloud reader to see if this is your family line.
Some descendant surnames of John Frederick Shaffer include: ALLEN, ATWELL, BAILEY, BAMBERG, BARTON, BENNETT, BINGHAM, BLAKE, BOGGS, BRASWELL, CARROLL, CLEGG, COLE, COOPER, COX, CRAWFORD, CUMMINGS, DAVIS, DUKE, EICHELBERGER, ELLIOTT, ELLIS, FERGUSON, FISHER, GREEN, GREENE, GRIMES, HALL, HAMILTON, HARDY, HENRY, HODGES, HOLLAND, HOOD, HOPKINS, HORN, HORNE, HUBBORT, HUBBERT, HUTTO, JACOBS, JOHNSON, LATHAM, MARSHALL, MASSENGALE, MASSEY, MCALLISTER, MELTON, MILLER, MONEY, MONTS, MOORE, MOSS, NICHOLS, OSWALT, PARISH, PAYNE, PERKINS, PERRY, REDD, REDFORD, REDUS, RHODES, ROSELLE, RUSSELL, SCHUMPERT, SEAGLER, SHAFER, SHAW, SHUMAKE, SMITH, STARNES, STEADMAN, SUGGS, TAYLOR, TEMPLE, TERRY, THIGPEN, THOMAS, THORNTON, TUCKER, WASHBURN, WEMYSS, WHARRY, WHEATON, WHITE, WHORRY, WILLIAMS
Download and read Some Descendants of JOHN FREDERICK SHAEFFER (1774-1859) on your computer or smartphone with FREE APPS!
Use the Search/Find feature on your electronic device will assist you in finding names or places in this E-book. Click below to see how.
Some Descendants of JOHN FREDERICK SHAEFFER (1774-1859)