Work at a sawmill was hard in the good old days! Can you imagine the strength it took to do this?
MEMORIES OF WALKER COUNTY, ALABAMA
by
JACK O. NIX
I grew up in Walker Co. Alabama between Carbon Hill and Nauvoo. My Grand Father John Thomas Nix had a sawmill on his property and one of the things he cut was Rail Road Cross Ties.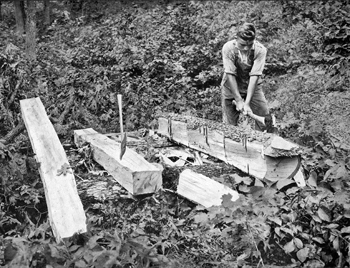 Walking out of woods with cross tie on shoulders
One of the stories that were passed down to me was that my Dad, Grady Chester Nix, could put one of the Cross Ties on his shoulder and walk out of the woods with it. That was quite a feat for a man only 5 foot 8 inches and about 155 lbs.
Learn more about the difficulties our ancestors faced in this historical fiction series, Tapestry of Love, which is inspired by true events and an actual colonial family who settled on the Eastern Shore of Virginia in 1638 and migrated to Alabama in the 1800s
I also recall that when I was about 6 years old my Dad had a saw mill and on occasions he would allow me to ride on the carriage and set blocks. Setting blocks is the act of moving the log sideways and this determines the thickness of the plank you are cutting.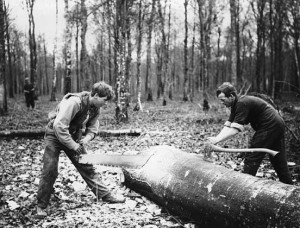 Two men cut trees with cross cut saw
There would be a couple of men who would cut the trees down with a cross cut saw; no gasoline powered chain saws then. They would also cut the logs to length so they could be skidded to the mill using a team of mules handled by another worker.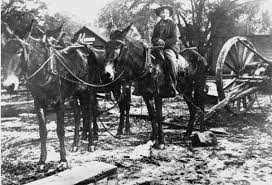 Couple of men rolled the logs up the ramp
There was also an ax man that trimmed the limbs off before the skidding took place.
Since it has been over 75 years I do not recall all of the crew but at the mill there would be a couple of men who rolled the logs up the ramp and onto the carriage and an off bearer who caught the slabs that were to be discarded and another worker to catch and stack the plank that we were keeping plus my dad who was at the controls moving the carriage and the log thru the saw. It is good to remember the old time and to remind ourselves how good we have it today.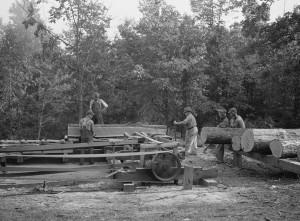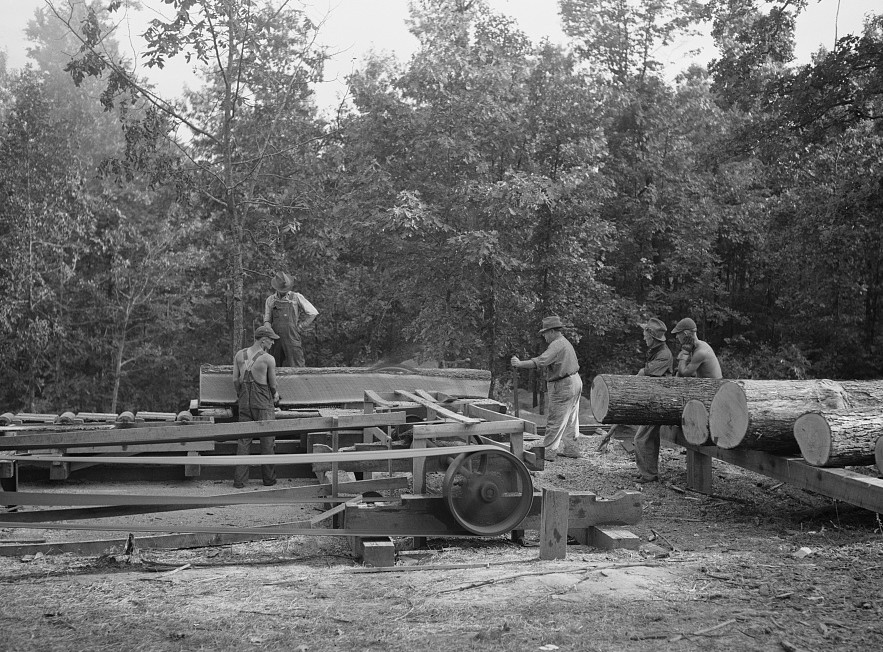 Check these books by Alabama Author Donna R Causey