(This story was written in 1916. Mr. Clinton was a contributor to the old Alabama Historical Society, reprinted in The Alabama Historical Quarterly 1930)
EARLY HISTORY OF TUSCALOOSA
MRS. CRAWLEY'S RESCUE
By
THOMAS P. CLINTON
The next white person who came to the place where Tuscaloosa now stands was a Mrs. Crawley of Humphries County, Tennessee. She was taken from her home in April, 1812, and remained a captive among the Creek Indians at Black Warrior town for about six or seven months.
WHERE DO I START? Hints and Tips for Beginning Genealogists with On-line resources
Letter published in Nashville paper in spring of 1812
Different parties have written of Mrs. Crawley's captivity and rescue. And they have quoted the writing of Col. George S Gaines.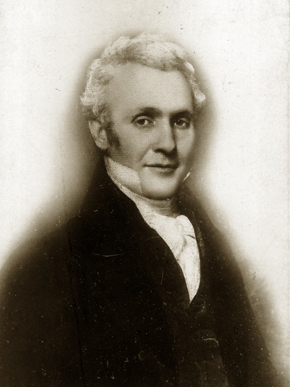 George Strother Gaines (1784-1873)
This account is very clear and concise. But as it has been published several times, I deem it better to reproduce here a letter describing her misfortune. This letter was published in a Nashville paper, in the spring of 1812. It was by Mr. William Henry to Mr. John T. Henry, of Williams County, Tennessee. It reads as follows:
"St. Stephens, Mobile, 26 of June, 1812.
I have this day seen Mrs. Crawley, who was carried off by the Creeks from the mouth of Duck River in Tennessee She is at Mr. Gaines this place. It would chill the blood of any human being to hear her tell her lamentable story. She says she was m her home and her husband was absent when eleven of the monsters attacked her early in the morning. She saw them coming-heard their hellish screams and immediately shut the door and placed herself against it and resisted their attacks to force it open as long as she was able.
Another woman, Mrs. Manly, who had come to her house (Mrs. Crawley's) and whose babe was only seven days old, told her it was useless to hold the door for they would get it at last; at length quite overcome, the door was forced open upon her and flung around so as to hide her behind it. The Indians immediately rushed in and the poor woman (Mrs. Manly) and her babe were the first victims. Still standing behind the door Mrs. Crawley saw them kill one of her own children in the house, shoot another in the yard, and two of Mrs. Manly's. A young man of the name of Hays she also saw killed. Another little child, her own, she saw hide itself in the cellar. When she was discovered she sprang forward and caught hold of one of the Indians and begged for her life of him.
Then they plundered the house and brought her off to a village on the Black Warrior River, where they prepared to kill her and dug a grave for her; but the squaw who had charge of her gave her instruction and she made her escape the night before she was to be put to death. The chief man of the village was disposed to be peaceable, and bought her after her escape and sent several of his young men to hunt for her, by whom she was found after two or three days, half starved and half naked and brought by them to this place.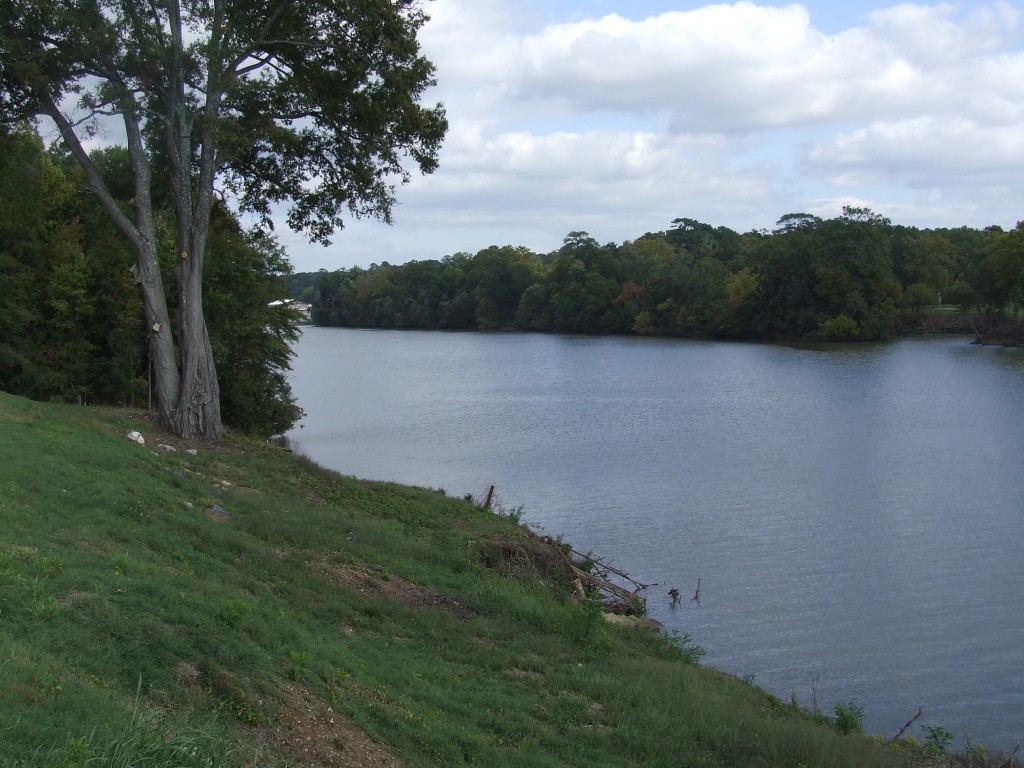 Black Warrior River by Tuscaloosa, Alabama
The citizens are vieing (sic) with each other to make her situation comfortable, and have her conveyed to her friends. She seems to be a modest, well disposed woman."
The above extract is all in Mr. Henry's letter that has reference to Mrs. Crawley's case. Mr. Henry is in all probability mistaken in the statement about the chief's "young men" bringing her to St. Stephens. For Col. Gaines expressly states in his writing that she was rescued and brought to his home in St. Stephens by Tandy Walker, a white man. For the next year or two this man Walker rendered very valuable services in the Creek war, which was started with the battle of Burnt Corn, in July, 1813. Now the strong probabilities are that Mrs. Crawley was the first white woman who ever visited Tuscaloosa or more properly speaking—at that time—"Black Warrior's Town."
Mrs. Mary Gordon Duffy's account of event
Miss Mary Gordon Duffy, of Blount Springs, a few years ago, wrote thus about Mrs. Crawley's return to Tennessee:
"Upon her return home it is quite probable her party came up the St. Stephens road, now called the Greensboro road, to Tuscaloosa and followed the Indian trail by McMaths Spring and Mound Campground (old Jonesboro) through what is now Elyton, and continued along the same trail through the territory of the present city of North Birmingham and past Mount Pinson to Bearmeat Cabin (Blountsville) on to Tennessee via Ditto's landing (Whitesburg). The Indian who lived at Mount Campground around Elyton, often spoke of a white woman who had been a captive going back home and the fine horses they rode."
Old Bearmeat, owner of the cabin, was said to be a very intelligent Indian, and from considerable dealings with the United States agents and his frequent trips to Huntsville, spoke English very well,  frequently said that she passed through his village and that he had conversed with her.
The late Mr. Thomas Nations, one of the earliest pioneers of Blountsville valley, and who owned a beautiful estate and fine brick mansion on the Huntsville road about two miles north of Blountsville, often said that the party of gentlemen and Mrs. Crawley passed up that road. In reading a copy of the treaty of Fort Jackson, one is impressed with the idea that the brutal treatment of Mrs. Crawley and the Fort Mims massacre of August 30th, 1813, were the two main incentives in bringing on the Creek War.
ALABAMA FOOTPRINTS – Settlement: Lost & Forgotten Stories (Volume 2)
Alabama Footprints: Settlement is a collection of lost and forgotten stories of the first surveyors, traders, and early settlements of what would become the future state of Alabama.
Read about:
A Russian princess settling in early Alabama
How the early settlers traveled to Alabama and the risks they took
A ruse that saved immigrants lives while traveling through Native American Territory
Alliances formed with the Native Americans
How an independent republic, separate from the United States was almost formed in Alabama